AlligatorZone Special At Gulfcoast Makercon

Saturday, April 9, 2016 from 10:30 AM to 11:30 PM (EDT)
Event Details
AlligatorZone is where kids meet cool startups.
Children, youth and their accompanying families get to meet and talk to local startup founders in a community-gathering that celebrates entrepreneurship.  Startup founders learn to simplify and clarify their message to a broader audience, while the kids and teens learn to share their invaluable perspectives with the startup founders and both sides learn along the way.  As an attendee, you can guide the entrepreneurs so they may avoid the metaphorical alligators that can hurt their enterprise.  Grown-ups in the audience usually join the kids and teens in asking entrepreneurs about their offerings and voicing their opinions.  Steer the startup founders successfully across the AlligatorZone and participate in local innovation in a unique and exciting way.  For updates, follow AlligatorZone at http://www.twitter.com/AlligatorZone. 

This special session is being presented to the maker community on the floor of the Gulfcoast Makercon in Tampa Bay at the invitation of the organizers.
Keynote: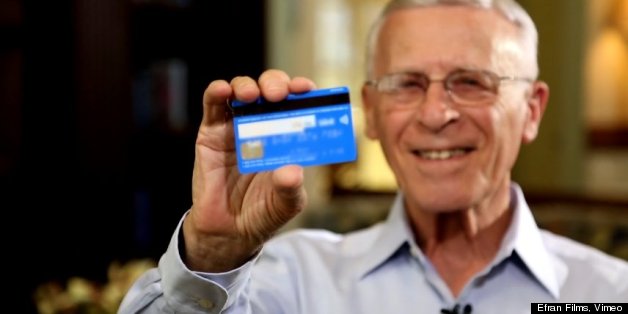 A Conversation with Ron Klein.  He is the inventor of the Magnetic Strip on the Credit Card, Credit Card Validity Checking System and the developer of computerized systems for Real Estate (MLS) Multiple Listing Services, Voice Response for the Banking Industry and BOND Quotation and Trade Information for the New York Stock Exchange.  Ron's latest patent is for a device that enables a visually impaired person the ability to identify an item when in physical range of that item. It utilizes a smartphone and special coded adhesive labels.  Huffington Post, has this interesting video about Ron: https://www.youtube.com/watch?v=Wb14y8fP-XE.  Learn more about Ron Klein at http://thegrandfatherofpossibilities.com/


Presenting startup(s) and entrepreneur(s):

Tracy Ingram, Founder & CEO, BioScanR, for real-time monitoring of the heart, on your tablet.
AlligatorZone, is a concept and program of @SiliconGlades.  AlligatorZone is sponsored by SiliconGlades, and is usually held in public libraries.
Sponsors: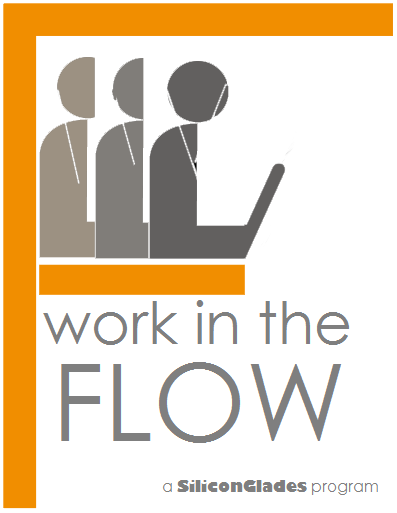 WorkInTheFLOW.  Working solo, doesn't have to mean working in solitude.  Co-work in your local library (Available in select locations).  Visit www.WorkInTheFLOW.com.  In Tampa, WorkInTheFLOW is made possible with support from Friends of the Jimmie B. Keel Library.

SiliconGlades, a design + innovation firm helping businesses build brands while building communities.  Visit www.SiliconGlades.com

When & Where

Florida State Fairgrounds, Special Events Center
4800 U.S. 301,
Tampa, FL 33610


Saturday, April 9, 2016 from 10:30 AM to 11:30 PM (EDT)
Add to my calendar
Organizer
AlligatorZone®, is where kids meet cool startups. This uplifting and enlightening program has toured several cities all the way from Mountain View, California to Miami, Florida showcasing close to 125 startup founders to young audiences in public libraries that welcome our free public event-program. The kids and teens attending AlligatorZone's event-programs learn through observation, inquiry and voiced opinions in a shared experience with a parent/guardian/teacher, as they prepare themselves for careers that do not yet exist. Follow us on LinkedIn, facebook, twitter, instagram, snapchat, and on the web at AlligatorZone.org. Sign up for various offerings via https://AlligatorZone.org/signup.