AlligatorZone - Rinconada Library, Palo Alto CALIFORNIA

Sunday, March 25, 2018 from 4:00 PM to 5:15 PM (PDT)
Event Details
AlligatorZone is where kids meet cool startups. This is a program for all ages 7 and above. Children and youth, as well as their accompanying families can meet and talk to startup founders in a community-gathering that celebrates entrepreneurship. Guide the entrepreneurs so they can avoid the metaphorical alligators that can hurt their enterprise. Steer them successfully across the AlligatorZone and participate in local innovation in a unique and exciting way. Bring your entire family along to learn about the local startups' offerings, and exchange perspectives with the founders in a live interactive exchange. We encourage grown-ups in the audience to join the kids in asking the entrepreneurs questions about their offerings and, of course, voicing their opinions and suggestions.

FEATURED STARTUP(S) AND FOUNDER(S):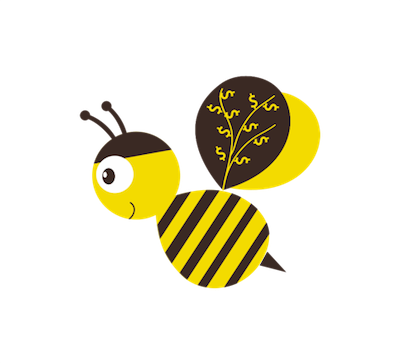 Rajeev Prasad, Co-founder & CEO, Paybee, whose app makes it easy for people to give money to their favorite causes.

Sara Spangelo, Co-founder and CEO of Swarm Technologies, Swarm is a company that makes tiny satellites and puts them into space, where they orbit the Earth. When they are in space, we can send messages to the satellites and the satellites can send those messages down to anyone, anywhere in the world. The satellites are basic electronic elements, or "BEEs". The company is called swarm because when we have lots of satellites in space, it will be like a Swarm of BEEs.
TELL YOUR FRIENDS:
Find us on twitter.com/alligatorzone, facebook.com/alligatorzone.org, Instagram.com/AlligatorZone, https://www.snapchat.com/add/alligatorzone and on the web at AlligatorZone.org.
ASK YOUR KIDS TO VOLUNTEER:
AlligatorZone has a special initiative to provide leadership development opportunities to kids. This was being offered in select cities, but now is being extended to Tampa Bay, Florida. This initiative is called 'AlligatorZone Ambassador''. Read about it at http://www.alligatorzone.org/parents/ambassador/. Add your information to the wait-list at http://goo.gl/forms/pXSjYQpvEZ after you reserve your seats if you want your kids / youth to be considered for the initiative (first-come first-served basis).

IMPORTANT: By Registering for this Event, You Agree to the Following Parent / Guardian Release:
For everyone's safety and well-being, we require that all children be monitored by their parent, legal guardian, or an adult appointed by a legal guardian ("guardian"). We expect guardians to watch over their children and to accompany them to and from the venue that hosts the AlligatorZone Product Show-and-Tell event. Although formal background checks have not been conducted, we respect our entrepreneurs and are confident that the event will be a rewarding experience for the entire family when parents and guardians actively participate.
Please be aware that photographs and videos may be taken on behalf of AlligatorZone and/or the institution hosting the Product Show-and-Tell event. These photos and videos may be used to promote or further the purposes of AlligatorZone and its programming. For example, AlligatorZone may post the videos and/or photographs online to benefit a larger audience. Aside from the information provided on the Eventbrite registration for this event, AlligatorZone does not collect additional, personally identifying information. All other information collected is not on behalf of AlligatorZone.
By registering for seats, you (the guardian) are agreeing that you have the right to contract for the minor(s) in your care and that you agree to accompany and monitor the minor(s) throughout the event. You agree that AlligatorZone may use the names, likenesses, photographic images, and voices of yourself and the children you accompany. If you or the child you accompany creates content for AlligatorZone, you assign all rights to AlligatorZone. You also agree that, in the unlikely event of injury, harm, or other litigable instance, you and the minors you accompany waive your rights to hold AlligatorZone liable. By registering for this event, you are agreeing to the above release.
---
AlligatorZone is a social-impact program designed and sponsored by SiliconGlades, a design and innovation firm helping business organizations grow through innovative marketing programs with social impact, making it available for free to the community, with the venue provided by Palo Alto Library, Palo Alto, California..
When & Where

Rinconada Libary
1213 Newell Rd
(In the Embarcadero Room)
Palo Alto, CA 94303


Sunday, March 25, 2018 from 4:00 PM to 5:15 PM (PDT)
Add to my calendar
Organizer
AlligatorZone®, is where kids meet cool startups. This uplifting and enlightening program has toured several cities all the way from Mountain View, California to Miami, Florida showcasing close to 125 startup founders to young audiences in public libraries that welcome our free public event-program. The kids and teens attending AlligatorZone's event-programs learn through observation, inquiry and voiced opinions in a shared experience with a parent/guardian/teacher, as they prepare themselves for careers that do not yet exist. Follow us on LinkedIn, facebook, twitter, instagram, snapchat, and on the web at AlligatorZone.org. Sign up for various offerings via https://AlligatorZone.org/signup.