Allied Importers Tasting of Fine Food, Wines & Crafts Spirits
Description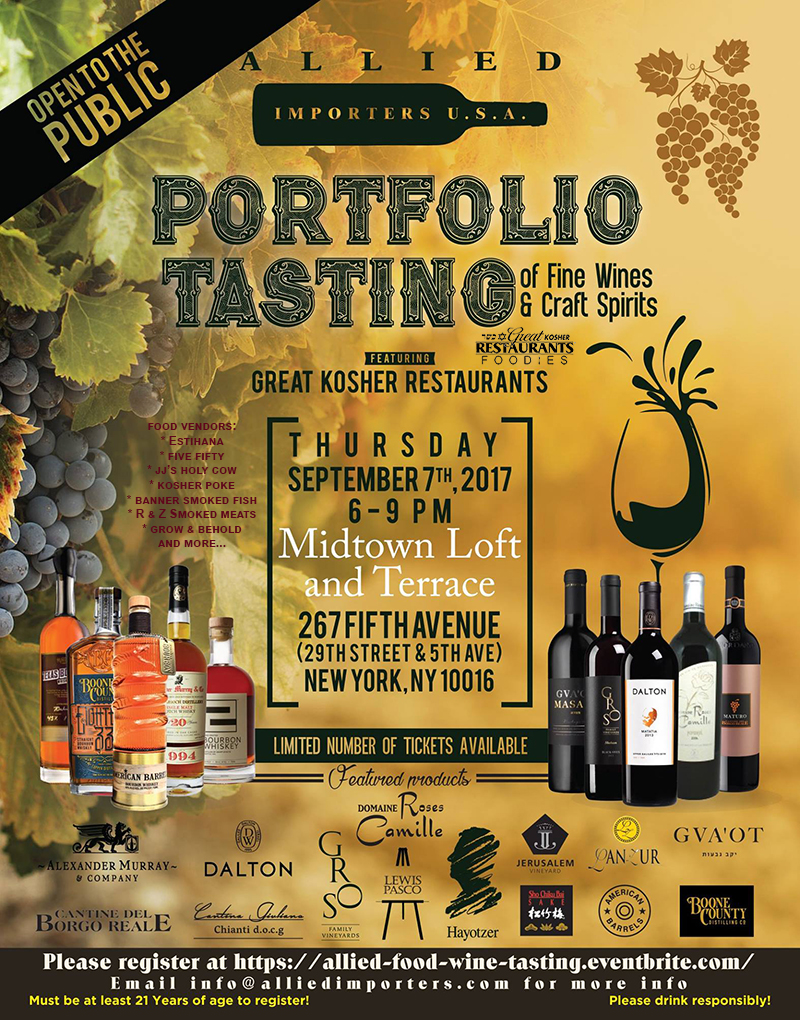 Event is only 3 weeks away and the $25 discount ends today!
This is the most reasonably priced food and wine event out there.

Happening Thursday, September 7th at the beautiful Midtown Loft & Terrace in Manhattan
Some of the restaurants/vendors attending:
This exclusive event will be limited to just 250 tickets sold.
$25 off early bird special ends today! No codes, no processing fees, no extra costs.
Early Bird Price - $75; Regular tickets - $100pp.
Tickets will go fast and event will be sold out.
Share this with your family and friends.
Must be at least 21 of age to register!
Some of the wine and spirits being served:
* Alexander Murray & Company
* Bin Nun
* Borgo Reale
* Cantina Giuliano
* Dalton
* Gros Family Vineyards
* Domaine Roses Camille
* Lewis Pasco
* Hayotzer
* Jerusalem Vineyard
* Lanzur
* Gva'ot
* American Barrels
* Boone County
* Sho Chiku Bai Sake
Date and Time
Location
Refund Policy