Two conversations, two days, multiple possibilities.
About this event
JOIN US as we bring together an incredible group of institutional and community-based media + culture archivists and story experts with independent filmmakers and digital content creators to explore accessible and collaborative strategies to design and build future archives. Can we create buoyant, open, systemic solutions to cultural erasure and inequality?
September 21: 11AM-12:30PM PST / 2-3:30PM EST
OPENING EQUITABLE ARCHIVES: THE WAY FORWARD
"There needs to be disruption in the definition of an archive—this will help it evolve and be open to new conversations and different perspectives." - XAVIERA FLORES
Who is shaping archival perspectives?
 How do media archives disrupt oppression?
 A conversation on the relationship between the archive as collective story and our sense of belonging, and how we can hold archival collection owners and storytellers accountable to the makers of archival content, the stories, the ancestors, and future generations.  
INVITED PANELISTS:
Janine Marchessault  (Archivist: Film and Media Studies, York University, Archive/Counter-Archive: Activating Moving Image Heritage Project)
Olivia Dorsey Peacock (Creative Technologist: Library of Congress Innovation Lab, Digital Black History)
Onyeka Igwe (Filmmaker: CDS DocX)
Inna Gogina (Archivist: Shoah Foundation)
Ann Bennett (Filmmaker: Through a Lens Darkly)
September 22: 11AM-12:30PM PST / 2-3:30PM EST
OPENING FUTURE ARCHIVES: WHEN TECHNOLOGY MEETS CULTURE
"We need information that empowers—if it doesn't empower the least powerful than why do we need it? Don't create it and don't propagate it." - MUTALE NKONDE
How can digital systems accommodate multisensory embodiment and questions of care? 
 
How can we address the needs of community-based moving image collections?
 A conversation on best practices for scaling the preservation and access of media collections for future generations, and best practices for utilizing emerging technologies to ethically access and tell future stories with archives.
INVITED PANELISTS:
Yvonne Ng (Archivist: Witness)
Tara Nelson (Archivist/Filmmaker: Rochester Visual Studies Workshop)
Sanjna Selva (Filmmaker: Columbia Journalism School)
Sarah Wolozin (Director: MIT Open Documentary Lab)
Malchijah Hoskins (Artist, Researcher, Writer, Student Activist, Facilitator: Skidmore College)
Co-moderated by Open Archives Fellow Xaviera Flores and Open Archives Lead Producer Jocelyn Arem with support from Alliance Director Wendy Levy, this free collective wisdom sharing features lessons learned from a diverse range of media and culture professionals.
The event will be recorded and made available to attendees.
+ + +
The ALLIANCE for Media Arts + Culture is committed to advancing innovation, collaboration, strategic growth and cultural impact for the media arts field in the US and around the world. Through a suite of forward-thinking and inclusive programs, we hold space for a dynamic network of artists and organizations committed to powerful creative storytelling as an engine for transformation and the collective imagination. We work to preserve and celebrate diverse cultures, and champion free expression as the common language of a democratic society. The Open Archive Initiative investigates best and emerging practices for creating and sustaining open archives that disrupt corporate ownership, center collective authorship and indigenous rights, and ensure access for future generations.
Read the report synthesizing the first year of our work.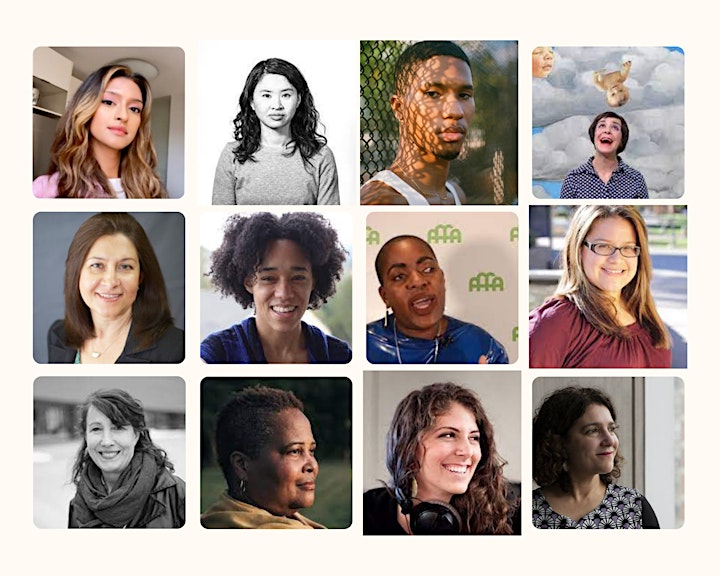 Organizer of Alliance Open Archives Initiative Symposium