AlleyBoost: Startup Investor Night at Workville

Tuesday, March 8, 2016 from 6:00 PM to 8:00 PM (EST)
Event Details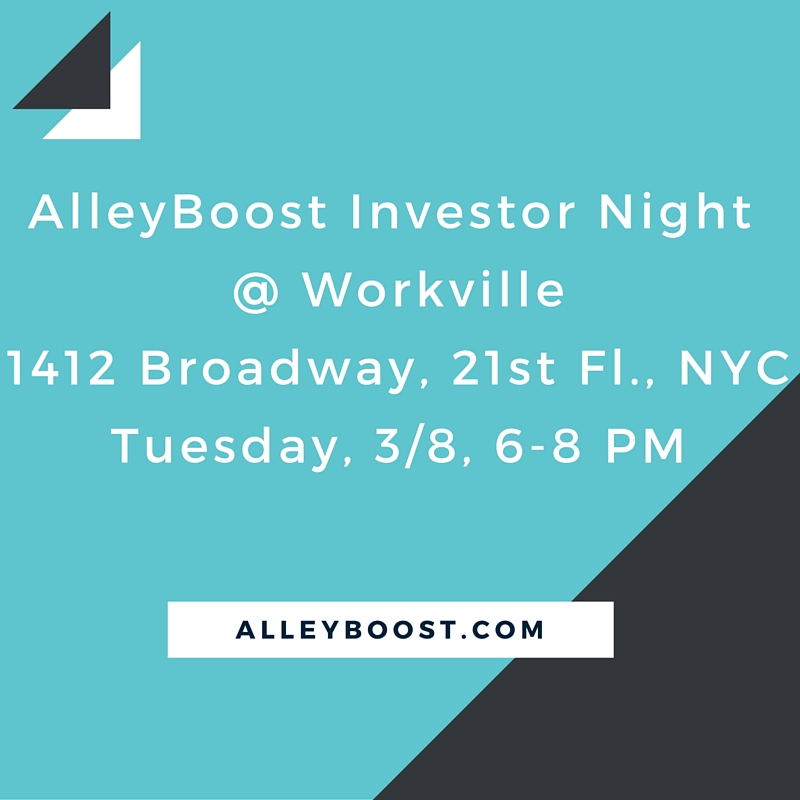 Pitch 3 investors looking for early stage investments; You should only sign up for this event if you are going to raise money now or in the next 6 months.
You will get 10 Min – 1 min Set up. 6 min demo/presentation; 2 min Q&A with VCs; 1 min break down.
Limited to only 6 startups, a startup, "Presenter," ticket gets you admission for one team member. Purchase, "to watch" tickets for any additional team members who will be pitching with you.
If you're interested in pitching at an upcoming investor night email Jason@alleyboost.com to reserve a spot in advance. Come watch this one to gain valuable insights and tips so your pitch is effective next time.
Agenda:
6 - 6:30 pm Networking
6:30 - 7:30 pm Pitches
7:30 - 8 pm Tour of Workville and Networking
Light refreshments will be served
Use the hashtag #AlleyBoost during the event! :)
Moderator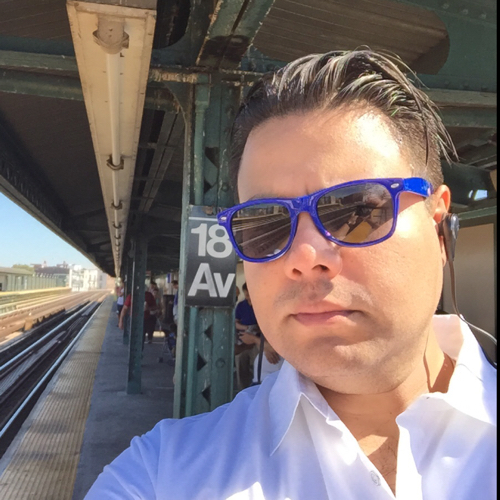 Carlos Aquino, Co-Organizer, Latino Tech Meetup
Producer who has launched dozens of digital products for entrepreneurs, agencies, and companies like Christie's, Nutrisystem, Discovery, and Google in the last few years. Carlos is passionate about innovation, disruption, mobile and emerging technology, like VR.
 Judges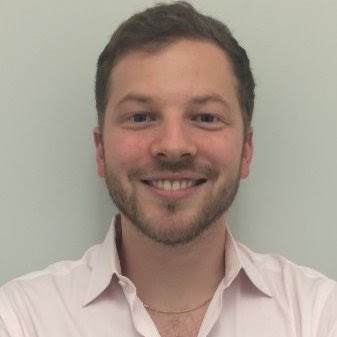 Jeremy Harper, Principal, Entrepreneurs Roundtable Accelerator
Jeremy is an Associate at Entrepreneurs Roundtable Accelerator, focusing on early stage technology investing and mentoring across multiple sectors, both enterprise and consumer. Jeremy was previously an early employee on the Booz Allen Hamilton commercial team, a digital strategist for Unilever, and the head of marketing for The5thMedium. Jeremy received a B.A. from Brown University.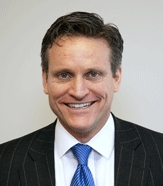 Sean Cross, Founder, CEO, & Managing Parter, Silicon Alley Advisors
Sean Cross brings deep digital expertise in commerce, advertising and revenue growth, with over 25 years of senior management experience working with top Fortune 500, middle market and emerging companies centered in the technology, media, private/growth equity and venture communities. He is a proven business and technology strategist and marketer who has worked with companies in capital raising, M&A, sales, branding and advertising, product development and business partnership development, partnering with companies such as Google, Newscorp, Sony, YouTube and Bank of America.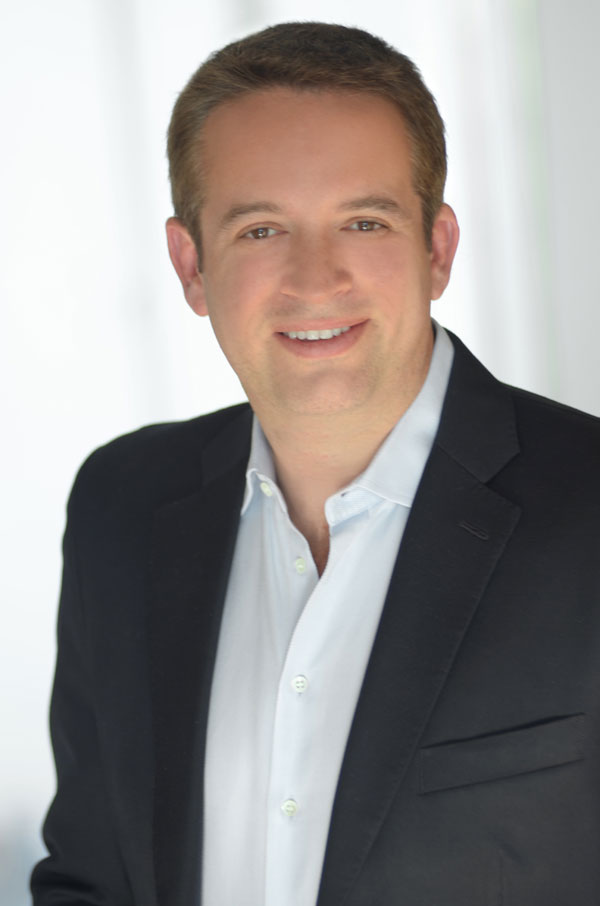 Joshua B. Siegel, General Partner, Rubicon Venture Capital
Joshua B. Siegel is the General Partner of Rubicon Venture Capital, a VC fund combined with value added LPs, investing in Later Stage Seed and Series A & B venture capital financing rounds of high potential early stage disruptive technology companies. They operate as a venture capital fund as well as provide a sidecar mechanism for LPs to invest, on a deal by deal basis, into each startup. They focus on FinTech, Adtech, Mobile, Big Data, IoT, Enterprise Saas, B2B, B2C, Hospitality Tech and the like. Rubicon does not invest in Edtech, Healthcare, Pharma, Bio, energy or other capital intensive businesses.
Thank you to our sponsors!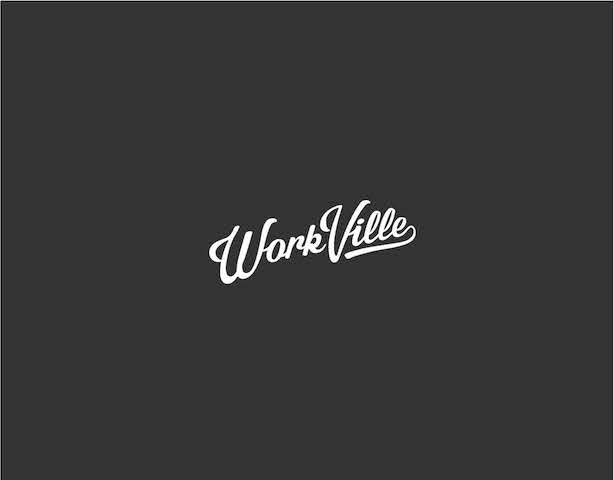 Workville was designed to feel like a 5-star hotel, by entrepreneurs dedicated to upgrading the user experience. Members love co-working in our sun-drenched offices, dedicated desks, open desks, and cafe lounge spaces. And of course, our wraparound terraces with sunset views are awesome.
Workville is located in 1412 Broadway, 21st floor, just steps away from Times Square, Bryant Park, and major transportation hubs. Visit WorkvilleNYC.com to learn more. Contact info@workvillenyc.com to check us out!

Gottlieb, Rackman & Reisman is an intellectual property law firm that provides legal advice and guidance on all aspects of patent, trademark, copyright, unfair competition law and related areas. We have been helping entrepreneurs, startups and small businesses to protect their inventions and brands for nearly 45 years. Visit www.grr.com to sign up for our upcoming seminars for startups and download a free overview about the basics of trademarks, patents, copyrights and more.

Promoting diversity & inclusion within the tech community by supporting the next wave of Latino technology leaders. We strive to create a community for all people working and interested in technology.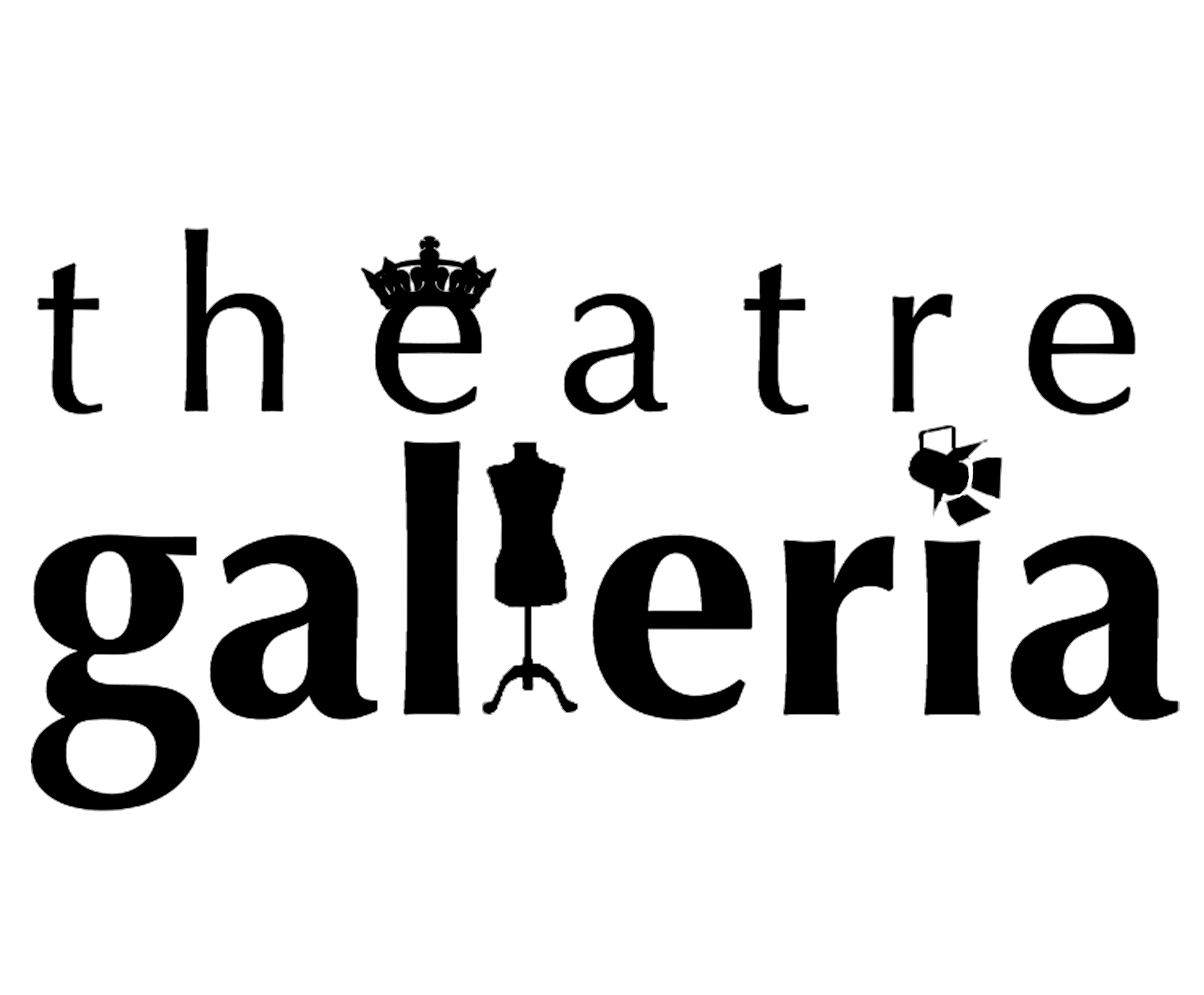 Theatre Galleria is a virtual marketplace that connects and facilitates exchanges between theaters, theater professionals, prop houses and costume houses.
Also, check out the AlleyBoost Meetup Group and the AlleyBoost website.
All sales are final
When & Where

Workville
1412 Broadway
21st Floor
New York, NY 10018


Tuesday, March 8, 2016 from 6:00 PM to 8:00 PM (EST)
Add to my calendar
Organizer
StrtupBoost is a 25,000 strong community of the best and brightest in Silicon Alley who come together for startup presentations, investor nights, business development networking and learning.