Description
We're excited to announce the first ever exclusive 5G event at Alley powered by Verizon Cambridge!
By unlocking new bandwidth, latency, and edge computing capabilities with 5G, startups and enterprise companies will discover new ways their businesses can grow. This kickoff is a special opportunity to learn about today's top emerging technology platforms, see a variety of innovative demos from local Boston companies, and to join a discussion, led by prominent industry leaders and Verizon executives, about how 5G will revolutionize how industries operate.
5G is the future, so come experience it with us. We'll see you there!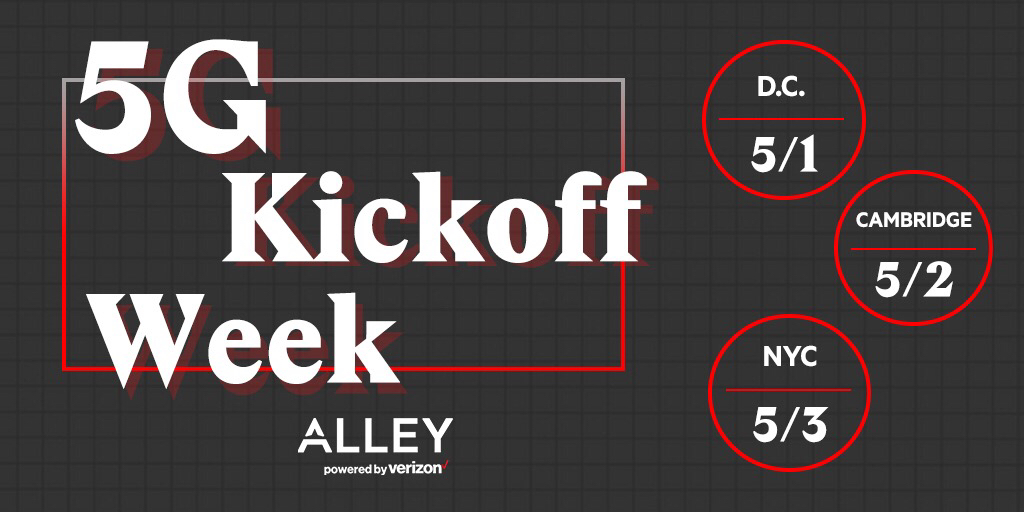 ---
Meet The Organizers:

About Alley powered by Verizon: Alley powered by Verizon locations are developed by Verizon, the world's leading technology company, in collaboration with Alley, a membership-only community workspace for creators. Each location is a curated community powered by the emerging technologies and thought-leadership of Verizon. Learn more at www.youralley.com
About Verizon Open Innovation: Verizon Open Innovation is redefining what it means to create. We don't want to just iterate on what's been done… We want to be the ones doing. So we're collaborating with brilliant minds outside our walls and finding new ways of applying our technology to today's greatest challenges. Because true innovation happens when you open yourself up to new insights and work in the space between what you know and what you think is impossible. So what are you waiting for? Let's make something amazing together.
Learn more about the Verizon 5G Incubator here.