Allen Temple Baptist Church: 40th Annual Holistic Health and Job Fair
Description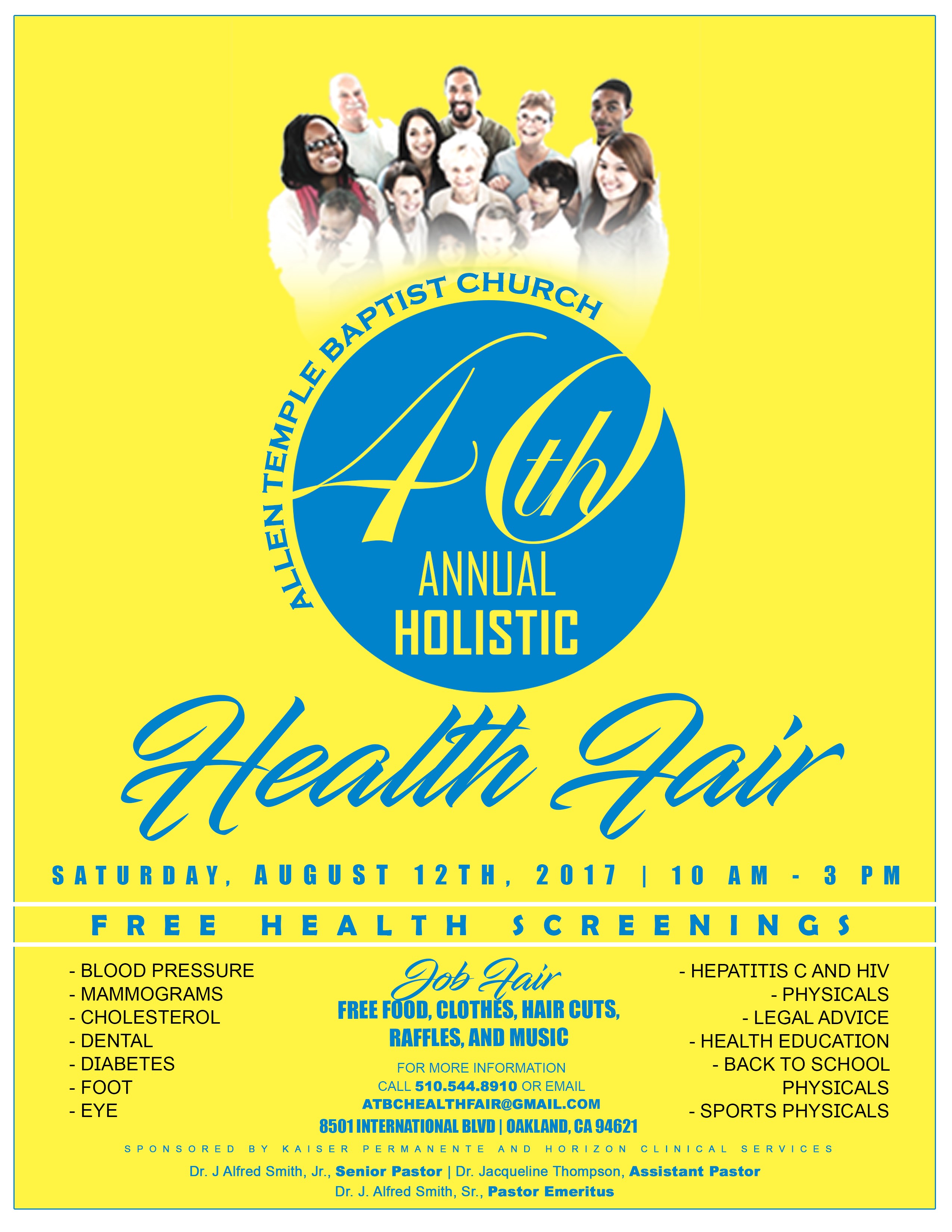 The Allen Temple Baptist Church Health Education Ministry is proud to host the 40th Annual Holistic Health and Job Fair! The theme this year is "Building a Beloved and Healthy Community". We are honored to have served the community for 40 wonderful years.

Guests will have the opportunity to visit with over 75 health service providers, participate in group exercise, enjoy entertainment, lunch, raffles, free giveaways and hair cuts!

Community Partners Include: Alameda County Care Alliance, Horizon Clinical Services, Kaiser Permanente, and Samuel Merritt University.

The Job Fair will include major employers from the Bay Area.

For more information, contact us at: 40atbchealthfair@gmail.com or (510) 544-8910.