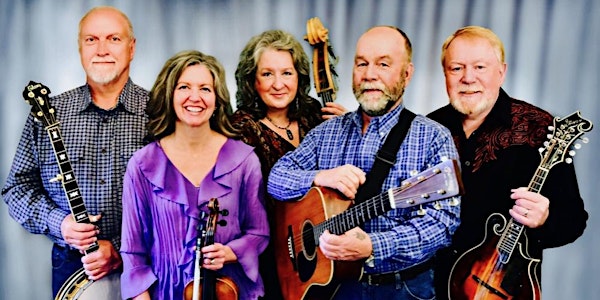 Allegheny Drifters - Bluegrass Favorites
When and where
Location
Lincoln Hall 42 S. Palmer Street Foxburg, PA 16036
Refund Policy
Contact the organizer to request a refund.
Description
Come on out and hear the NEW SOUND of audience favorite, the Allegheny Drifters. Yes, it's a Bluegrass Jamboree in Foxburg – Back by popular demand – Bob and Karen Artis and Berne Cunningham, and BETTER THAN EVER with their new banjo player and fiddler – Radford Vance and Michele Birkby-Vance who rocked Lincoln Hall last year with fancy fiddling and banjo strumming.
Gather by the river as ARCA brings to the beautiful Allegheny River Valley the uplifting and energetic bluegrass of the Allegheny Drifters in concert in Lincoln Hall on Saturday, July 27 at 7:30 PM! It's musical fun for the whole family that will remind you what country living is all about. The stunning vocal harmony, blazing instrumentals and soulful singing and good old-fashioned bluegrass energy of western Pennsylvania's finest blue grass ensemble will set your down-home toes a tapping!
Internationally acclaimed Bluegrass recording artists, The Allegheny Drifters have earned a reputation with their superb song selection and good old-fashioned blue grass energy and drive – and are audience favorites right here in western Pennsylvania.
Bob Artis and Bernie Cunningham's natural duet blend echoes the sound and feeling of the golden age of bluegrass. When joined by the high harmony of bassist Karen Artis, this band presents a warm, authentic sound that touches the heart. Add Bob's soulful mandolin and the exciting banjo and fiddle work of Radford Vance and Michele Birkby-Vance and you have an unbeatable bluegrass sound straight from the heart of the old Alleghenies.