All you need to know about the Small Business Administration | 2022 Edition
All you need to know about SBA, 3rd Event of our 2022 Q1 Entrepreneurship Workshop series. Tune in, discover resources & align your business
About this event
In prelude to the official launch of its Professional Mentoring Activity, the Association of Haitian Professionals - AHP is holding a series of workshop for entrepreneurs and to promote Entrepreneurship under the Professional Development program. These sessions will discuss successful business models, setting goals and objectives, financing your business, building effective partnerships, and recruiting staff and team members.
All You Need to Know about SBA is the third of our 2022 Q1 Entrepreneurship Workshop series.
During this webinar our guest presenter offers a general understanding of the US Small Business Administration (SBA) - whether it is your first time discovering this agency or you are already familiar with the function of this important agency dedicated to support and assist small businesses in the United States. Furthermore, this session discusses also the ressources available(e.g., in areas of special assistance program, loan, financial, logistic, advisory, international trade, etc) from the SBA to help and assist small businesses/entrepreneurs throughout their business life cycle journey, from start-up and beyond. Special highlight will be cast on tailored program during the ongoing pandemic and post-pandemic periods.
Please note that we will forward the link for the webinar in a separate email as we get closer to the date.
The presenter for this online segment is:
Nirav "Nick" Rajpara - Economic Development Specialist Washington Metropolitan Area District Office (WMADO)U.S. Small Business Administration
Space is limited, reserve spot early. Admission to Event is free, but Donation (minimum $10) is encouraged - to support the Association's General Programming and Activities.
This event is brought to you by: AHP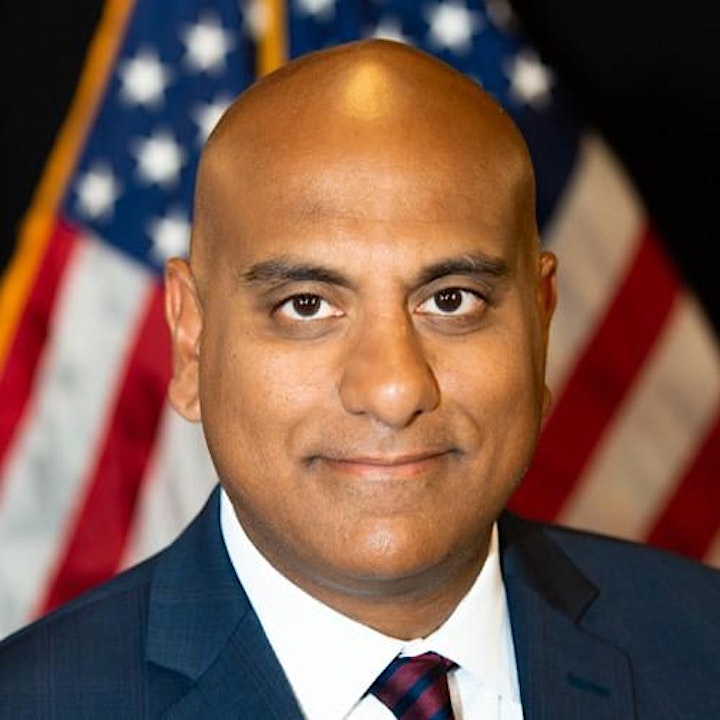 ABOUT NIRAV "NICK" RAJPARA
Nirav Rajpara is an Economic Development Specialist at the U.S. Small Business Administration (SBA), Washington D.C. Area Metro Office (WMADO).
In this role, he collaborates with local: SBA Resource Partners, (public and private) economic development organizations, and other stakeholders to develop, bolster and support informational initiatives which aid and assist small business and entrepreneurs across the capital region. In addition, he is the Program Manager for SBA's Emerging Leaders Program, a CEO academy which guides small business leaders on scaling and growing their business. He also conducts HUBZone site inspections for certified HUBZone firms in the Washington, DC metropolitan area.
Nirav holds a Masters Degree in Business Administration, and a Masters Degree in Public Policy from Pepperdine University. He has a Bachelor of Science degree from the University of California, Riverside.
Organizer of All you need to know about the Small Business Administration | 2022 Edition
The Association of Haitian Professionals (AHP) is a non-profit corporation headquartered in Washington DC that promotes and supports the professional development of Haitians and those of Haitian descent through education, mentoring, workshops, programs and networking.
Contact Us -
Web: www.haitianprofessionals.org
Email: info@haitianprofessionals.org
Mailing Address -
Association of Haitian Professionals (AHP)
PO Box 55001
Washington DC 20040