Sales Have Ended
Ticket sales have ended
Thank You! Merci! See you there! On se voit là-bas!
Sales Have Ended
Ticket sales have ended
Thank You! Merci! See you there! On se voit là-bas!
Description
ALL WO'MOMS EMPOWERED, Be Happy2Succeed in Marbella, La Plage Casanis, Spain, on June 20th, 2019
ElisaCard 'Happy2Succeed' Events are for

Modern Women, Awesome Wo'Moms, Active Mothers like You, all over the world to become the Pioneering Giving Leader, you dream of being, in Your Life, for your Family, and others.
To Express Yourself to the World, making your own Amazing Impact!
Come and join us in Marbella, Spain, at La Plage Casanis, on June 20th, 2019 to discover:
7 Awesome Life Lessons from The 5-son-single-Mother Who Happily Succeeded as an Entrepreneur from Misery to Successful 6-figure business! I share my Extremely Personal Story of going from Living on Welfare as a Single Mother to Creating a Million-Dollar Business & Life with Love & more Happiness.





You will have enhanced Confidence, Defined Purpose, and Uplifted Inner-Power.
You will be able to:
1 - #understand yourself - the mindset world
2 - #connect with your inner self - transform your inner world
3 - #define your potential & purpose - embrace your quest
4 - #enhance your self-love, inner love, outer life - live in bliss
5 - #manifest abondance - create your life through your connection with The Universe
THEY LOVED IT!:
One coaching client, (Paris) Sabine: " Thank you for believing in me, empowering me, and always being so inspiring & resourceful." "You bring the best in people around you!"
Another client, (London) Marion: "Your coaching words helped me get clear and powerful in my life, I was sad and lost, now I feel happily grounded and secure. Very happy now that I live my transformed Life! I recommend this to every woman!"
One VIP coaching client, (France) Ella: "I wanted to be happy, joyful, optimistic & in love: Elisa taught me how to create the exact life I wanted, enhancing my deeper feelings of Joy, and the most fabulous, I found the perfect kind and loving man I was dreaming about. I am so happy to be in Love, now Living my Dream Life. And it all started at Elisa's Atelier-Workshop!!".


This interactive VIP-Conference Schedule will include:
~ 10:30 Welcome tea & coffee + beverages (tea, coffee & water)
~ 10:45 ELISA CARD conference workshop part 1:
~ Amplify your happiness, freedom, & self-confidence
~ Discover Every woman's Inner Battle
~ Learn Elisa's incredible Thought Process to Success & Happiness
~ 13:30 H

ealthy French lunch* - Networking
~ 14:30 ELISA CARD conference workshop part 2:
~ Re-Connect with your Inner Feminine Power
~ Design, your perfect Life, live in alignment with your True Self
~ Confidence-Building Exercises, never seen before
~ Set Empowering Trust & shine-bright with Your True Personal Value
~ 15:30 Special Guest: A Pioneering Business Woman with an Extraordinary Life
~ 16:00 ELISA CARD wrap-up
~ 16:30 A special ticket will allow you to attend the VIP Cocktail with our Surprise International Speaker
@ https://www.facebook.com/La.Plage.Casanis/
La Plage Casanis caters a healthy/raw vegan dish (gluten/sugar-free) and a no alcohol drink: a green healthy juice.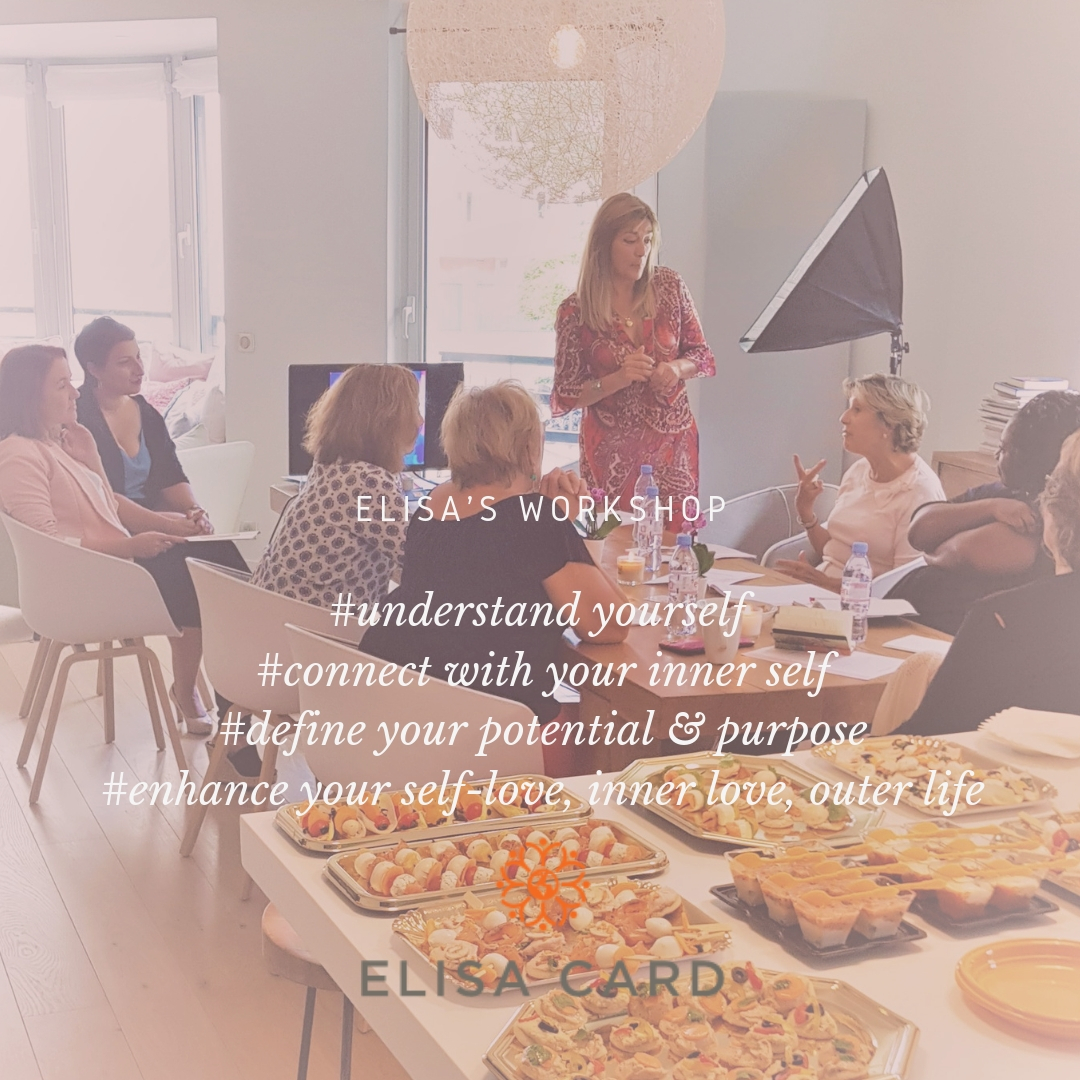 Learn how to maximize Harmony, Abundance, Happiness & Success, with Love in your Life, using Your Inner Power to benefit others as I did for me, for my 5 sons and now our entire growing family strong of 15 happy members.
Now, living my Life as Me, True, Free, Happy, Serene, Fulfilled, benefiting my family, my friends, and all other Humans on the Planet.
Seats are limited! We are almost fully booked. GET YOUR TICKET NOW!
A très bientôt, See you there!
With Love,
Elisa
"ALL WO'MOMS EMPOWERED, Be Happy2Succeed!" with Purpose and Impact is an entirely immersive and interactive event with coaching sessions, VIP guest speakers, led par Elisa Card, founder of 'The Ultimate Successful Wo'Moms Mindset Program'
https://elisacard.com/yourhappierself/
& keynote speaker «Happy2Succeed».


WATCH THIS VIDEO:
WOMEN, MOTHERS ASK ME ALL THE TIME, how to create and GROW more HAPPINESS EVERY DAY? HERE IN THIS VIDEO, I TEACH YOU HOW TO CREATE AND GROW YOUR HAPPINESS EXPERIENCE EVERY SINGLE DAY. I show you the exact 3 STEPS TO CREATE AND 4 ESSENTIAL Ways, Happiness, and Success Can Immediately Help You Live a Daily Better Life For Evermore


FAQ:
What can I bring to the event?
Que dois-je apporter à l'événement ?
Bring Pen & Paper and Your smile!
Un Bloc-notes & stylo et votre sourire!
Is my ticket refundable ?
Reservations are non-refundable. You can let another person come for you and participate. ;)
Les réservations ne sont pas remboursables. Vous pouvez céder votre place à une amie qui vous remplacera. ;)
Should I print my ticket to enter the event ?
All tickets are electronic, just bring your phone. We have you on our VIP list.