Description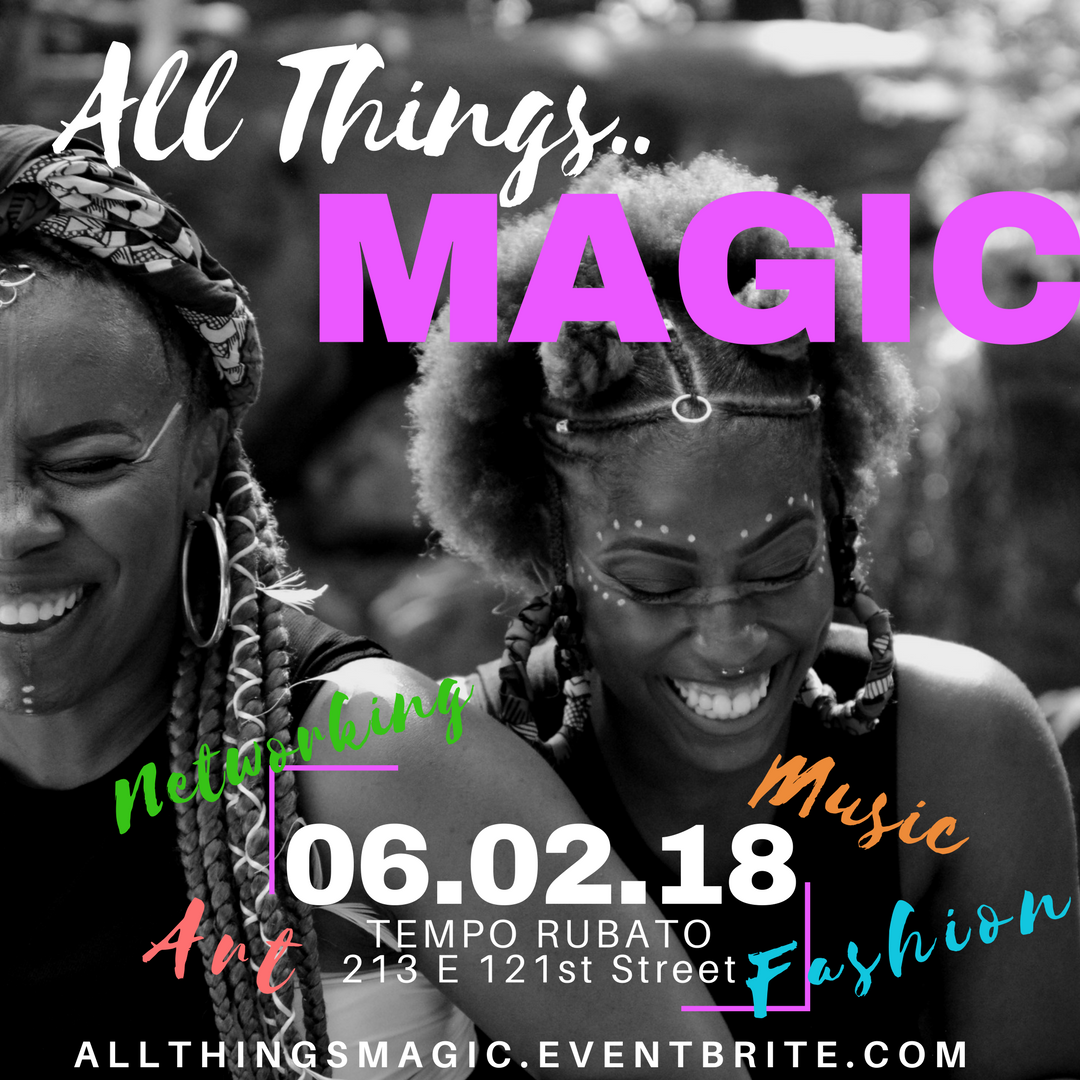 All Things Magic (ATM) is a creative production where we can come together to uplift and support one another
in celebration of who we are as people of color.
We will feature art, music, and fashion as well as vendors amongst all categories.
If interested in partnering with us for this event as a vendor or performer, please email us at formula4more@gmail.com.