Description
All Things Hollywood Co. is singularly unique among world festivals. Our organization was originally established in late 2010 as a directory of businesses in the Los Angeles area, with the goal of helping actors and filmmakers alike to avoid being taken advantage of by disreputable businesses that are not recognized by the mainstream entertainment industry. By making sure that talent was acquiring services from the industry at a fair market value, the demand for the directory grew dramatically; soon after, every entertainment-related business was listed, including but not limited to photographers, production houses, printing shops, lighting companies, sound, freelance filmmakers, directors, producers, and more! It was then by overwhelming demand that the All Things Hollywood Film Festival was born, to bring together the actors, directors, talent, distributors, and others listed in the directory to a common ground. Soon after, our first screening location was held at none other than the world renowned American Film Institute, bringing ATHFF to the most recognized film institute on the planet in the media capital of the world. Submissions were overwhelming and tickets immediately sold out, causing us to expand the categories and make it a biannual event. Currently, All Things Hollywood is primarily a vertical structure corporation offering services to filmmakers, prime visibility in our directory of freelancers, ongoing festival presentation, the development of websites at half the price of fair market value, and sponsoring and hosting monthly networking events. A submission archive, writer/director crew biography, and many more services will be developed in the coming months to make ATH the essential festival for your prime consideration.
The Film Screening On Friday May 26th 2017
A.L.L.I.A.N.C.E. follows a team of NSA Agents as they become drawn deeper into a web of conspiracy, deception, and cover-ups all related to the mysterious UFO and alien abduction phenomenon.. A.L.L.I.A.N.C.E explores the dark world of covert operatives and a secret worldwide cabal intent on protecting ancient discoveries from falling into the wrong hands and saving humanity from a coming purge.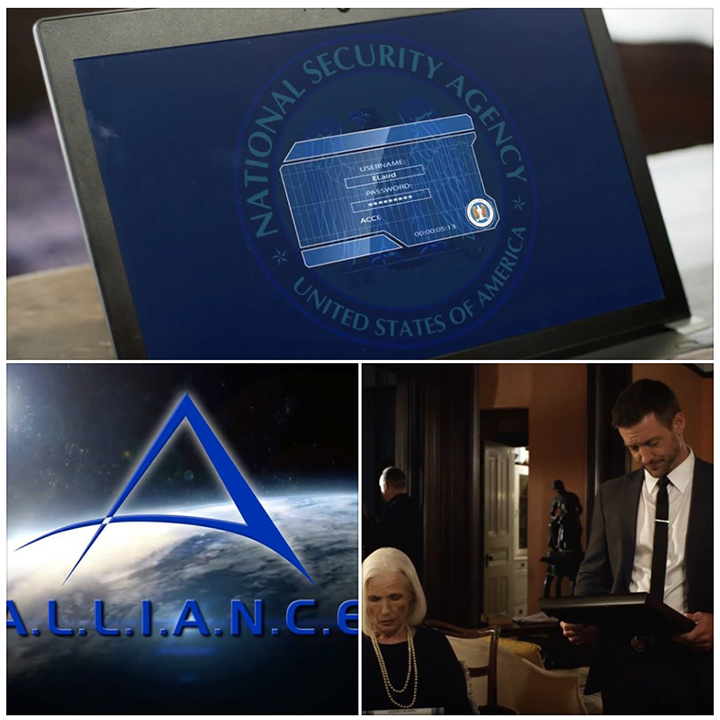 Strings Of Hope. Set just after World War II, STRINGS OF HOPE tells the true story of the German puppeteer Walter Oehmichen, who is challenged by his family to overcome his reservations about the American troops in order to survive in times of poverty and destruction.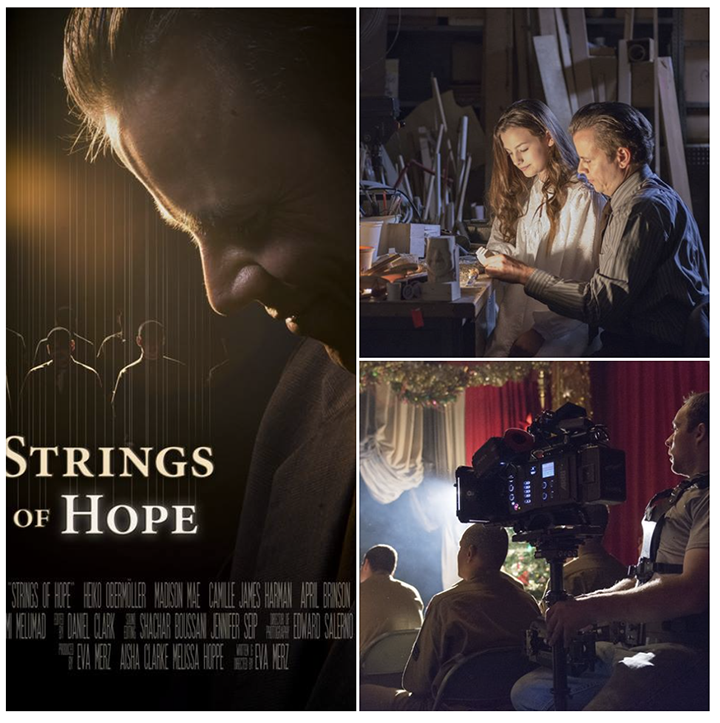 (Without Shame)
Drama ensues when a member of the Salazar family is
faced with HIV. The big question is, who has it and
what does it mean to everyone around this person.
AltaMed's award winning and nationally recognized telenovela web-series Sin Vergüenza (Without Shame) addresses this very topic- the impact HIV has on all the members of a Latino family– from baby to grandparent. Through the Salazar
family you will learn about unexpected contributors of risk in the ongoing spread of HIV in this community and ideas to
prevent it. Watch and see!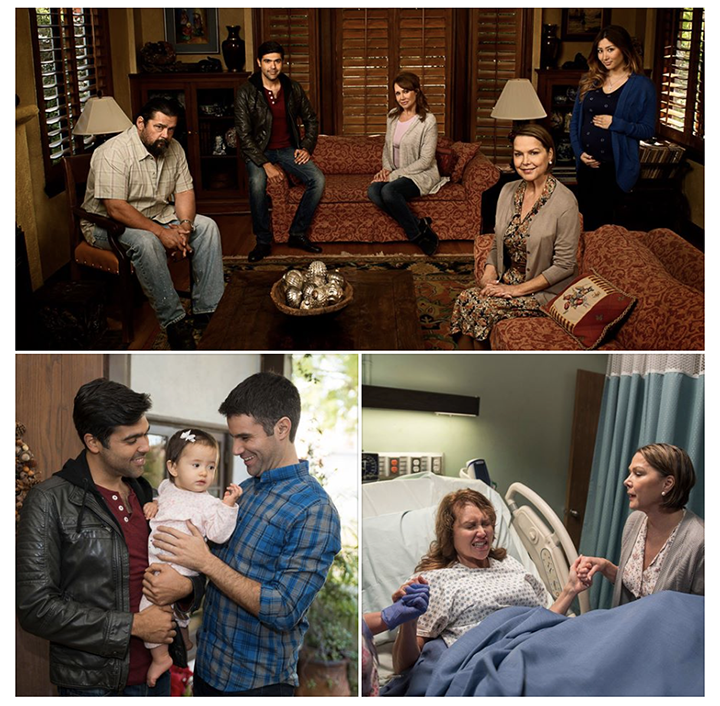 Retribution
A tired gangster wants out of his crime family, and the only way out is through the woman he loves.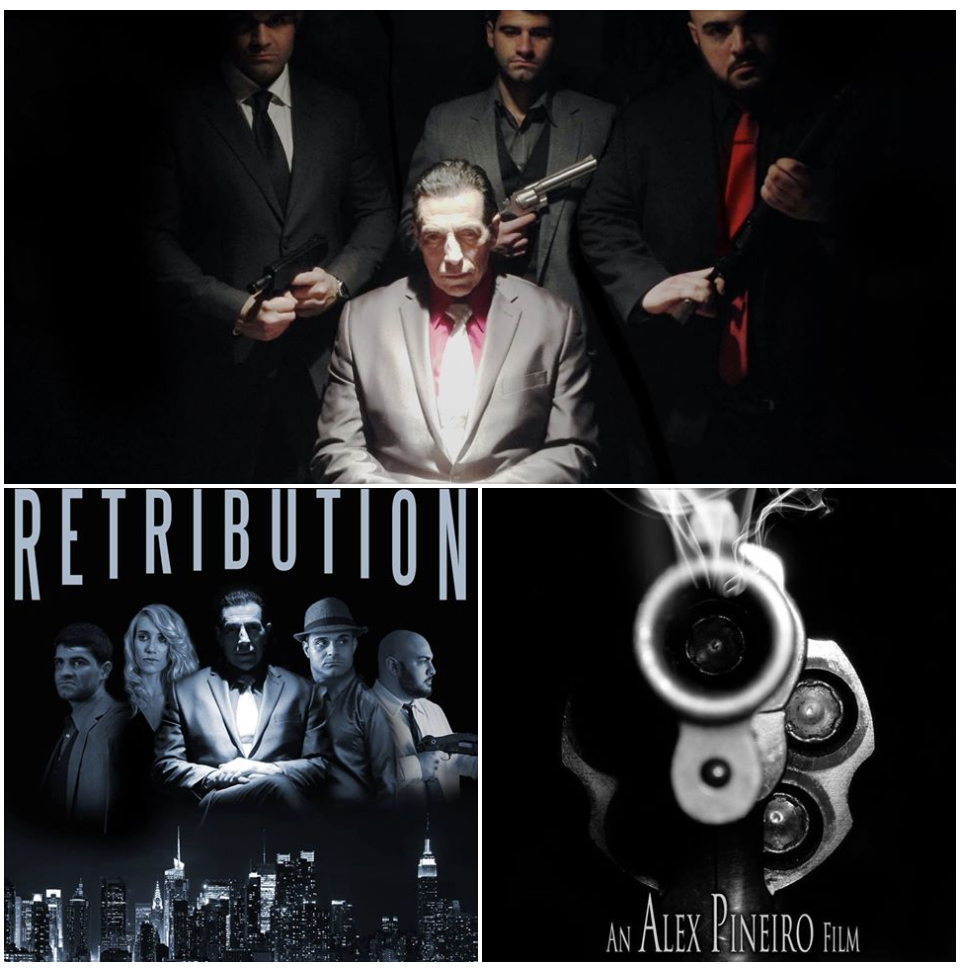 The Plague Doctor
Upon being called to care for an elderly writer, a young doctor finds himself trapped in a deranged mix of reality, the obscure legend of an ancient Italian mask and the echo's of a timeless love.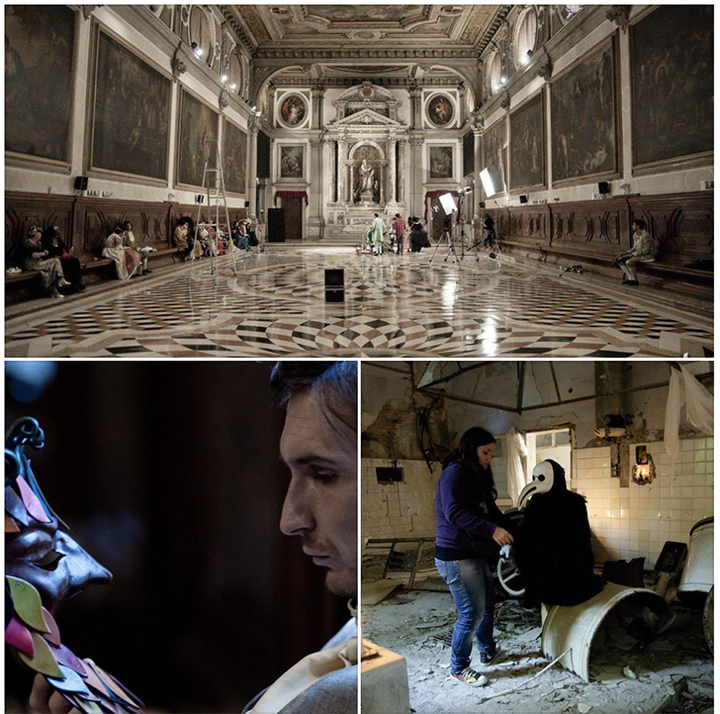 Speak
Two estranged brothers, one gay and one conservative Christian, are forced to reunite when their mother (Susan Blakely) takes to her bed and is unable to speak. The film also stars Mary Wilson, a founding member of legendary Motown music group THE SUPREMES.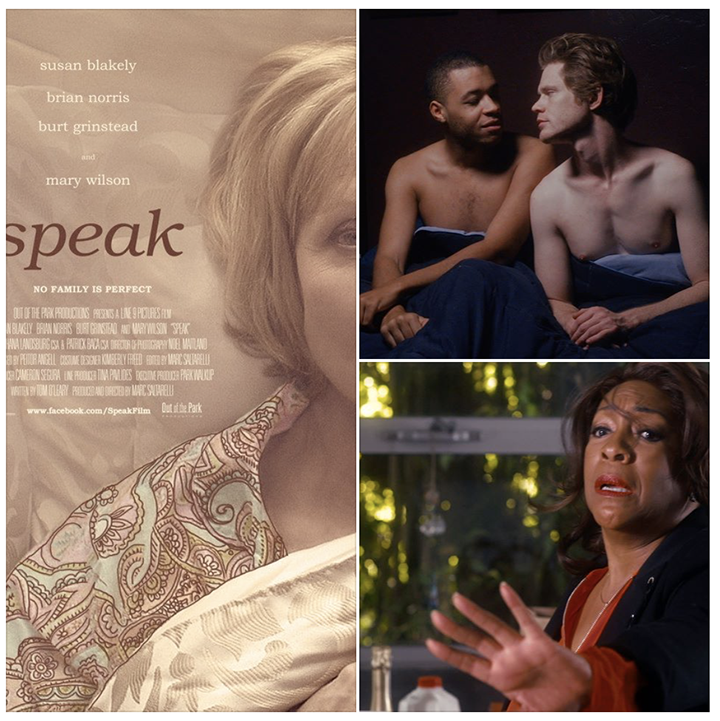 An incoming freshmen to USide University meets new friends, and decides to join a fraternity. With his new band of brothers he defies the odds and experiences the journey of pledging this fraternity.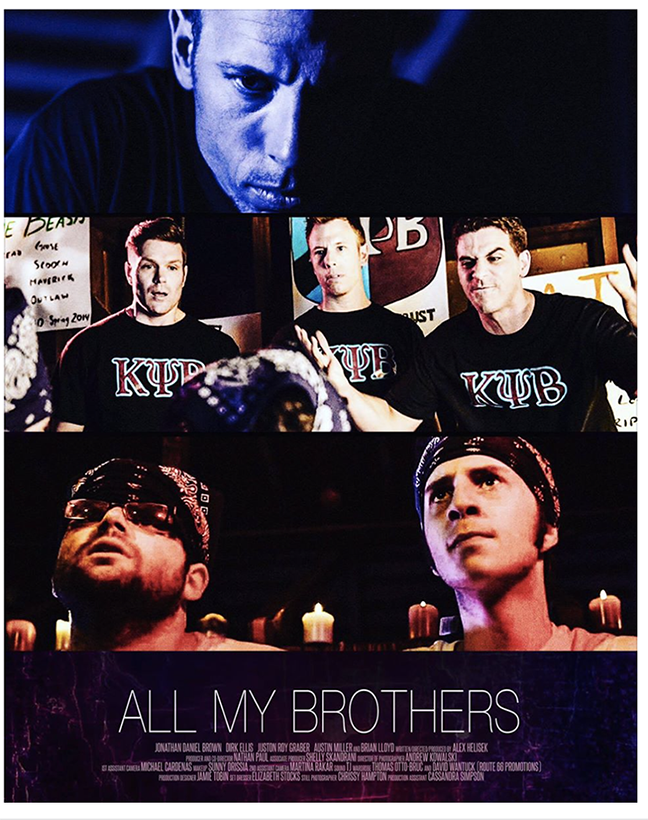 VRX 360 Film Of the Womans March Will also be showcased with free or paid admission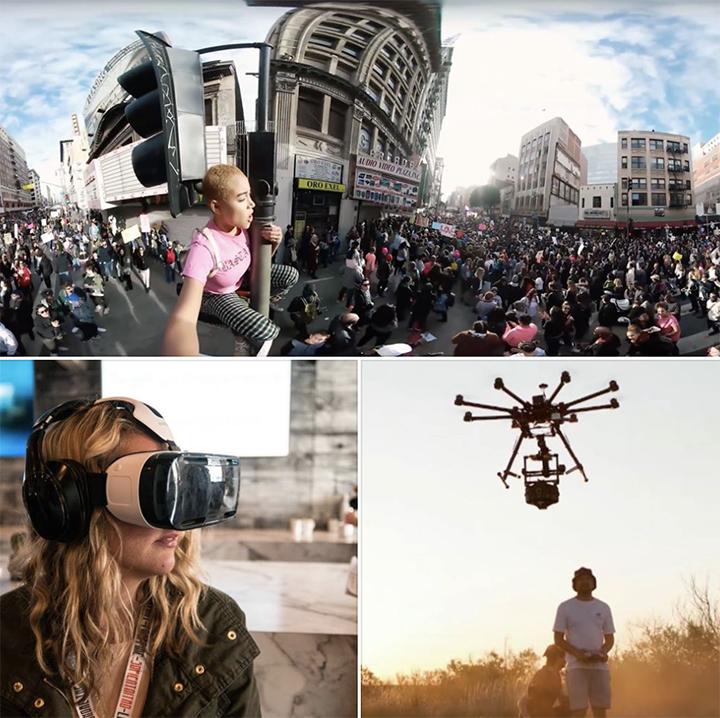 Women's March synopsis:
VRX: Women's March is a 360° documentary about solidarity and the struggle against intolerance in the political sector. Sparked by the recent election, we witness how the Los Angeles community responds to discrimination through active discussion and assembly. We hear characters share their personal stories, speaking passionately about triumph, rights, respect and a shared desire for justice. This immersive piece takes you to the streets, to not only witness the March, but to experience it.
"Even if we still have another decade or so before VR films become a staple of entertainment culture, they seem to have found an initial home in film festivals. Sundance has premiered various VR projects in recent years, covering everything from comedy and animation to interactive art galleries and concerts. While the general public may not be flocking to check out the latest VR releases, these films are earning some serious attention, pushing film makers to develop the medium. Google made history at the 2017 Academy Awards, earning the first VR Oscar nomination for its short animated feature, Pearl." -Parlay Studios http://parlaystudios.com/blog/vr-360-video-new-industry-reality/
"The reality is, VR and 360 is not filmmaking as we know it, and talking about it as an extension of film or attempting to wedge Hollywood cinematic rules into VR experiences only exasperates traditionalists and enrages 360° filmmakers. Which isn't to say that traditional cinematic elements won't make their way into the VR world—they will." -By Dan Cowles

360° AND VR VIDEO: NEW TECHNOLOGIES, NEW POSSIBILITIES Create.Adobe.com
"Creator Growth (Supply)
In the last 18 months, we've seen a 1,000–2,000% growth in new videos uploaded across multiple platforms. We started in the low hundreds. Facebook is an outlier here with a much higher growth trajectory, but I couldn't find accurate data.
Hollywood studios like Lionsgate, Warner Brothers, Sony, Disney, and 20th Century are creating virtual reality studio divisions looking at how they can incorporate virtual reality into the filmmaking process to create immersive experiences through film.
Media companies are also piling capital into the infrastructure and content. Led by Comcast, BDMI, Legendary, and the Walt Disney Co..
Capital is going towards studios that do 360 video production (though most of the capital is likely going towards engineering) — Jaunt ($100.2M), Within ($12.6M), Felix & Paul ($6.8M), NextVR ($135M).
In just the last 12 months, new hardware and software have significantly dropped the cost of creating 360 videos by ~4x. The biggest drivers are post-production software and more accessible prosumer cameras."
-Dylan Flinn Medium
https://medium.com/@flinndustries/is-360-video-the-future-81cc550fc7c7