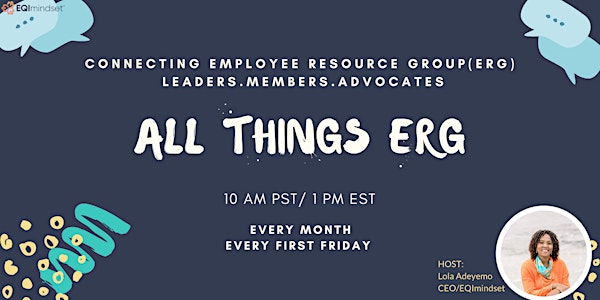 All Things ERG : Cross Company Employee Resource Group Connect
Join Employees Passionate about Creating Equity and Inclusion within their Organizations through Employee Resource Groups (ERG).
About this event
Regardless of where you are geographically located or where you are on your ERG and Inclusion journey, grow your network, learn best practices and get resources on driving ERG adoption and accelerating impact across your organization.
Start Your ERG
Transform your existing ERG
Gain Leadership Support
Learn ERG Best Practices
Connect with other ERG leaders and members across industries
Join the LinkedIn Group to stay Connected with the "Community of Global Employee Resource Groups(ERG)".