An exploration of poetry as a practice for making meaning (an evening of readings, writing, and conversation)
About this event
my work is to attend
to know how the shadows move as the sun shifts
to notice each shoot who springs forth tenderly
to call every creature by name
my work is to recognize
piece by tiny piece
all that I do not yet know
to step
ever deeper
into mystery
that is to say
ever deeper
into you
Writing poetry helps us come to know the world, both the world around us and our shifting inner landscapes.
In this poetry reading/workshop, poet Krissy Kludt will read her poems and share how poetry has been a tool for processing life. She will guide a few simple, accessible writing exercises. No writing experience or poetic talent required.
The evening will include:
poetry reading
space for writing with playful, accessible prompts
opportunity for guided conversation
Q&A session
Art of any kind is meaning-making. We can lean into mystery and process our feelings without having to fully understand them. We can make a better world through the stories we tell. Join this reading/workshop for inspiration for your own creative journey.
This event is free. Please contact Krissy with any questions.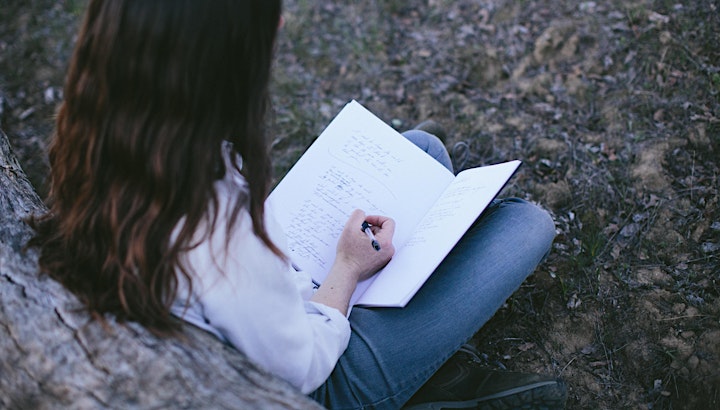 KRISSY'S CORE BELIEFS ABOUT WRITING:
We write to explore the depths within us.
We write because it's part of what it means to be human.
We write because it teaches us how to live.
We write best when we look at our words with compassion and curiosity.
We write because it connects us—to our inner selves, the Earth, and one another.
We write to make a better world.
PAST WORKSHOP PARTICIPANTS' RECOMMENDATIONS:
"I hope that everyone struggling to find a way through the mess of these last years can first find space. A space to reflect and to reconnect with themselves and with kindred creative spirits. Krissy's workshops offer exactly that. She joyously affirms that we all deserve the respite and release of putting words to paper... And when we do, then we astound ourselves and each other with the power and beauty of feeling that has been locked away for too long!"
"Krissy's writing class was such a gift during this time. She provided exercises that facilitated the exploration of writing in such a safe and supportive way. Her poetry and other poetry selections were so uplifting. I'm so grateful to have had the opportunity to participate in this class."
"The workshop was absolutely fantastic! It was so great to connect with others in this creative (online) space and learn more about different writing practices. Krissy was a fabulous facilitator - bringing so much fun and experience to the space, while making everyone feel comfortable."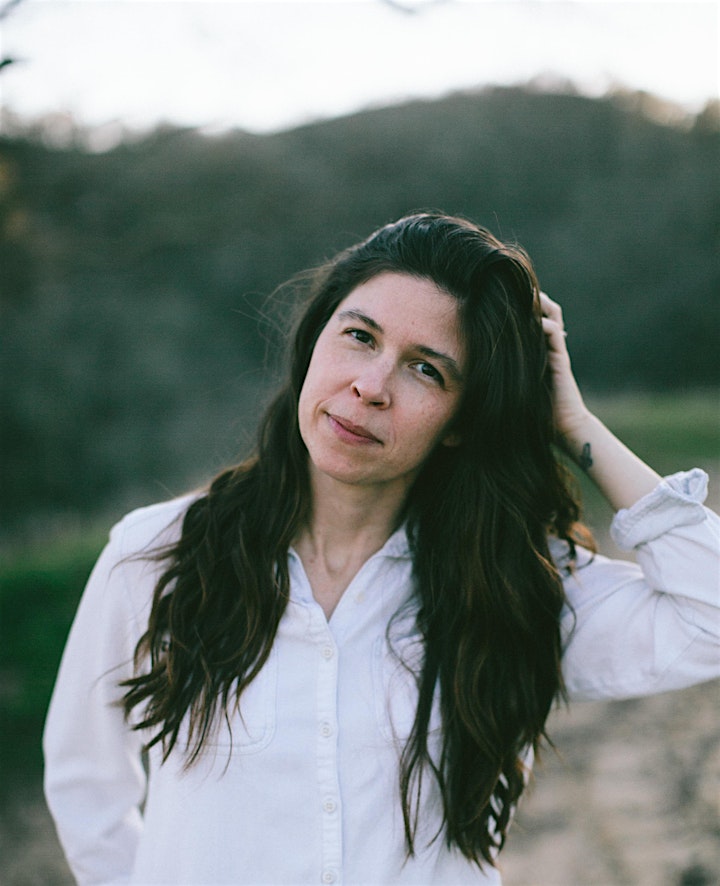 About Krissy Kludt:
Krissy writes about identity, the land, mystery, divine love, and the passage of time. Author of A Good Way Through and creator of Field Guides for the Way, she guides retreats and workshops on creativity and spiritual practice (with the flair of a former middle school teacher). She works and plays in the East Bay outside of San Francisco, on the ancestral lands of the Ohlone and Miwok peoples, with her husband and two sons.