All-Star Gospel Celebration will kick off NBA All-Star Weekend in Chicago with an unforgettable night during the 68th NBA All-Star Weekend.
About this Event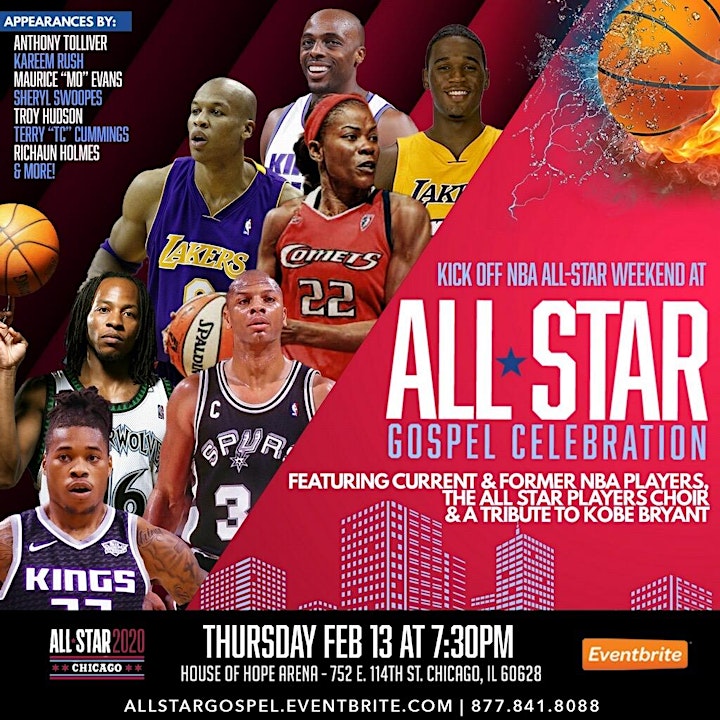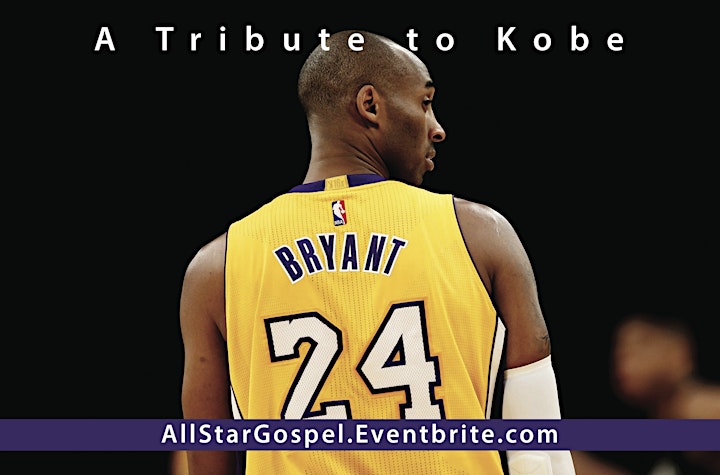 All Star Gospel Celebration Website
*ALL ARTIST SUBJECT TO CHANGE*
***WEATHER WILL NOT STOP THIS SHOW-BUNDLE UP***
*FREE PARKING*
877.841.8088
13th Annual All-Star Gospel Celebration is the "OFFICIAL" Gospel/Inspirational event during NBA ALL-STAR WEEKEND. Founded in 2005, and first held during the 2006 NBA All-Star Weekend in Houston, TX. Creator/Founder Tomeka B. Holyfield, had a vision to merge the Christian Community and Sports Community during the NBA All-Star Weekend Festivities!
ASGC was created to Glorify God amidst the Glitz, Glamour and Games, "kicking off" NBA All-Star Weekend.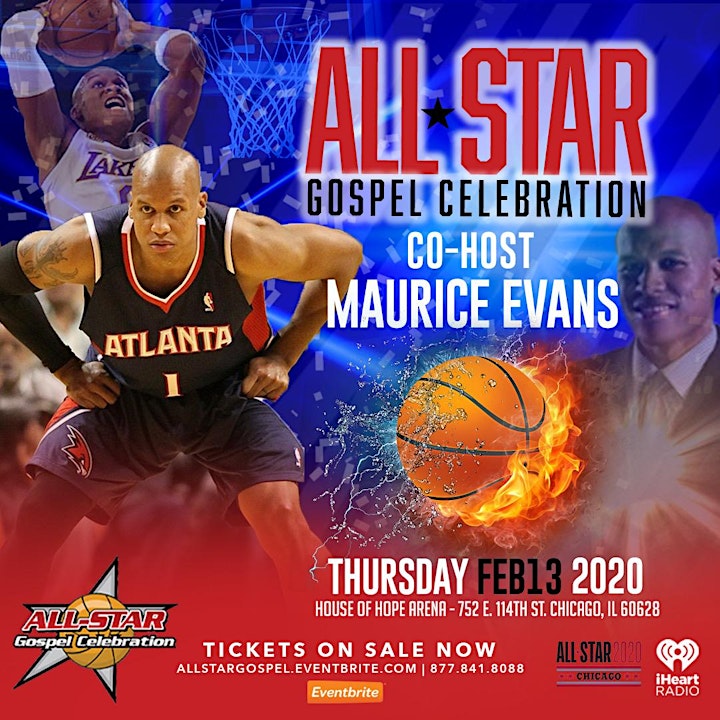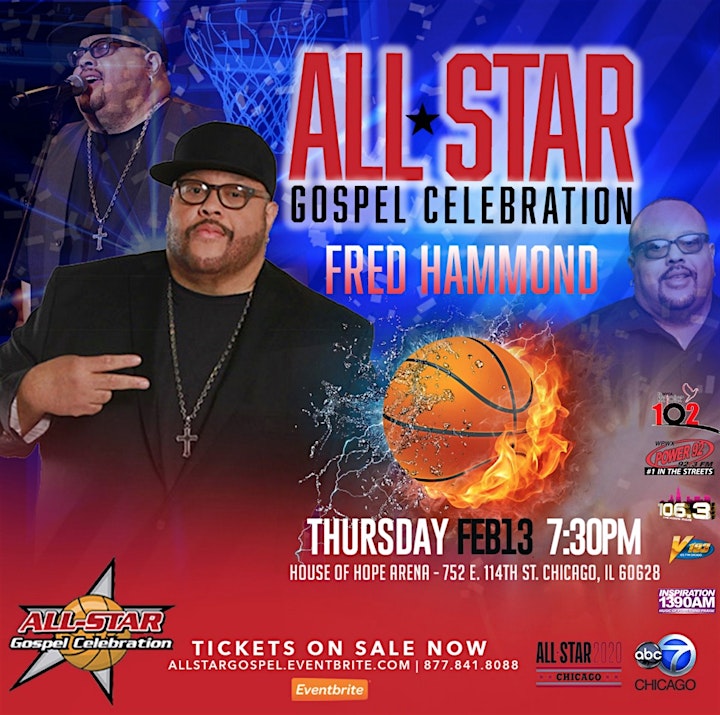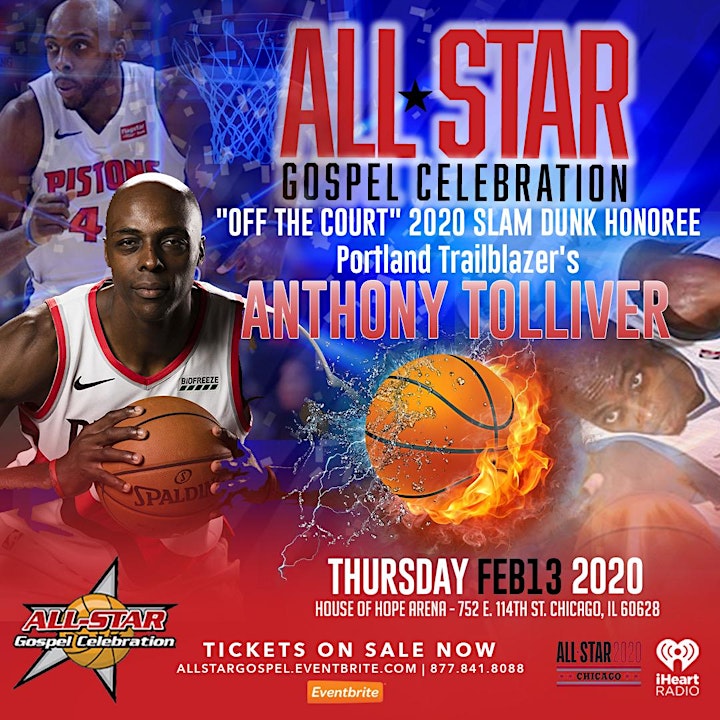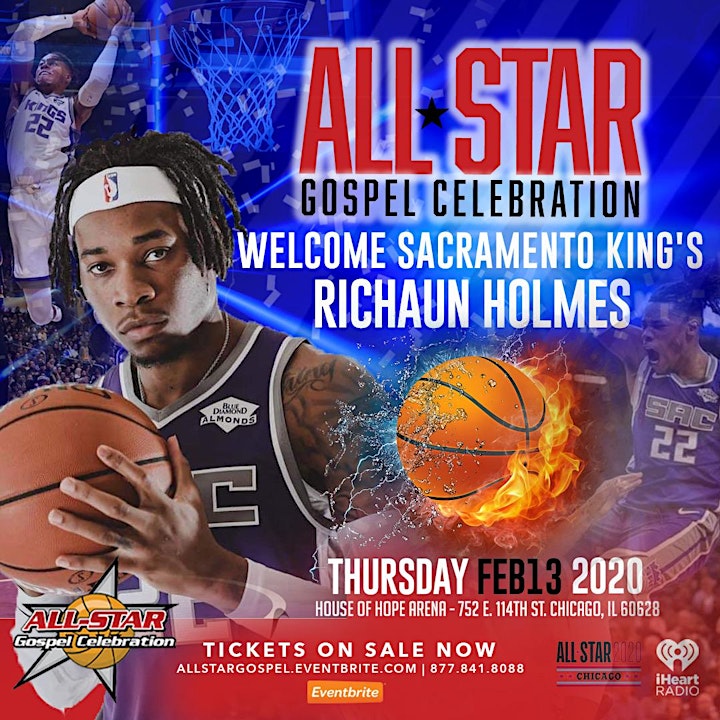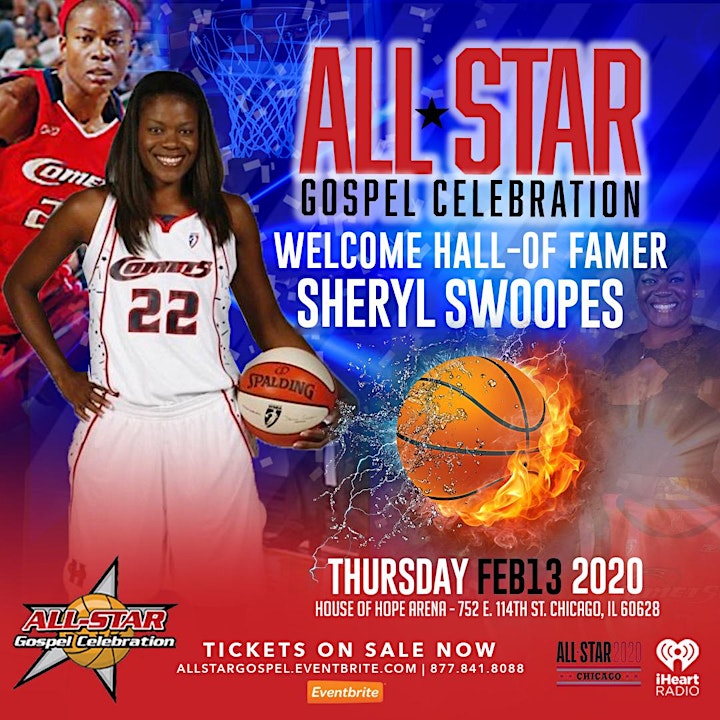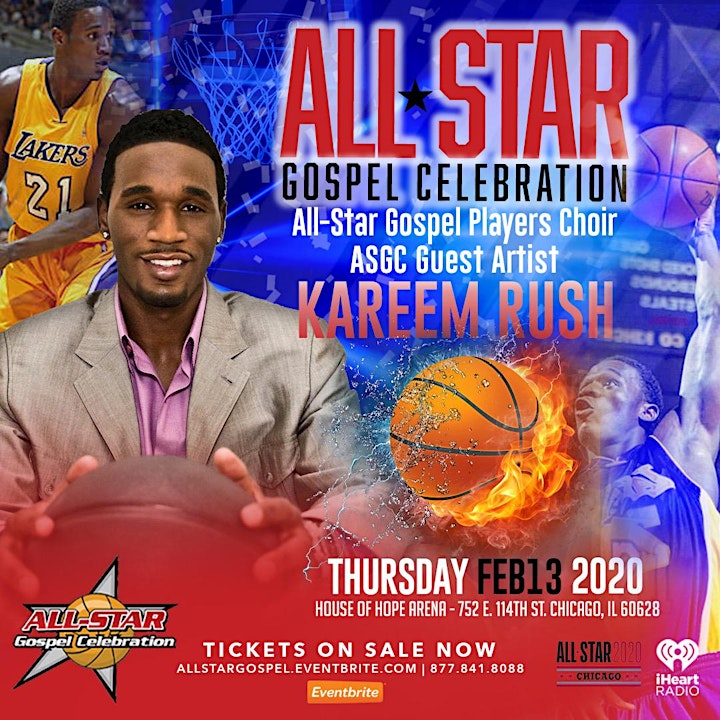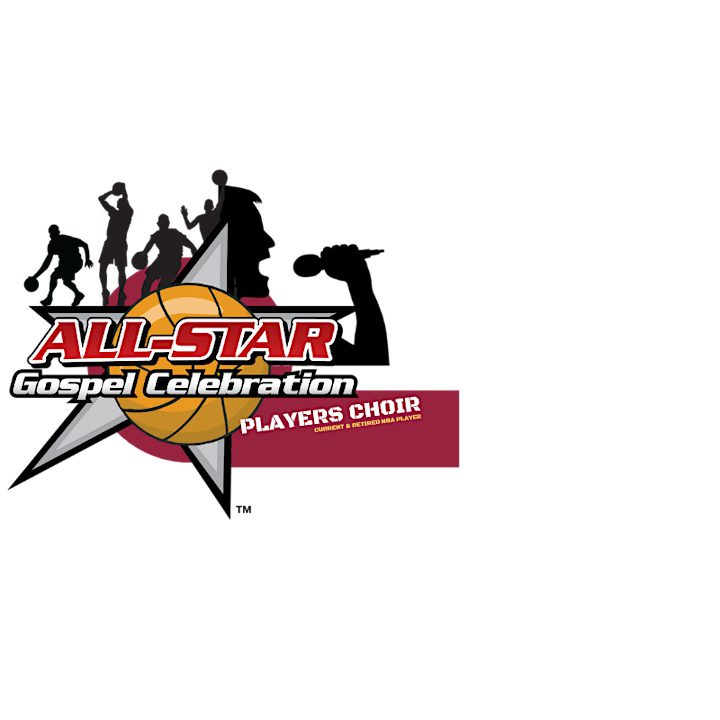 WE'RE EXPANDING THE BRAND - HELP US WELCOME THE...
ALL-STAR GOSPEL PLAYERS CHOIR led by Grammy Award Winning TYE TRIBBETT & NBA LEGEND Terry Cummings
Composed of CURRENT & RETIRED NBA PLAYERS!
Kicking-Off NBA ALL-STAR WEEKEND IN CHICAGO 2020!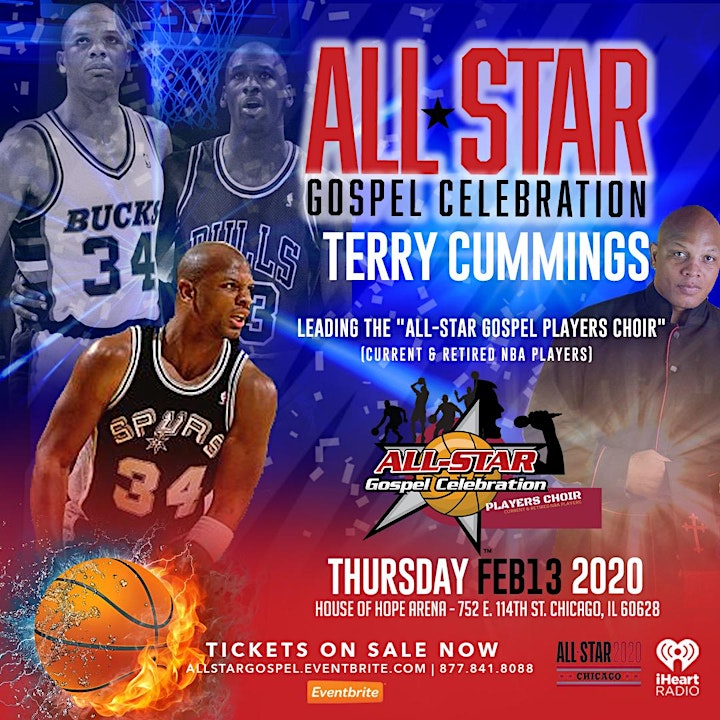 ENTER YOUR CHOIR FOR A CHANCE TO WIN $2,500!!!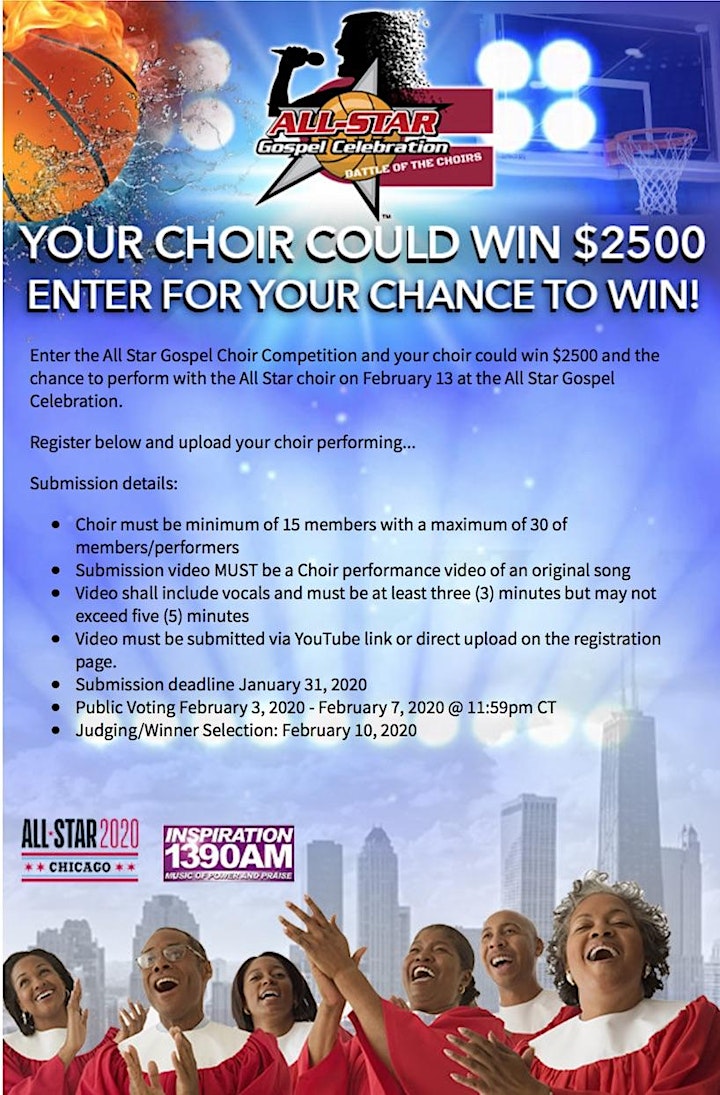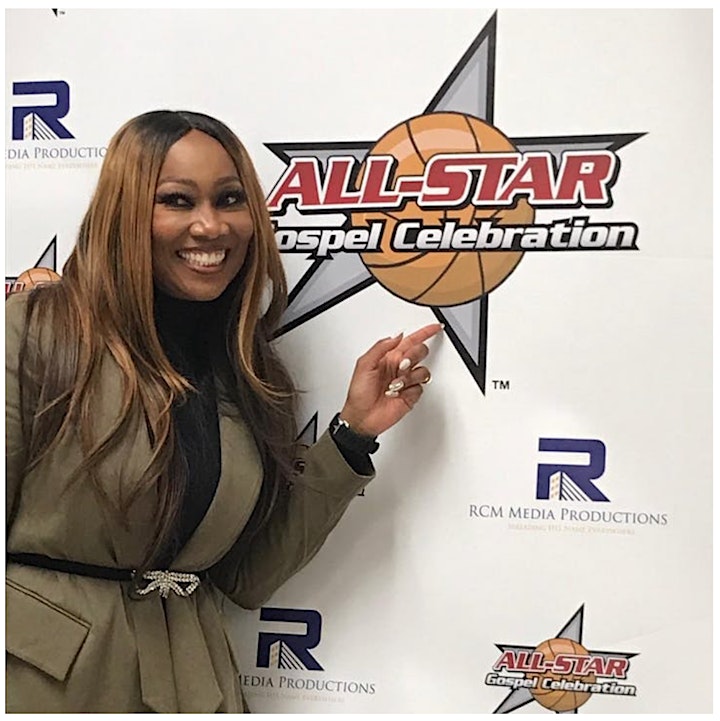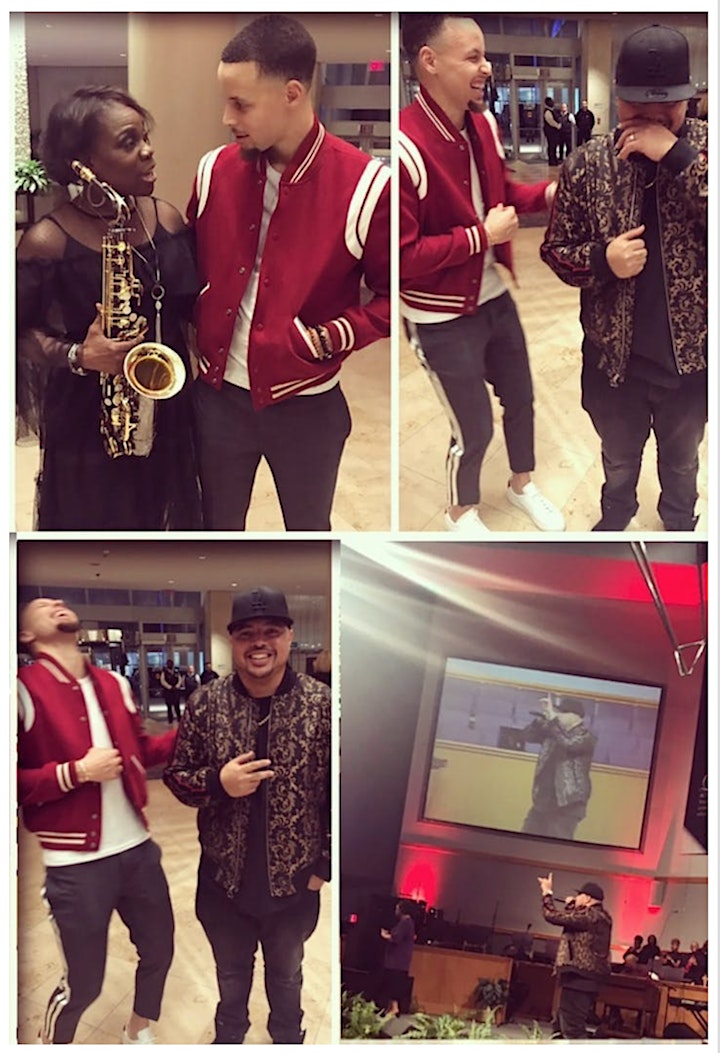 We have hosted and/or honored celebrities and sports figures such as Olympic Gold Medalist Gabby Douglas, TV Personality Star Jones, Cookie Johnson, Actress Sheryl Lee Ralph, Comedian Chris Tucker, Comedian Jonathan Slocumb, Music Mogul Producer Rodney "Darkchild" Jerkins, Martin Luther King III, Pastor Paula White, Dr. Jamal Bryant, CNN's/TV-One's Roland Martin, Radio-One/Tv-One Founder Cathy Hughes and the Official National Basketball Wives Association to name a few.
NBA VP of Operations-Kiki VanDeWeghe, former NBA All-Star Legend Allan Houston, ESPN Analyst Chris Broussard, NBA Player Dahntay Jones & Wife Valeisha Butterfield-Jones, NBA Wife Tracy Mourning, NBA All-Star Tracy McGrady & Wife-Life Coach CleRenda McGrady, NBA Legend Terry Cummings, NBA Legend Charlie Ward, NBA Legend Mark Jackson and Wife Desiree Coleman-Jackson, NBA Coach Avery Johnson, NBA Wife Deshawn Snow, NBA Mother Jolinda Wade (NBA Player Dwyane Wade's Mother) and NBA Player Doug Christie & Wife Jackie Christie have all been SLAM DUNK HONOREES.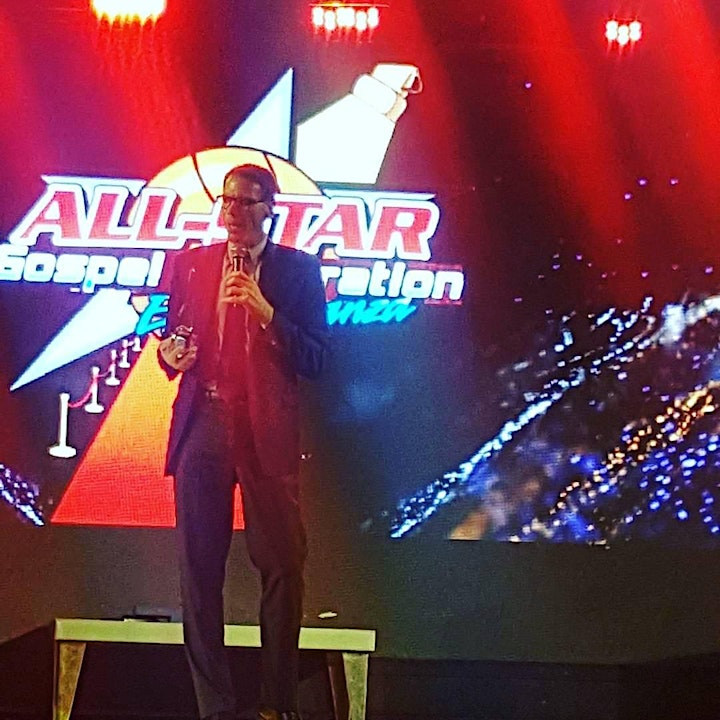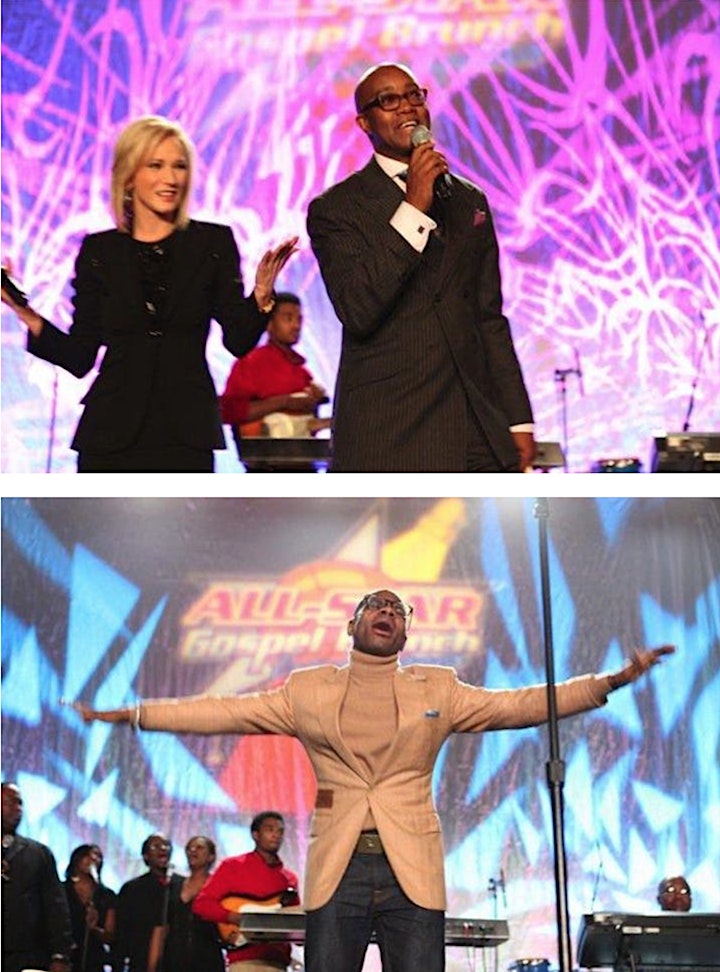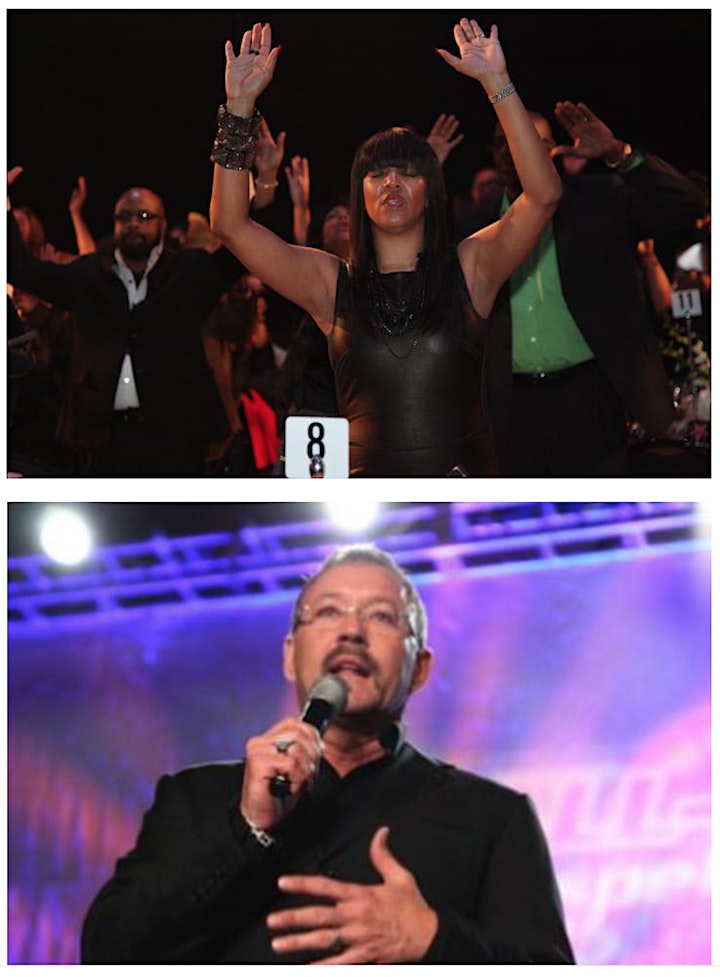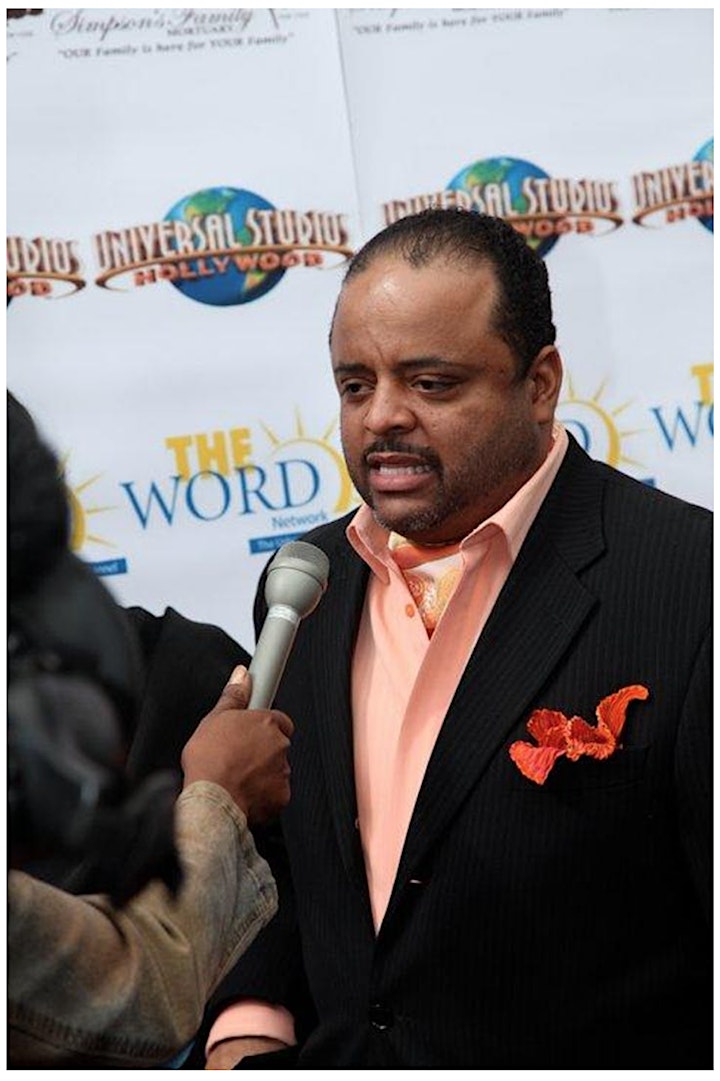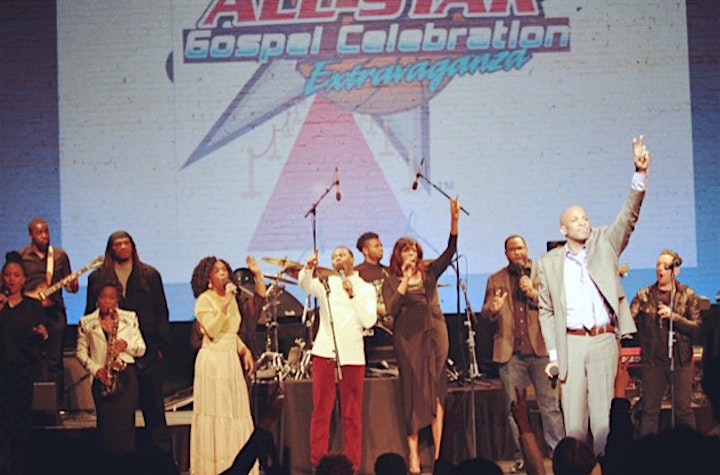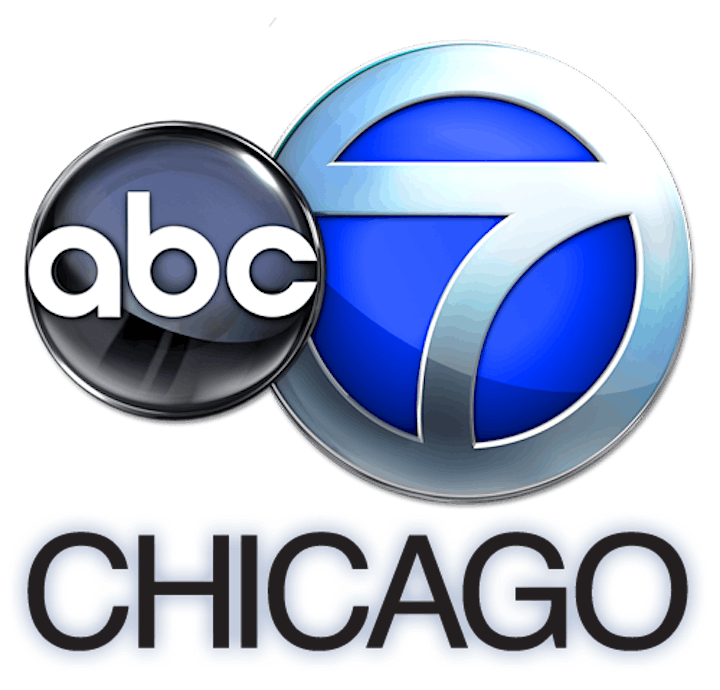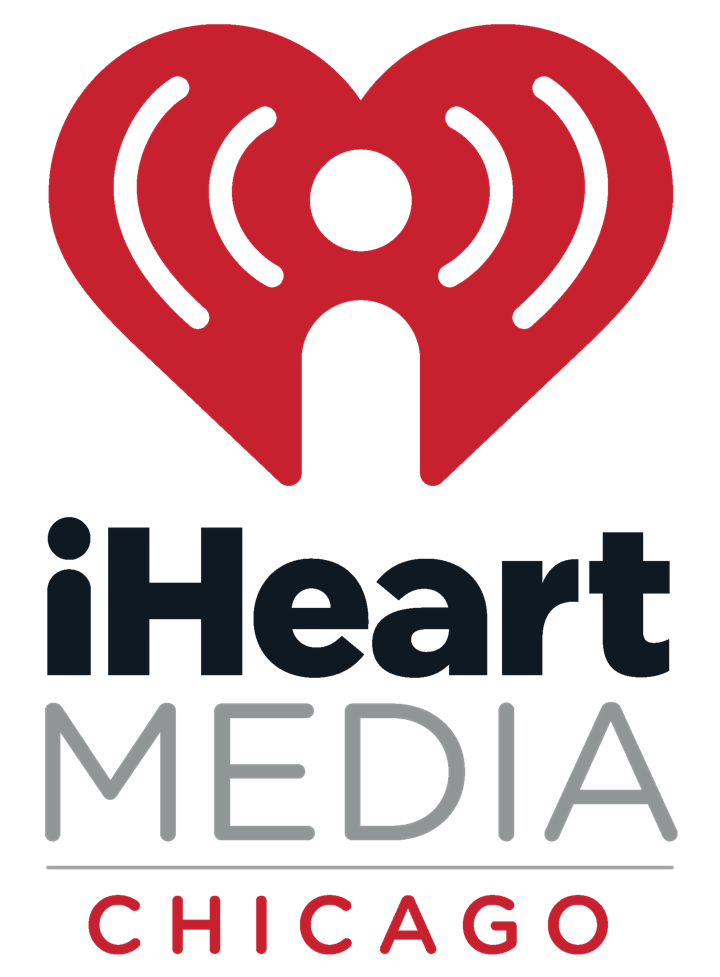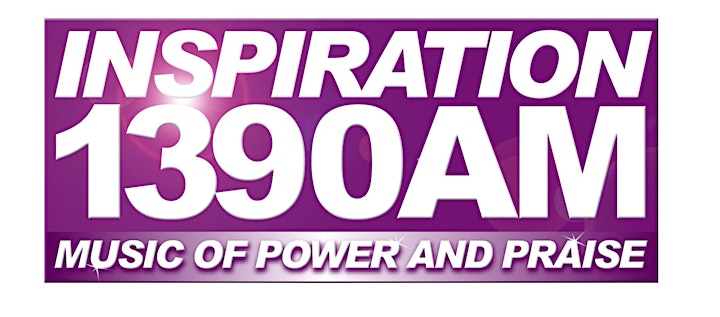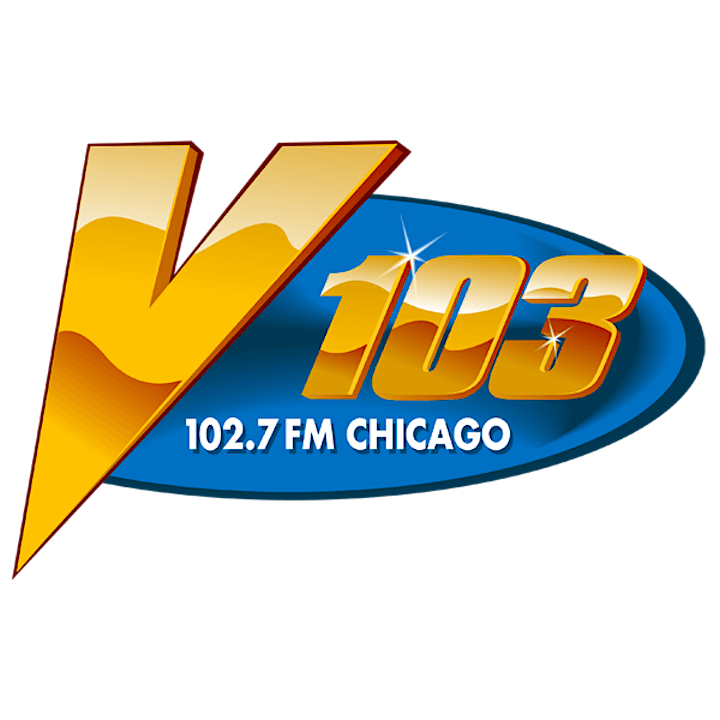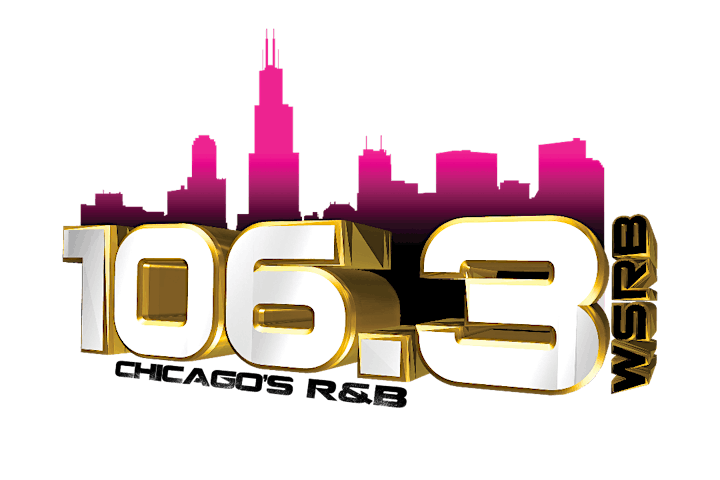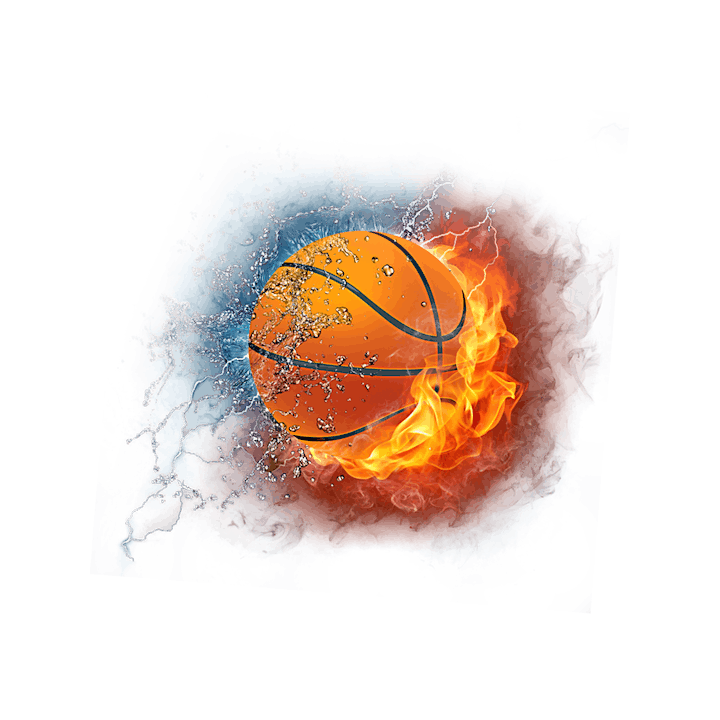 Performers
Date and Time
Location
Refund Policy