About this Event
All Souls
All Souls formed in Southern California in the winter of 2016. In the short time the band has been active the have already left quite a mark.
Featuring Tony Tornay (Fatso Jetson, Josh Homme's "Desert Sessions" project, Linda Perry's "Deep Dark Robot"), Erik Trammell (Black Elk, Brothers Collateral, and Wadsworth), Tony Aguilar, and Meg Castellanos (both from Totimoshi), All Souls has created the perfect soundtrack for driving down dirty roads in demented places.
The band has deep roots in the now famous Palm Desert scene that birthed Kyuss, Queens of the Stone Age, Eagles of Death Metal, Fatso Jetson, and earthlings?. Tornay having been raised in the desert and a part of that scene since the mid-'80s, and the rest of the band being in the orbit since the early '90s. As a band All Souls wanted to take from their shared sense of warped, dusty chaos and add a melody and a harmony to it.
In less than a year All Souls has gone from playing local Los Angeles shows to playing theatres and tours with The Sword, Kvelertak, Torche, and (the) MELVINS. During this time they recorded their debut album with Toshi Kasai (Tool, Foo Fighters, Melvins). While building a solid fanbase from their explosive live show, they have also caught the ear of rock heavyweights Tool and Mastodon.
-
Darsombra
"Described by its creators as specializing in "trans-apocalyptic galaxy rock," Darsombra navigates multiple sonic vistas, from drone-fueled doom and twisty progressive rock to lush, ambient psych-pop."
- James Christopher Monger, allmusic.com
Darsombra (Baltimore, Maryland USA) is Brian Daniloski on guitar, vocals, effects pedals, and Ann Everton on synthesizer, vocal, gong, and video. Experienced live, it's a symbiotic audio-visual show that creates a temporary reality, woven by sight, sound, and movement.
Prolifically touring for well over a decade, Darsombra has performed throughout North America, Asia, and Europe, at music venues, dive bars, house shows, galleries, festivals, city ruins, and storage units, as well as their legendary pop-up generator shows at national monuments or just by the side of the road.
Following releases on At A Loss, Public Guilt, and Exile on Mainstream, Darsombra most recently worked with Translation Loss and Sonic Meditations for their 2016 release, "Polyvision."
-
CFM
Moothart is a frequent contributor on many of Ty Segall's solo ventures but also as a co-conspirator in bands like the blazing jam unit Fuzz, and a fantastic monster of a group called GØGGS, which throws Segall and Moothart in with Chris Shaw of Ex-Cult.
"If I may speak completely for myself. It's musicians like Charles, Ty, Chris Shaw, John Dwyer, Tim Presley and Mikal Cronin who are not only revitalizing Independent Music, but have forced the idea of the monolithic album, endless tour and then a year before another release to be but an antiquated and megaboring option. It's a blast trying to keep up with their output. Super exciting. Lastly, all three CFM albums are great but Soundtrack To An Empty Room is the best one. It rips from start to finish." —Henry Rollins
-
Sounds Provided By:
DJ Dale Crover (Melvins)
Dale Crover is quite possibly the best drummer in the world. Through his work with Melvins and Nirvana, Dale Crover's influence is undeniable. It is an incredible honor to work with Dale as a solo artist.
-
THE PARAMOUNT
LOCATION
2708 E. Cesar E. Chavez Avenue (formerly Brooklyn Ave)
Los Angeles, CA 90033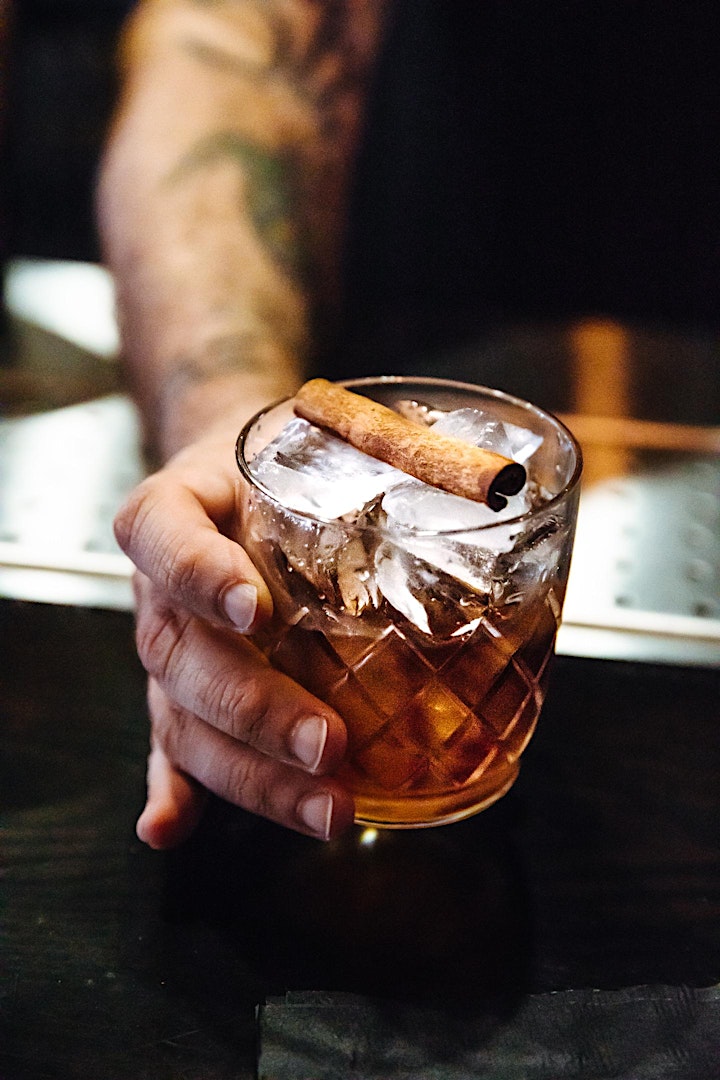 THANK YOU FOR JOINING US & THANK YOU for visiting The Paramount, Boyle Heights' iconic gathering place. This is where the sounds of the past, present, and future converge.
Self-Parking is available 2 blocks west of the venue, located at 338 N. Matthews St, (Located at the corner of Cesar E Chavez Ave. & Matthews St.). Click here to navigate via Google Maps.
The Paramount provides a specialty crafted bar driven menu with food and beverage which you can view on our website.