Join us for this very special commemoration, featuring Tomás Luis de Victoria's Requiem Mass, live and in person, at the Shrine.
About this Event
A love marked by remembrance and prayer is shown toward the departed by the faithful who were most dear to them. ...We should not think that anything reaches the dead whom we care for, except what we solemnly ask for them by the sacrifice of the altar or by prayer or alsmsgiving. ...Each person does these things very diligently for his relatives and friends, in expectation of a similar remembrance from the relatives and friends who will survive him.
—Saint Augustine
SPACE IS LIMITED
WE STILL HAVE SOME restrictions to observe, one of which limits us to one-third our usual capacity. For this reason, you must register if you are planning to attend, and bring your confirmation with you as it will be checked at the door. We will be unable to admit anyone who has not registered ahead of time. Please make sure you register each member of your family that will be with you. We will increase the number of spaces available as we are allowed.
It is also important that you are aware of the following guidelines:
We will broadcast Mass on All Souls Day live on our YouTube channel, beginning at 7pm. If you are unable to attend in person for reasons of precaution or because of our space limitation, we invite you to join us in spirit.
The Archdiocese is requiring masks to be worn inside the church by anyone over the age of two years old .
Anyone with a fever, a high temperature, or a cough should not come to Mass during this time.
Ushers are required to show you to your pews in obedience to social distancing requirements. They will also direct you as you leave after Mass.
At each Mass, the priest will explain how the faithful are to come forward to receive Holy Communion. Please be mindful of their guidance when it's time for Holy Communion, as we will have to adopt some changes to our parish custom at this time.
The Archdiocese is asking that the faithful and the priest do not linger to greet or mingle with each other or with other members of the faithful either before or after Mass in order to reduce the risk of spreading the virus.
There will be no passing of a collection basket during Mass, but baskets will be in placed in the church and pointed out to you so that you may make your customary offerings to help us keep the Shrine going.
We are overjoyed to be able to open our doors to you once again and thank God for this opportunity to celebrate this special commemoration with you!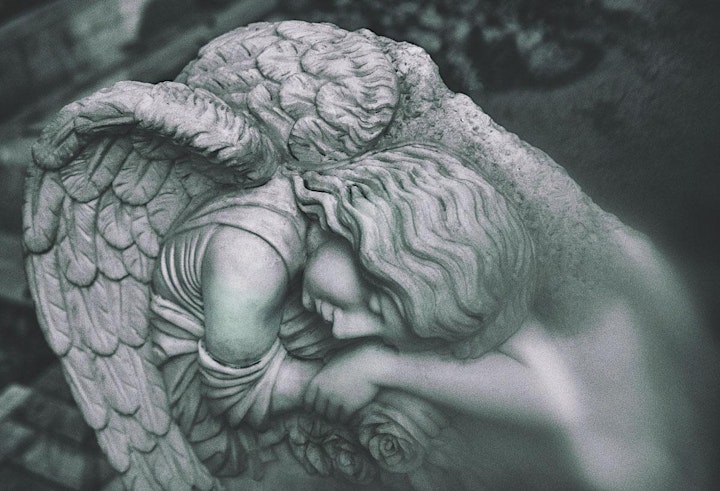 ANNUAL POOR SOULS ENROLLMENT
On All Souls Day, we begin a new cycle of Requiem Masses offered for your intentions. A novena of Masses starts on 2 November, and then a Mass is offered every month that follows until All Souls Day of next year. One year, twenty Masses.
Visit our website now to enroll your intentions. We will place the names of your dear departed in the black box that sits on the altar during each of the Requiem Masses that will be offered for their souls.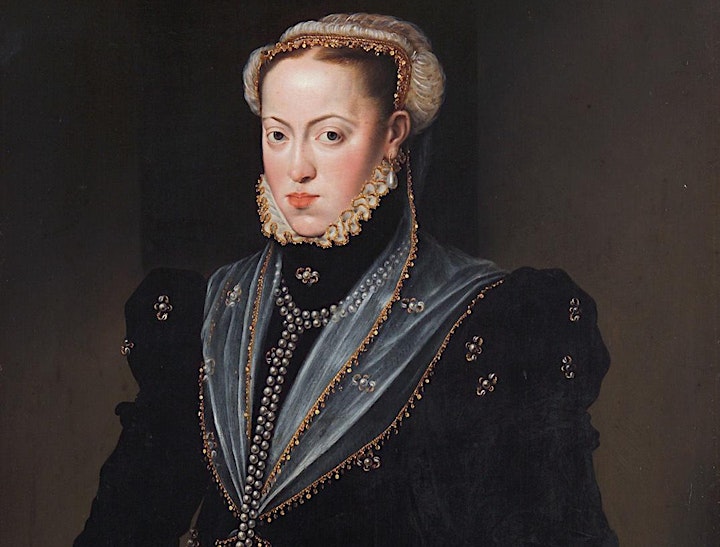 SACRED MUSIC AT THE SHRINE
One of the most important composers of early sacred music and a towering musical figure of the Counter-Reformation, Tomás Luis de Victoria was born in Ávila, Spain, around 1548. When he composed his Missa pro defunctis a 4, he was a priest serving as chaplain to the Dowager Empress Maria (pictured above), who lived in retirement at the Monasterio de las Descalzas de St. Clara in Madrid.
The Missa pro defunctis for four voices was published in 1583 and became the basis for his more famous Requiem for six voices, which he composed for the Empress upon her death.
De Victoria's style as a composer sets him apart from his peers. His is the musical language of the Spanish mystics and the emotional intensity of his settings distinguish him from his contemporaries, such as Palestrina.
We hope that you will be moved to a deeper spiritual experience of the Holy Mass by de Victoria's music. We hope, also, that you will be moved to support our efforts to establish an excellent school of sacred music here at the Shrine. Visit our website to find out how you can help;