Opening reception of Amy Ahlstrom's solo exhibition of her most recent quilts.
About this event
Join us at The Drawing Room Saturday, August 7th from 4-7pm for the opening of All or Nothing: New Quilts by Amy Ahlstrom. Amy Ahlstrom is a modern quilter creating conceptual pop art from cotton and silk.
The show title "All or Nothing" refers to all-or-nothing thinking, a negative thought process (cognitive distortion) common to anxiety and depression, in which one only sees things in extremes (for example, viewing themselves as either a success or a failure, good or bad, with no gray area). Ahlstrom says: "I wanted to create visual representations of my own experience with chronic anxiety and depression, in hopes that viewers with mental health struggles feel seen. I want to create a space in which mental health is discussed openly, free from stigma and judgment." Her quilts honestly address mental health while celebrating the resilience and creativity of those living with chronic mental health disorders. The vibrant colors and playful pop imagery in Ahlstrom's work imbue serious statements with a sense of humor.
Amy will also be doing an Artist Talk on August 14th from 4-5pm. This event will be free and open to the public.
We are asking that while inside the gallery that all attendees please wear a mask. Thank you for your understanding.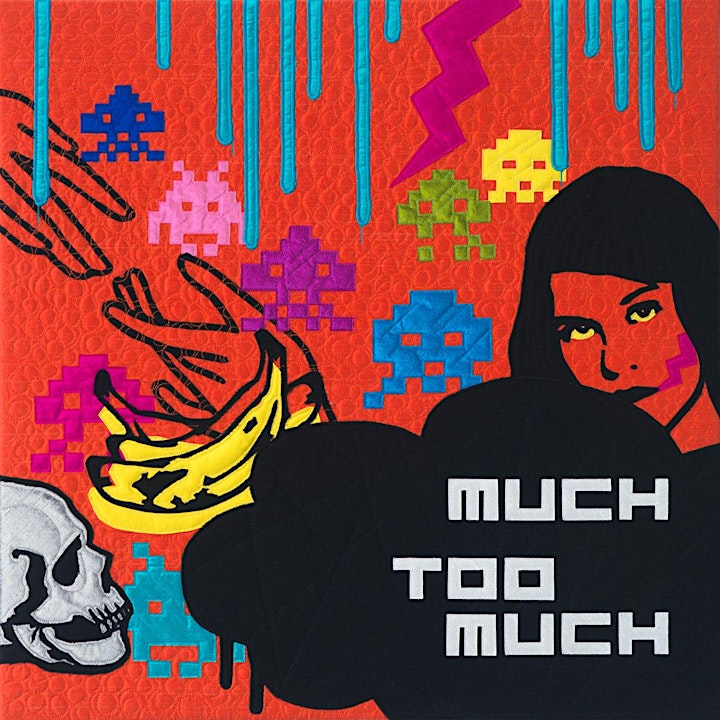 Organizer of "ALL OR NOTHING" by Amy Ahlstrom: meet the artist opening reception
The Drawing Room is a storefront art studio and gallery, located in the Mission district at 3260 23rd Street. For the time being, we are utilizing a second space called the "Annex" where large scale exhibitions and events take place. The vision of both spaces is simply to provide exposure for local artists, to gain opportunities for growth and connection.