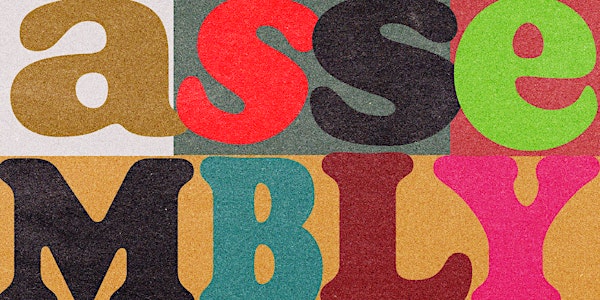 all of the threatened and delicious things joining one another | Assembly
all of the threatened and delicious things joining one another: Ujima's October 2022 Assembly
Refund Policy
Contact the organizer to request a refund.
Eventbrite's fee is nonrefundable.
About this event
October 5-26, 2022
In this assembly, we join together in person and online to celebrate and make decisions for a better Boston. All of the Threatened and Delicious Things Joining One Another takes its name from celebrated Martiniquan poet and critic Édouard Glissant, and the 2017 exhibition by artist Christopher Udemezue.
The Boston Ujima Project is harnessing a spirit of solidarity to build a new economy that reflects our values, meets our needs, and allows our communities to thrive.
This October, join Ujima and our partners for a series of thematically curated workshops, lectures, and discussions on participatory governance and creating infrastructure for caring, democratic economies. If you're a Ujima Voting Member, you can look forward to ratifying the Ujima People's Board, our new board structure, which is the next step in Ujima's independence and long-term sustainability.
Programs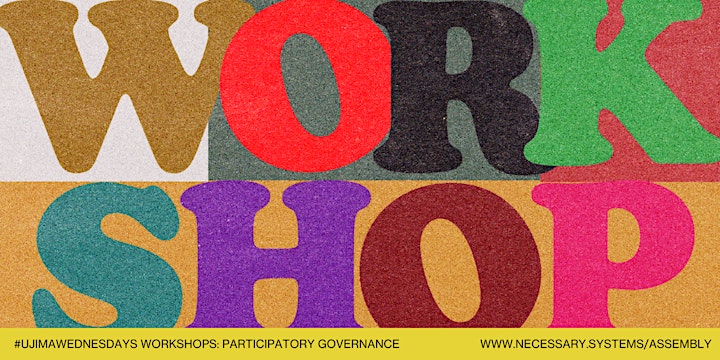 #UjimaWednesdays: Participatory Governance | Every Wednesday in October at 6PM (Virtual)
Join us for a series of workshops and discussions centered on the importance of people power and democracy. Guests include Activest (Oct 19), East Bay Permanent Real Estate Cooperative (Oct 26), with more to be announced!
Oct 5: Co-Direct with Ujima Staff
Oct 12: Black Feminisms & Governance Workshop
Oct 19: Behind and Beyond the Bond with Activest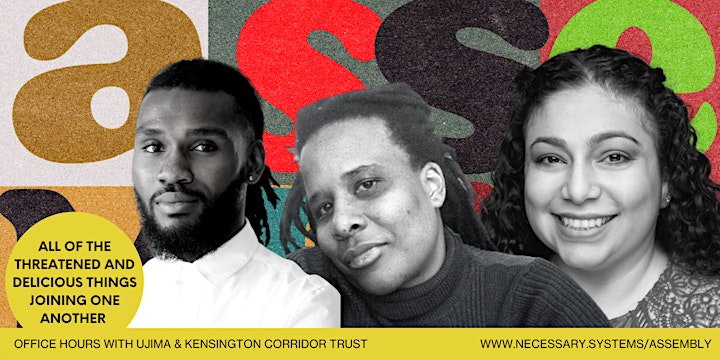 Quarterly Office Hours. | Tuesday, October 11, 2022, at 6:30PM (Virtual)
Join moderator Wil Jones (Rockerfeller Foundation), Nia K. Evans (Boston Ujima Project) and Adriana Abizadeh (Kensington Corridor Trust) for our first-ever open Office Hours! We'll answer your questions about our mission, model, and ecosystem for those looking to start similar initiatives.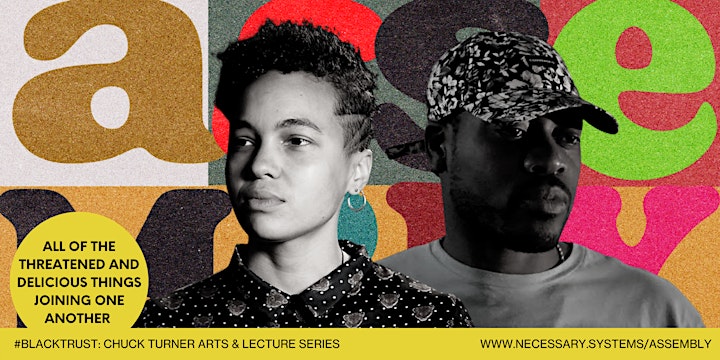 #NewBlackCity at #BlackTrust: Chuck Turner Arts & Lecture Series | Thursday, October 20, 2022, at 7 - 9PM (In Person)
This year, we welcome Shari Davis and Marlon Forrester to the #BlackTrust stage.
Shari Davis is a community organizer and youth advocate. They are the co-executive director of the Participatory Budgeting Project (PBP), an organization that empowers everyday citizens with the ability to directly manage public money.
Marlon Forrester, born in Guyana, South America, is an artist and educator. Forrester graduated from the School of the Museum of Fine Arts Boston, B.A 2008 and Yale School of Art, M.F.A. 2010. He is a resident artist at African-American Masters Artist Residency Program (AAMARP). Forrester's paintings, drawings, sculptures, and multimedia works reflect meditations on the exploitation implicit in the simultaneous apotheosis and fear of the muscular black figure in America.
Black Trust is an ongoing initiative of the Boston Ujima Project, to build a community space for engagement and celebration around economic, political, and cultural transformation.
YOUth Decide | Saturday October 8 to Monday October 10, 2022
Do you know young leaders who are hungry for PB? Participatory Budgeting Project joyfully asks you to invite them to join YOUth Decide - a virtual Youth-led PB Conference happening from Saturday, October 8th to Monday, October 10th.
At this educational conference, youth will put their ideas into action, teach one another the basics of a PB process, and engage other youth peers over three days of immersive learning, panels of young PB leaders, and an interactive mock-PB process.
Co-op 101 (Virtual) | Tuesday October 25, 2022 at 6PM
If you've ever wondered how people in your community might work together to solve shared problems, to provide themselves with desired goods and services, or to cooperatively control their own businesses, this is your chance!
Join Ujima and Cooperative Fund of the Northeast (CFNE) for this introductory session as we explore how the world of cooperative enterprise can help organizers, entrepreneurs and their communities thrive.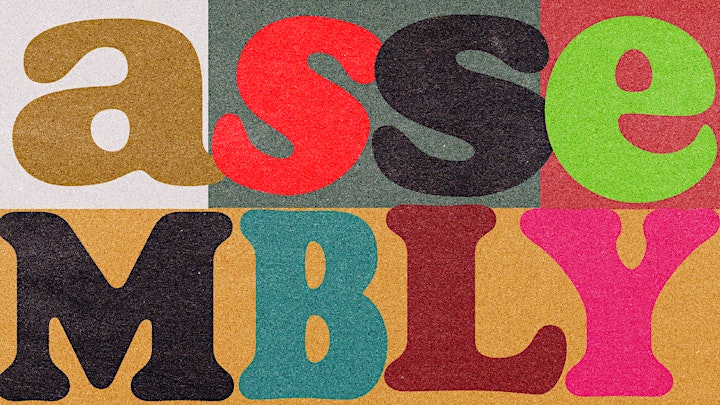 Partners
Cooperative Fund of the Northeast
Participatory Budgeting Project
Boston Center for Community Ownership
About Boston Ujima Project
THE BOSTON UJIMA PROJECT is a Black-led, democratic, member-run organization building a cooperative business, arts, and investment ecosystem in Boston, with a mission to return wealth to working-class communities of color. Ujima is bringing together neighbors, workers, business owners, investors, organizers, and artists, to create a community-controlled economy in our city.
Website: https://www.ujimaboston.com
Landing page: https://necessary.systems/assembly
For more upcoming Events: https://www.ujimaboston.com/covid-19