Multiple Dates
All of the Above: Toomas Toomepuu + Kaylie Kaitschuck (Viewing Hours)
"All of the Above," is an exhibition featuring artwork by Kaylie Kaitschuck and Toomas Toomepuu during Detroit Month of Design 2021.
About this event
"All of the Above," is an exhibition that challenges the minimalist statement of 'less is more,' featuring artwork by Kaylie Kaitschuck and Toomas Toomepuu during Detroit Month of Design 2021. Both artists bombard maximalist energies to mix and mash a chaotic assortment of symbols and materials until the work itself has its own narrative and history. More is more.
The synergy between both Kaitschuck and Toomepuu's artwork creates an overwhelming, disoriented environment to reflect the intense feelings throughout the past year, as a reaction to this shared experience.
The exhibition will be on view weekly through Saturday, October 9th by appointment. Viewing hours are Thursday- Saturday 12-5pm with reservation. Please book to visit online via Eventbrite.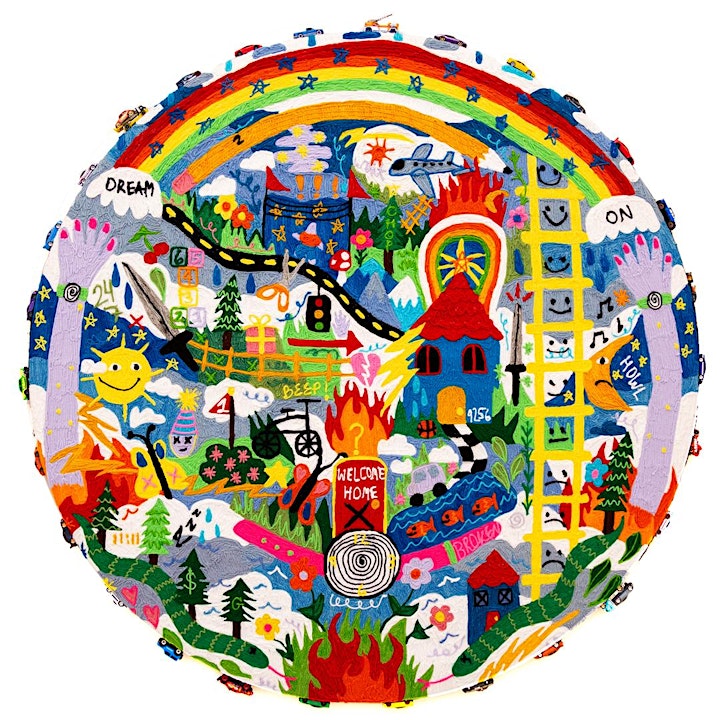 ABOUT KAYLIE KAITSCHUCK
Kaylie Kaitschuck is an artist living and working in Detroit, Michigan that creates Utopian-influenced mixed-media artwork inspired by myth, fantasy, and dreams. She builds up her surface with various textile techniques such as embroidery, tufting, and traditional rug hooking. These methods build up layers of chaos to result in yarn paintings that are seemingly more playful than they are intended.
She is a 2021 MFA graduate of Cranbrook Art Academy in Fiber and Textile Design, and has her BFA from College for Creative Studies.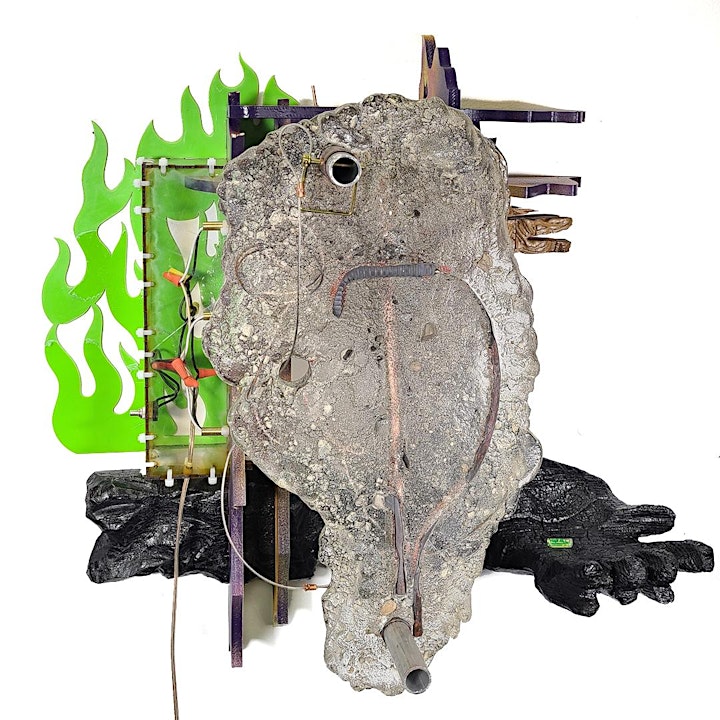 ABOUT TOOMAS TOOMEPUU
Toomas Toomepuu utilizes digital fabrication, found objects, and unconventional materials to explore world building through furniture. Combining, remixing, and dissecting these materials creates playful tensions in the work like absurdity/functionality, scarcity/overabundance, and digital/analog. He is a recent graduate of College for Creative Studies, and recipient of the 2021 CCS Redmond Design Vision and Excellence Award.
Toomepuu was born in Rhode Island, and he currently resides in Detroit. His affinity for exploring and painting abandoned spaces, found materials, and piecing together into different structures in his youth, has evolved into the fabrication of furniture and sculpture. Maintaining interests in between spaces and materials, he continues to develop aesthetic relationships and reflect on the conceptual conversations explored in these objects.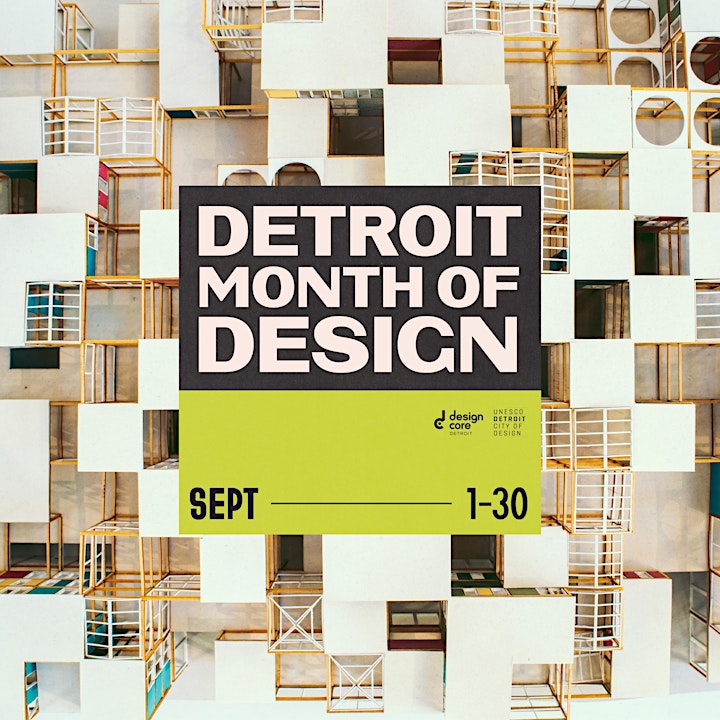 ABOUT DETROIT MONTH OF DESIGN
Detroit Month of Design is a citywide celebration of creativity that gathers designers and the greater community to celebrate Detroit's role as a national and global design capital. This September, Detroit Month of Design is back for its 11th edition. The 2021 festival will offer events and experiences that can be enjoyed outside, indoors, or from the comfort of home.
Every September, partners across Detroit—from emerging studios to established companies and educational institutions—come together to show off their latest works and ideas. These cross-disciplinary events take place in all corners of the city, highlighting the talent and innovation that makes Detroit a UNESCO City of Design.
Organizer of All of the Above: Toomas Toomepuu + Kaylie Kaitschuck (Viewing Hours)
PLAYGROUND DETROIT is a creative agency and gallery based in Detroit, Michigan.
PLAYGROUND DETROIT's mission is to support and develop opportunities both for creative professionals, artists and residents in order to enhance and sustain Detroit's creative economy. 
CONTACT // info@playgrounddetroit.com