You cannot be barren when you have spent ALL NIGHT WITH THE KING!! Live full band Word renowned Sax player.Anointed Praise and Worship !!
About this event

Lamentations 2:19
ARISE,Cry out in the night :in the beginning of the watches pour out thine heart like water BEFORE THE FACE OF THE LORD:lift up thy hands towards Him for the life of thy young children.....COME AND CRY OUT FOR OUR SONS AND DAUGHTERS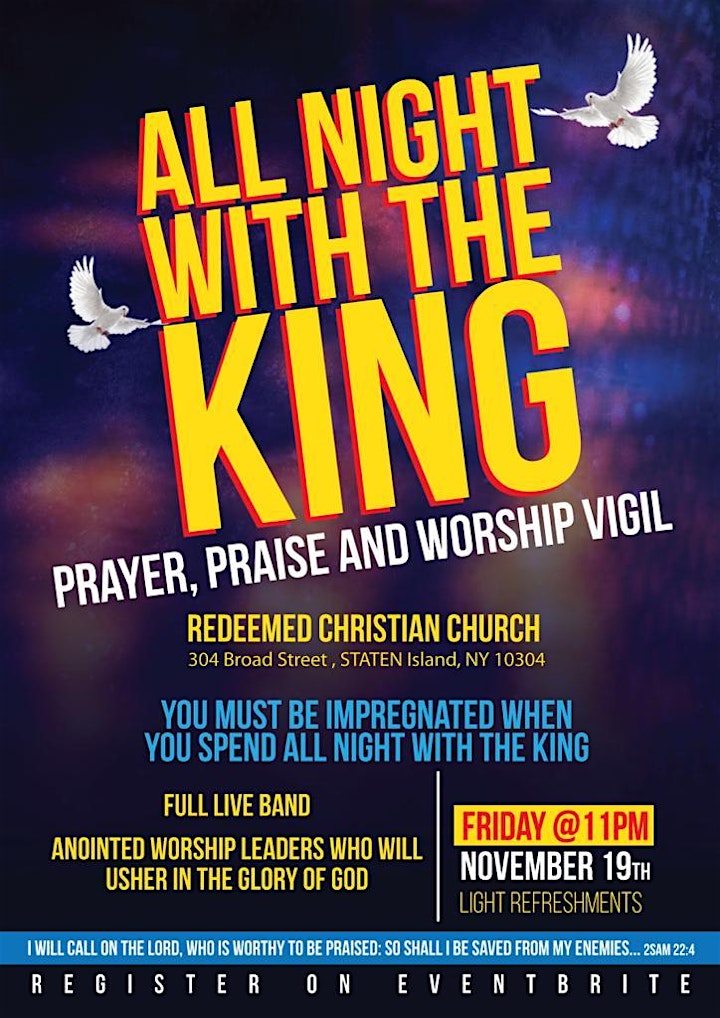 Organizer of ALL NIGHT WITH THE KING (Prayer,Praise,Worship Vigil)Full live Band.