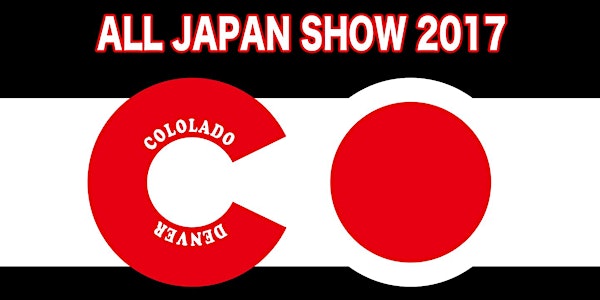 When and where
Location
Artwork Network Gallery & Event Center 878 Santa Fe Drive Denver, CO 80204
Description
The first All Japan Show took place two years ago in Shibuya, Tokyo in 2015 and now we are excited to bring the next edition to the US. This show represents a team of Japan borosilicate glass artists that have worked together all across Japan and the US together, forging a new identity and culture of Japanese glass art.
There will be a wide variety of solo work as well as collaborations between the Japanese and American artists.
The All Japan Show 2017 is also proud to be exhibiting the Go Round – USA x Japan Marble Session. It is a body of work that was created in Japan earlier this year by Daisuke Saito (DISK), Junichi Kojima (Rose Roads), Takao Miyake, Yoshinori Kondo, Gateson Recko, John Kobuki, Josh Sable, and Tim Keyzers. It involved a road trip starting in Tokyo and making a visit to each of the Japanese artists' studios, before ending up at Studio Morio in Otsu for 2 weeks of intense collaboration.
The entire body of work will be on display and made available for the first time at the All Japan Show 2017, with almost all the artists in attendance.
Tickets may not be available to purchase at the door of the event.