Description
Let the Madness consume you for a night.
WE ARE OPEN TO ALL ADULTS 18+
Early Bird tickets $15
PERFORMING LIVE AT ALL IS MADNESS
DJ STELLAR
soundcloud.com/djstellar

AraabMuzik
instagram.com/araabmuzik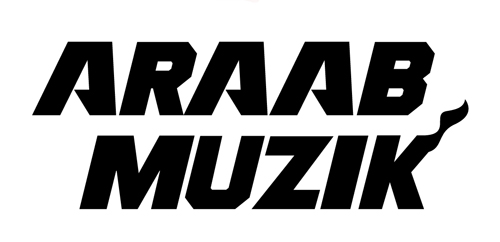 Arius
instagram.com/Ariusofficial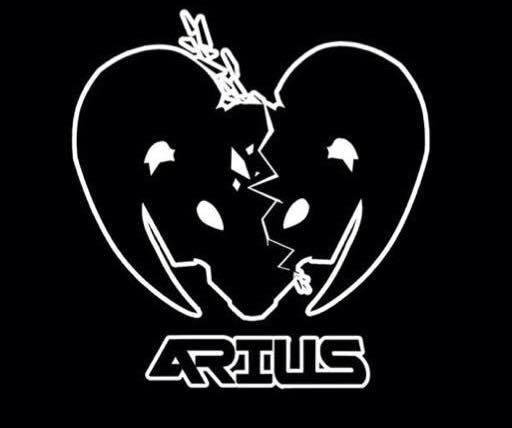 All ticket Sales are final, no refunds or exchanges will be offered.
Line up subject to change without notice
All IS MADNESS - where music, lights, and YOU come together for an expierence we will all remeber.
What to Bring With You
Your ticket
Photo ID (see below)
Festive yet comfortable clothing and shoes
Smiles and good vibes!
Acceptable Items
Small bags, single-compartment backpacks, plush backpacks, purses (maximum 12"x12")
Refillable water bottles—must be empty upon entry
Hydration packs with no more than two main compartments and one smaller compartment—must be empty upon entry
Cell phones and portable chargers/external batteries
Fanny packs
Sunglasses & hats
Lighters and medical cannabis ( must have Prop 215 wristband )
E-cigs/vapes (refillable liquid chambers OK, must be empty upon arrival)
Physician-prescribed medication that is not expired (must show physician's prescription and consult with a safety officer upon entry)
Earplugs
Sealed lip balm & gloss
Powder makeup
Glowsticks & glowing/illuminated costumes or jewelry
Sealed packs of gum
Flags/banners or handmade signs (no corporate/company-branded and no hard flagpoles)
Festival totems or decorated pool noodles (see below)
Non-professional flash/still cameras, handheld video devices under 6" (Sony Action Cam, GoPro, etc.), and GoPro extendable poles
Prohibited Items
Illegal substances
Drugs or drug paraphernalia
Massagers
Laser pointers and air horns
Pacifiers, dust masks or gas masks
Eye drops (available inside festival at the general store)
Over-the-counter medication (available inside festival at general store or from a first aid station)
Glass, cans, cups or coolers
Outside food or beverages (including alcohol and candy)
Markers, pens or spray paint
Large chains or spiked jewelry
Weapons of any kind (includes pocket knives, pepper spray, fireworks, etc.)
Stickers, flyers
Balls or Frisbees
Tents, large umbrellas, chairs or blankets
Bota bags
Large purses, bags or backpacks (over 12″×12″)
Stuffed animals or dolls
Professional photo, video, or audio recording equipment (no detachable lenses, tripods, big zooms or commercial-use rigs)
Pets
NO Re-entry/ins & outs per day
NO Refunds or exchanges
NO Sitting on designated dancefloor areas
NO Moshing, crowd-surfing or stage-diving
NO Unauthorized/unlicensed vendors
NO Unauthorized solicitations, handbills, sampling, giveaways, etc.
NO Tailgating
Acceptable Forms of Identification for Entry
Valid STATE ID or STATE Drivers License
Government issued Passport
Unacceptable Forms of Identification for Entry
NO School ID
NO Consular ID
NO Birth certificate
NO Expired ID of any kind
NO Photocopy of any ID
NO Temporary DMV license
Totem Guidelines
Maximum height is 5ft
Totems must be made from a lightweight material (e.g., foam, PVC / no solid metal).
Decorated pool noodles work great for easy entrance through security.
Inflatables attached to totems must be deflated upon entry.
Any item deemed dangerous will not be allowed.
Totems promoting illegal activity or hate speech will not be permitted. Please keep it PLUR.
Security & Entry
Every attendee (including media) will be searched prior to entry. By purchasing a ticket, you agree to submit to a thorough, TSA-style search, including emptying your pockets and bags, a full pat-down, having all of your items examined, and possibly removing your shoes. Police officers work both inside and outside our events. All narcotics laws are strictly enforced. We reserve the right to refuse entry to anyone.
Zero Tolerance for Drug Use or Possession
The use or possession of any illegal drugs will not be tolerated anywhere inside or outside the venue. Narcotics officers will be working both areas and enforcing all drug-related laws. Do not bring any illegal substances to the event; violators will be prosecuted to the fullest extent of the law. If you are found intoxicated at entry, security will not allow you to enter the venue. Event staff reserves the right to refuse entry to anyone. Be responsible, and make smart choices.
Safety & Medical
ALL is MADNESS is dedicated to providing a safe environment for our Headliners, staff and artists. Public and private security and professional medical staff are present throughout our events. If you need assistance, please look for a medical or information tent, or seek out a peace officer or event staff member
WILL THERE BE MEDICAL STAFF ON HAND IF FOR SOME REASON SOME ONE NEEDS HELP?
There will be 24/7 medical and trained EMT's on site located at the medical tent. In the case of an emergency, please contact the nearest staff member for help. There are medics on-site who are fully equipped to deal with all situations. People bringing medicines to the event should declare them to security at the search and may have them stored in the medical center if required. Please note the location of Exits, Information Points, First Aid Areas and Water Points. Please cooperate with staff, security and police. They are there to help make sure that everyone has a good time. Please drink alcohol responsibly. Stay hydrated by drinking plenty of water.
PROP 215 AREA
The Event will be open to all adults over the age of 18. The Prop215 section of the Event will be available ONLY to prop 215 patients.
To enter the prop 215 section of our event,
You MUST have BOTH
- Valid California State ID or Valid California State Drivers License
- Valid California Prop 215 REC or Valid California State card medical card
We will not accept anyone into the prop 215 area without a Valid California Doctor's Rec or Valid California state card.