Description
Family Fitness and Fun!
Are you looking for a great way to jump start the entire family with fitness goals prior to January? Most people wait until the New Year to begin this journey;but why wait? All in Performance (A.I.P.) is offering an amazing Family, Fitness and Fun event that is all-inclusive for your family as well as the community. A.I.P. will host an exciting workout that consist of a High intensity body weight resistance, Hip Hop Aerobics and flexibility. We have also invited local health/fitness professionals to display and share the their products Regardless of your age or fitness level, we can and will accommodate you.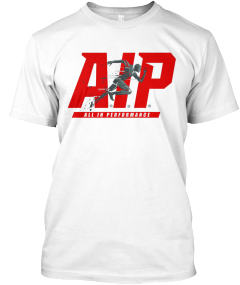 All in Performance Inc Presents........
$21.99
We partnered with Teespring to create some awesome merchandise for this event. Show your support and look good wearing it. Check it out!