Description
How can we work together to become the first major metropolitan city to have a fully functioning system in place ensuring that every Chicago resident has access to the right care, at the right time, in the right place?
Join us for a panel moderated by Steven Collens, CEO of MATTER and a member of the executive council of All in Chicago, to learn what the healthcare innovation community in Chicago is doing to help address this question. Panelists will explore:
What new services and technologies are startups and other innovators testing and building to improve access to care and address the social determinants of health?

Where are there opportunities for startups, healthcare organizations, free clinics, community groups and other stakeholders to work together to ensure that every Chicagoan has the opportunity to be as healthy as possible?

How can Chicagoans from across the city participate in the development of new solutions?
This event, produced by Blue Cross and Blue Shield of Illinois, CommunityHealth and MATTER, is a part of CommunityHealth's All In™ 2019 Event Series. The All In™ campaign is a conversation focused on generating solutions to help all Chicago residents access healthcare.
Agenda
11:30am–12:00pm | Check-in & networking
12:00pm–1:00pm | Panel discussion
---
About the panelists:
Steven Collens is CEO of MATTER, the healthcare technology incubator and innovation center. MATTER opened in February 2015 and nurtures entrepreneurs and innovators building next-generation health IT, medical device, diagnostic and biopharma technologies. MATTER works with 200 healthcare technology ventures and the company partners with 10 hospitals and health systems, five universities and more than 50 industry-leading companies. Steven is also on the executive council of the All In™ Chicago campaign.
Dr. Derek J. Robinson is vice president and chief medical officer for Blue Cross and Blue Shield of Illinois (BCBSIL). In this role, Dr. Robinson provides clinical leadership and strategic oversight to help ensure effective and efficient delivery of quality medical care to more than 8.5 million health plan members. Dr. Robinson, a practicing emergency medicine physician, also serves as the chair of the company's Health Equity Steering Committee, which is responsible for the development and implementation of the company's health equity strategy, including institutionalizing equity across the company's business operations. In his prior role, Dr. Robinson served as vice president, Enterprise Quality and Accreditation at Health Care Service Corporation (HCSC), the nation's largest non-investor owned health insurer, serving more than 15 million members. During his tenure, he was responsible for quality improvement operations for Retail, Medicare Advantage, Managed Medicaid and Federal Employee Program membership.
Ruth Tow is the director of clinical operations at CommunityHealth. In this role, she is charged with the oversight and implementation of clinic operations and programs. Most recently, Ruth lead the organization's efforts to receive their Patient-Centered Medical Home (PCMH) certification from the National Committee for Quality Assurance.
Katie Thiede is a tireless champion for women's health and has dedicated her entire career to serving organizations that exist so that people, especially women, can live their best lives. As Bright Pink's CEO, she leads the organization's strategic growth and programmatic initiatives that empower women to become strong advocates for their breast and ovarian health. In previous roles she has served as Vice President of Development for Planned Parenthood of Illinois, where she more than tripled annual philanthropic revenue to over $12 million in just four years, led the Illinois affiliate to become among the most successful affiliates in the nation, and led several cross-functional organization-wide strategic initiatives. Katie has also served as the executive director of the Chinook Fund in Colorado, where she set the strategic direction of the organization, and previously held leadership roles at the Cystic Fibrosis Foundation, Rape Assistance and Awareness Program and Clean Water Action.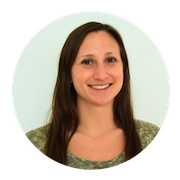 Sylvie Doppelt works with customers through the NowPow implementation process, where she onboards new users and serves as the main point of contact between clients and NowPow's technology and product development teams. She joined NowPow following serving as the manager of strategic initiatives at Maimonides Medical Center in Brooklyn, where she helped conduct and develop the hospital's Community Health Needs Assessment. Prior to working at Maimonides, she was a fellow in the Coro Fellows Program in Public Affairs, a graduate-level leadership training program involving field placements across government, labor, nonprofit and private sector organization in New York City. Sylvie holds a BA from Washington University in St. Louis.