Actions and Detail Panel
All I Want For Christmas - The Ultimate Pitch Event
Tue, December 13, 2016, 6:30 PM – 9:30 PM EST
Description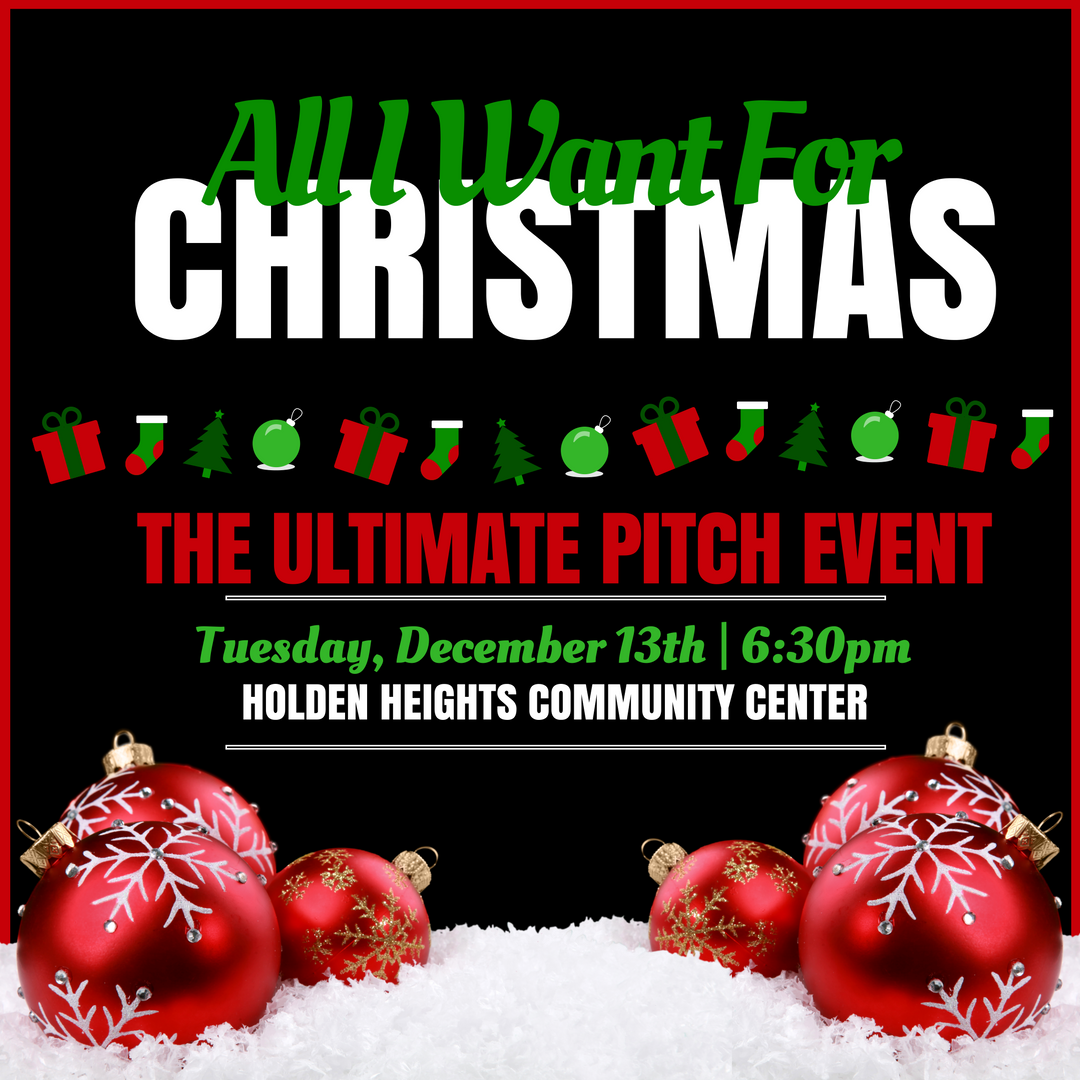 The Affiliate 32805 presents:
All I Want For Christmas - The Ultimate Pitch Event
Get ready to get everything a professional wants for Christmas - Awesome prizes and even better connections!
This evening will be a mix of all the movers & shakers in Orlando, sharing information and pitching their most brilliant ideas to our panel of judges for the chance to win some AMAZING prizes to help them build their idea or organization.
P.S. We are also having 30 minute open mic sessions for anyone who wants to give their elevator speech live at the event for even more prizes!
Interested in entering the contest?
Want to donate a prize to help a deseving young professional build their dream?
Email us today for more details: TheAffiliateEvent@gmail.com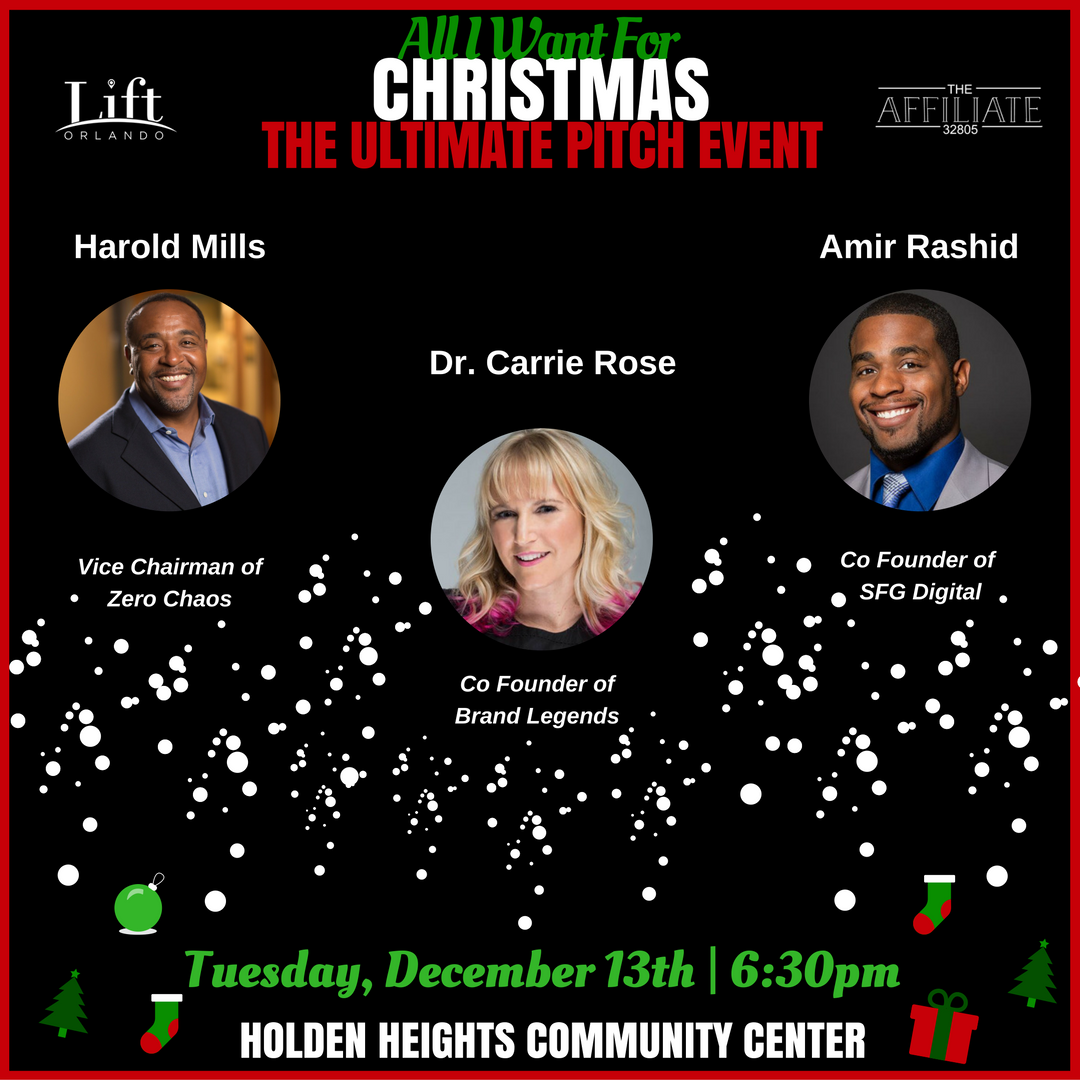 Meet The Ultimate Panel of Judges!
Dr. Carrie Rose - Co - Founder and Partner at Brand Legend Inc and Creation Expert at drcarrierose.com.
Named one of Huffington Posts "50 Must-Follow Women Entrepreneurs in 2017" Dr. Rose works with entrepreneurs, online marketers, and businesses around the country to provide the highest quality of online courses.
Amir Rashid - Co-founder and Digital Consultant at SFG Digital. Amir and his team leverage technology, business and strategy to help small businesses grow. While sitting on the board for one of the largest black owned business directories in Central FL, Amir has worked with companies such as UCF, New York Department of Health, 30 - Day Transformation Team and University of Florida to help build and sustain their digital marketing infrastructure
Harold Mills - Vice Chairman and former CEO of Orlando-based ZeroChaos one of Central Florida's largest workforce solutions firms. Recognized by experts as one of the great innovators in the industry, Mills and ZeroChaos are attributed with transforming the way Fortune 5000 companies acquire and manage their outside labor. Mr. Mills serves on several regional boards including the Florida Hospital for Children, the Florida Minority Business Opportunity Council, Boy Scouts of America, Fifth Third Bank and Lift Orlando
This Amazing Panel of Judges is excited to see whose got what it takes to hit the stage and pitch themselves and their ideas.