Description
Tickets are $15 online through eventbrite and $25 at the door.
Expect the unexpected as the Cannabis Society in partnership with Smith, Costello & Crawford Public Policy Law Group provides a deep dive into the Massachusetts Cannabis Control Commission's recently released draft adult use regulations.
What do these regulations mean for Massachusetts and its expanding cannabis industry? What do they mean for me?
These and many other questions will be answered by Cannabis Society President Michael Latulippe and Jay Youmans, a primary author of the Commonwealth's medical use of marijuana regulations and Principal of Smith, Costello & Crawford.
This event will cover the Commission's new draft regulations including new license types, security requirements, priority applications, delivery, social consumption and much more. If you're interested in understanding what the new draft regulations contain this is not going to be the event to miss.
With the last chance to provide public comment to the Cannabis Control Commission being February 15th, All Good Things was developed to give the community the tools to understand the proposed regulations and provide relevant feedback to the Commissioners before the regulations are finalized.
Cannabis Society's event partner for this event is Smith Costello & Crawford, Massachusetts' premier cannabis policy firm.
The food and beverage sponsor for this event is Revolutionary Clinics a brand new medical cannabis dispensary open in Somerville.
If you're interested in sponsoring the event as well contact core@cansociety.com for more information.
Food & Beverages will be provided including our group's favorite beverage sparkling fruit San Pellegrino.
This page is for those who are not members of the Cannabis Society of Massachusetts. Approved members of the Cannabis Society get free access to this event and should RSVP on the link sent to their email. If you would like to become a member please fill out a membership form here: http://cansociety.com/membership/
Tentative Agenda
6:00PM - 6:30PM Networking & Refreshments
6:30PM - 7:15PM Jay Youmans Presentation & Discussion with Michael Latulippe
7:15PM - 7:45PM Audience Q&A with Jay Youmans
7:45PM - 8:00PM Networking & Wrap Up
About Jay Youmans, Principal at Smith Costello & Crawford
Jay Youmans is Principal of Smith, Costello & Crawford Public Policy Law Group, Massachusetts' premier cannabis policy firm, representing clients in both the medical and adult use industries. Serving two administrations, Jay has a long history advancing public policy in Massachusetts, serving most recently as Senior Advisor to the Commissioner of Public Health. Jay was a leading advocate for the successful passage of Chapter 55 of the Acts of 2017, An Act to Ensure Safe Access to Marijuana, served as a staff lead of the Massachusetts Department of Public Health's (DPH) reform and relaunch of the Commonwealth's Medical Use of Marijuana Program in 2015, and was a primary architect of DPH's medical use of marijuana regulation in 2013. As a senior DPH management team member overseeing more than 3,500 employees, 100 programs, and $1 billion in state and federal appropriations, Jay has an extensive background in public health and healthcare policy, serving as a primary author of the Baker-Polito Administration's prescription drug misuse educational core competencies and primary author of the Administration's Determination of Need (DoN) reform. Jay was recognized by the Governor for outstanding public service performance in 2014.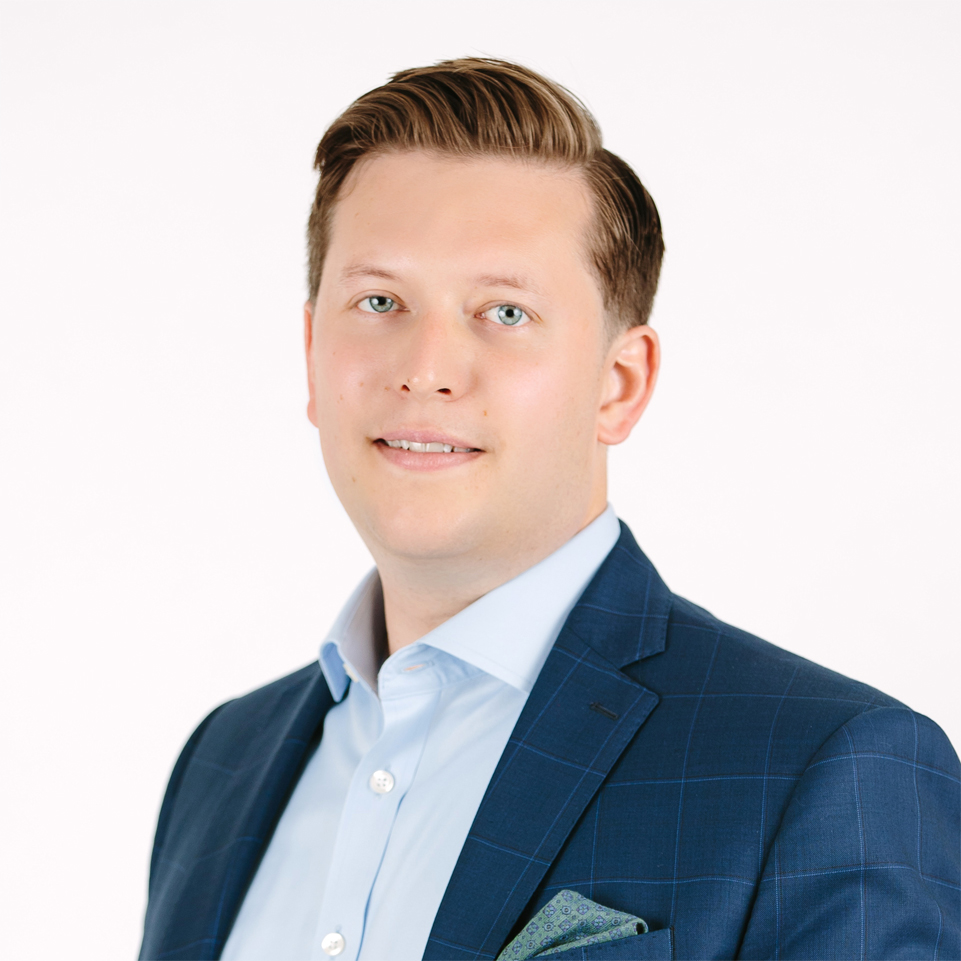 About the Moderator Michael Latulippe, President of Cannabis Society
Michael Latulippe is a public speaker, strategist, and connector of people and ideas through his work at the Massachusetts Patient Advocacy Alliance and the Cannabis Society. Education is one of his passions as well as developing strategy for media and public policy while engaging in non-profit fundraising, outreach, writing, and community leadership. Michael currently sits as the registered patient advisor to the Massachusetts Cannabis Control Commission and also developed the framework for social consumption recommended by the Cannabis Advisory Board Industry Subcommittee. Subscribe to Michael's Stash: http://michaellatulippe.com/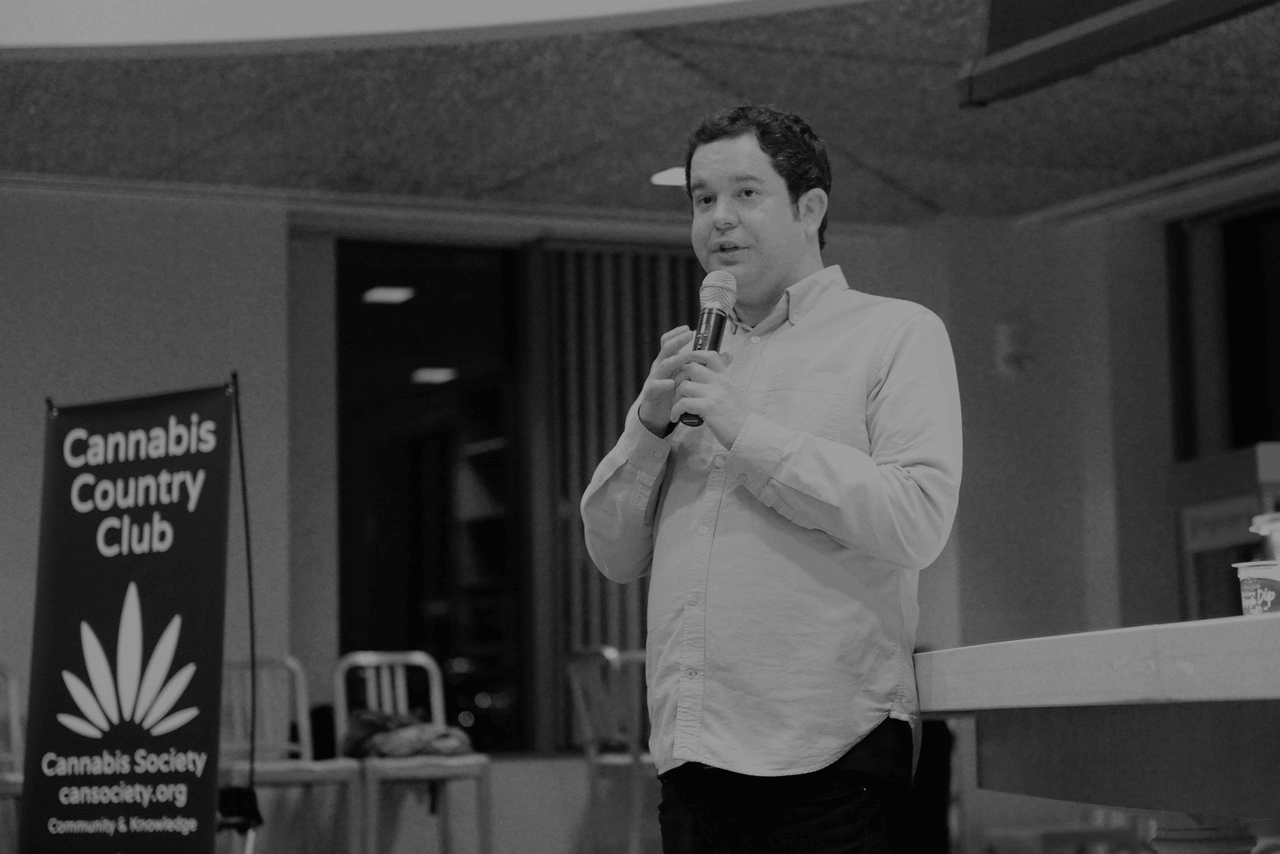 About Smith Costello & Crawford Public Policy Law Group
Smith, Costello & Crawford is Massachusetts' premier cannabis policy firm, representing clients in both the medical and adult use cannabis industries. Offering a comprehensive array of services from regulatory and legislative lobbying to business consulting and legal services, Smith, Costello & Crawford supports clients in navigating the complex siting, application, and regulatory processes. With over 15 years of experience on the front lines of Massachusetts cannabis policy and extensive experience across all levels of government service, Smith Costello & Crawford brings together the right players at the right time to help clients communicate with decision makers. - www.publicpolicylaw.com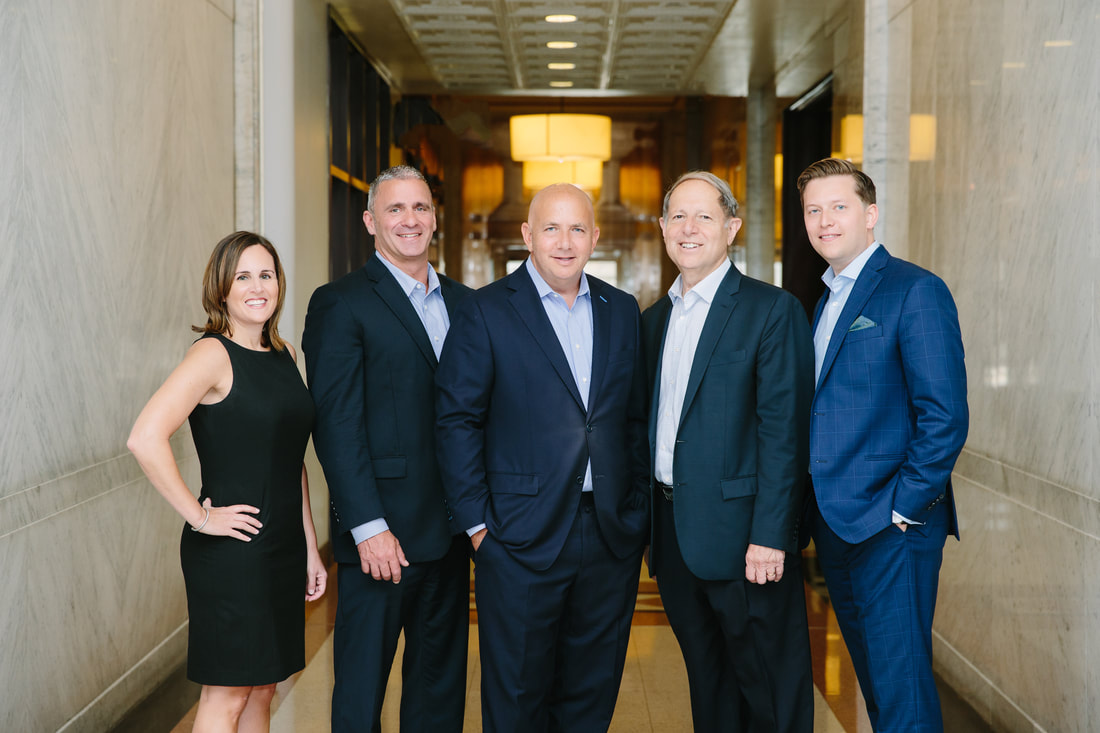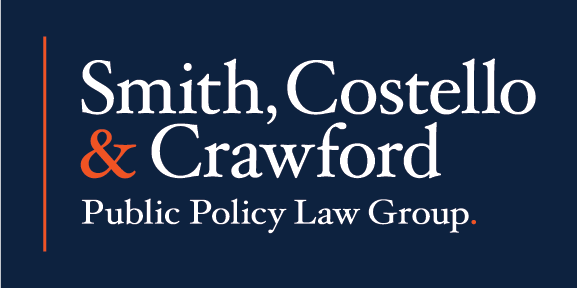 About Revolutionary Clinics
Above all, we are patient focused. We take great care in not only serving our patients, but also in sourcing the highest quality medical marijuana available. We partner with only the most reputable leaders in the medical marijuana industry to ensure the products we carry are safe and effective. Our Revolutionary Team is comprised of passionate and knowledgeable people from all walks of life, including alternative medicine, technology, horticulture, law enforcement, and education, who are committed to supporting you and your wellness.
Each time you visit a Revolutionary Clinics Dispensary, you'll work directly with a Patient Consultant who is here to assist you in defining and establishing an effective treatment program specifically designed for your needs. Welcome to the revolution. - www.revolutionaryclinics.org



About Cannabis Society
We are a membership based non-profit social club dedicated to creating sophisticated cannabis experiences. Expect the unexpected at marijuana events by Cannabis Society. http://cansociety.com/
About the Cannabis in Motion Event Series
Cannabis in Motion is our new event series designed to educate and inspire the development of the new cannabis industry. Rockstar speakers will combine with unparalleled networking opportunities to make for incredible content only the Cannabis Society could create.


Video and Audio Recording of Cannabis in Motion events is Strictly Prohibited
Because we are providing recorded content as a benefit to our members and are also charging for non-members to view the content online following the event, the video or audio recording of Cannabis in Motion events is not allowed for any reason. Audio or video recording of Cannabis in Motion events is grounds for immediate expulsion from the group as a member or non-member. Limited photography for sharing online is permitted during events. Please no flash photography as well.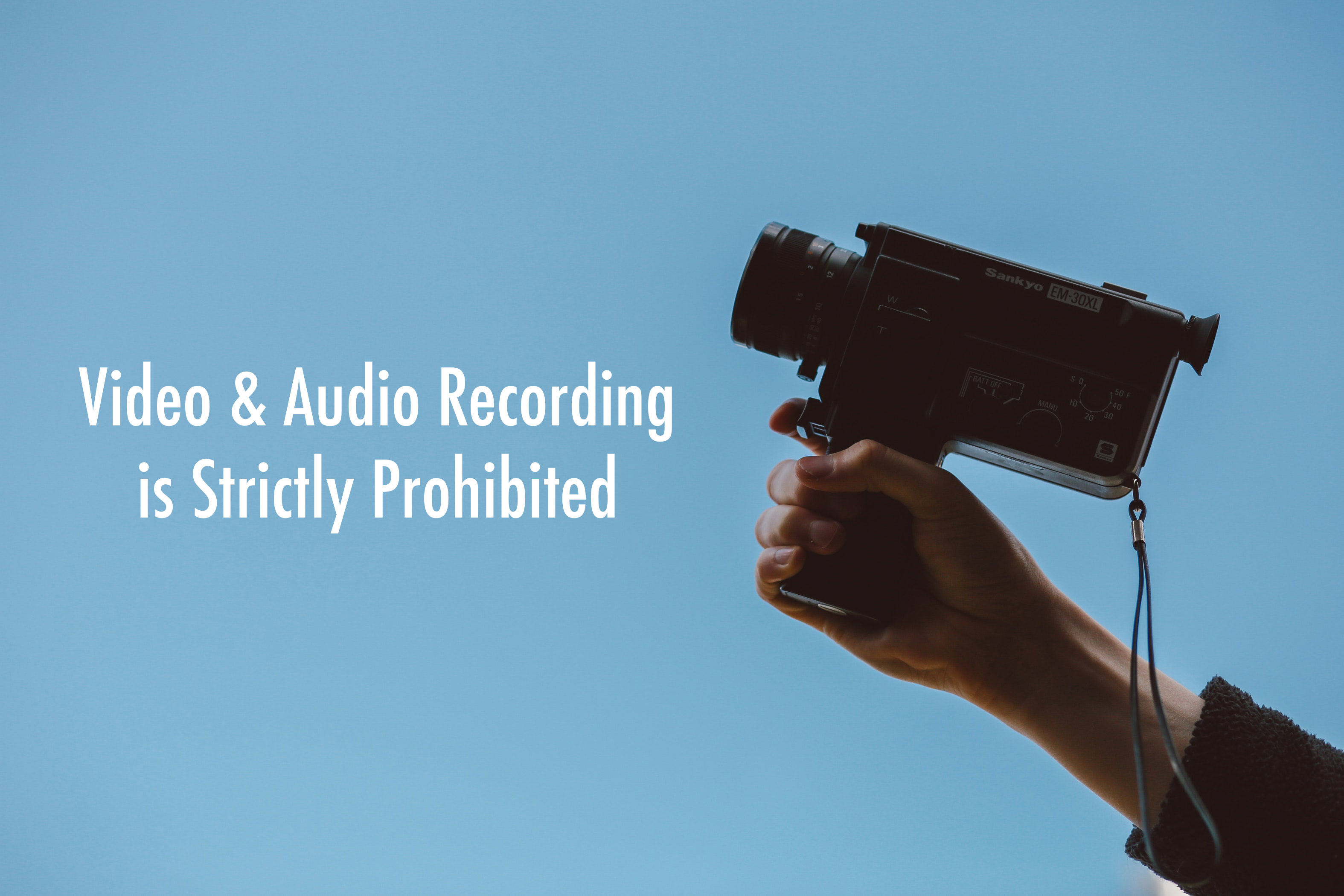 Instagram / Twitter / Facebook Tips
One of the best ways to share our events is to use common hashtags when tweeting, facebooking, or instagramming about the event. Don't forget to take photos and share them with everyone using the hashtags below. #CanSociety #DontDabAlone #CannabisinMotion

This is a Non-Consumption Event...
No cannabis will be permitted during this event. This is a professional event and we want everyone to be in the right mindset to make lasting connections. Bring your business card or a way for individuals who attend to get back in touch with you so the connections last.

Email List Disclaimer
If you RSVP for a Cannabis Society event we add you to our mailing list announcing future events and promotions from our organization. By attending a Cannabis Society event you give us permission to add your email contact information to our mailing list for future contact. For any questions related to our mailing list policy and user privacy please email core@cansociety.com.

Legal Disclaimer
Views or opinions expressed by speakers or sponsors at our local Cannabis Society community events do not necessarily express the opinion or views of the Cannabis Society organization and we do not take responsibility for the views expressed or the actions of speakers or sponsors at our local events. The Cannabis Society does not distribute cannabis.

The Cannabis Society is Growing
Our group has grown by leaps and bounds these past few years and we are proud to announce that the Cannabis Society is going to continue to grow and develop our ecosystem with groundbreaking events centering around medical cannabis, technology, art, and science. We couldn't do it without our members and we want to thank you for being apart of this growing organization.