Description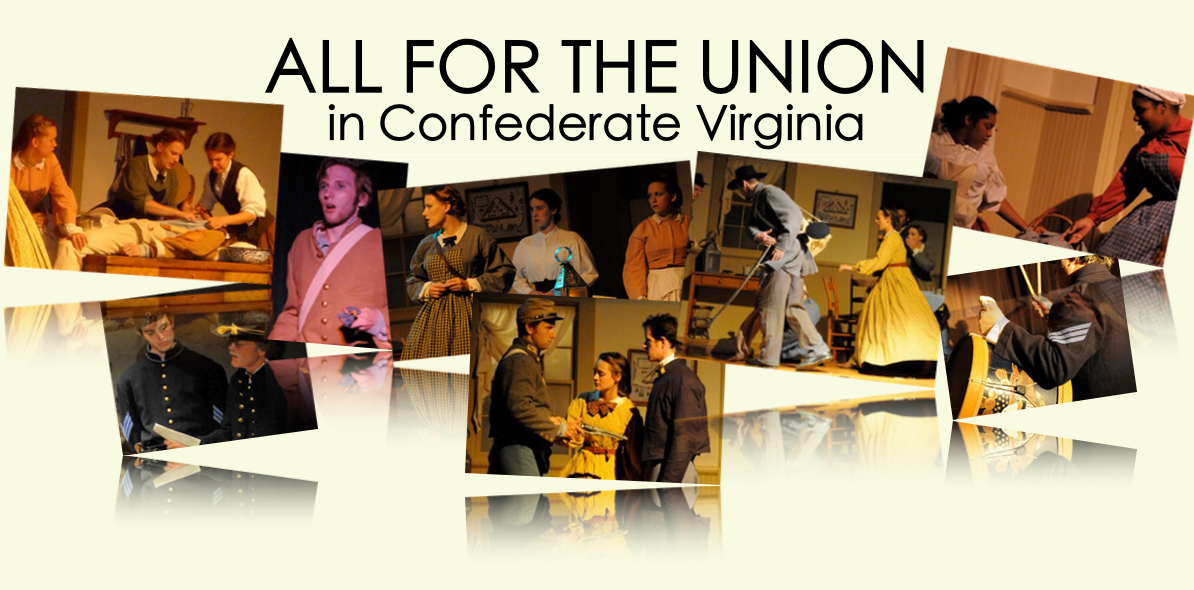 The only play based on true and little-known Loudoun Civil War history appears this summer at THE CAPITAL FRINGE FESTIVAL in Washington, D.C. and HISTORIC ALDIE MILL, 2 miles east of Middleburg, VA. Written by prize-winning playwright and award-winning historian M.B. McMath, ALL FOR THE UNION is directed by Jenna Powell with a group of veteran performers.

Virginia's first female editors, Lida and Lizzie Dutton and Sarah Steer, are pro-Union women determined to do more than just survive life in war-town Loudoun County. Their story, the work of Union spies, escape routes in Confederate Virginia, the life of a Loudoun slave woman - all this and more are woven together to challenge pre-conceptions and leave you to wonder what you would do if you were there.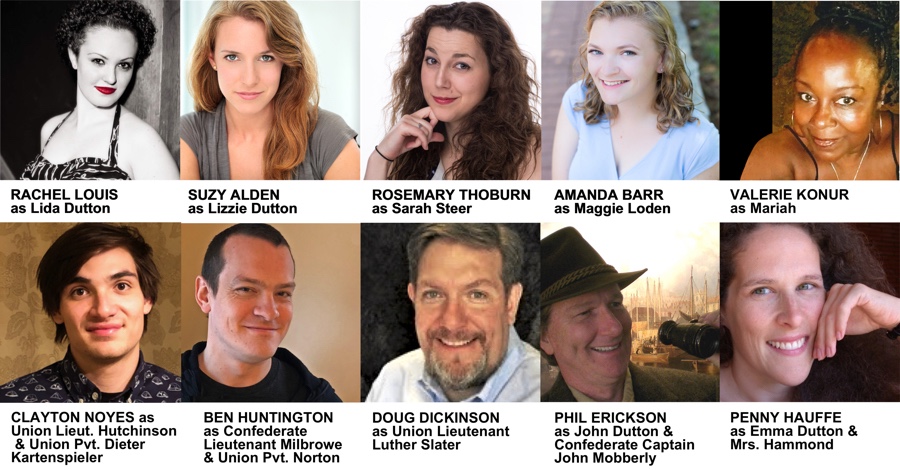 With unshakable hope and ironclad humor, Lida, Lizzie and Sarah deal with battles and skirmishes, Confederate foragers and a Union Burning Raid. They also have the wherewithal to publish 8 editions of The Waterford News - a newspaper to boost the morale of Union soldiers and raise funds for Soldiers Aid. Printed and distributed across the river in Maryland, the paper includes dry editorials on the war effort, news on the difficulties of daily life, patriotic poems and a joke column. Their "little paper" brings happy attention from President Lincoln and bitter reprisals by local Confederates.


McMath wrote ALL FOR THE UNION to draw attention to this little-known women's history and the challenges faced by pro-Union people living in Confederate Virginia... but also to let audiences wonder if they'd do the same given their circumstances. McMath's other works include original plays and adaptations, documentaries, books for musicals, and the concept and libretto for NORTON: A Civil War Opera. Her contemporary play, Case 22, appeared at the 2010 Capital Fringe Festival where it received critical acclaim.

RUN RABBIT RUN THEATRE CREW

Director JENNA POWELL

Costumes YNEZ NEVAREZ

Light Designer IAN DICKINSON

Sound Designer SELAH KONUR
Producer MEREDITH BEAN MCMATH

Production Company RUN RABBIT RUN THEATRE


---
TWO VENUES
1. THE CAPITAL FRINGE FESTIVAL
Washington, D.C.

July 14, 16, 20, 25 & 26


Capital Fringe

Tickets AVAILABLE NOW: CLICK HERE


This production is presented as a part of the 2019 Capital Fringe Festival, a program of the Washington, D.C. non-profit Capital Fringe.


2. HISTORIC ALDIE MILL
Aldie, VA (Loudoun County - 2 miles east of Middleburg, VA)

August 2,3, 4 & 9, 10 & 11

ALDIE MILL Tickets

on sale

HERE - CLICK ON DESIRED DATE ABOVE

.

ALL SEATS GENERAL ADMISSION - Only 40 seats available per show

PRE-SALE TICKETS: $25 / AT THE DOOR: $30 - prices include fees