Description
The All for All Summit will convene mid-career to executive-level professionals in the Pittsburgh area who want a deeper understanding of the economic and community impact that comes from immigrant inclusion.
The day-long, interactive gathering will bring together expertise from diverse sectors to identify creative and overlapping approaches to addressing challenges and opportunities in effectively engaging our region's growing immigrant population. Attendees will walk away able to identify how to play a more active role in immigrant integration, whether it's in the workplace or community.
You should attend the All for All Summit if you:
Do not currently work with immigrants on a daily basis.

Want an introduction to our region's immigrant communities and to dig in on immigrant inclusion from multiple angles -- from economic development, to policy, to education.

Are seeking concrete actions to productively engage our region's immigrant population in your work or community involvement.
At the All for All Summit, you will hear from:
Expert practitioners in content areas including: immigration policy, community engagement, and economic development.

Immigrant community members.

National and regional subject matter experts advancing immigrant integration through their day-to-day work.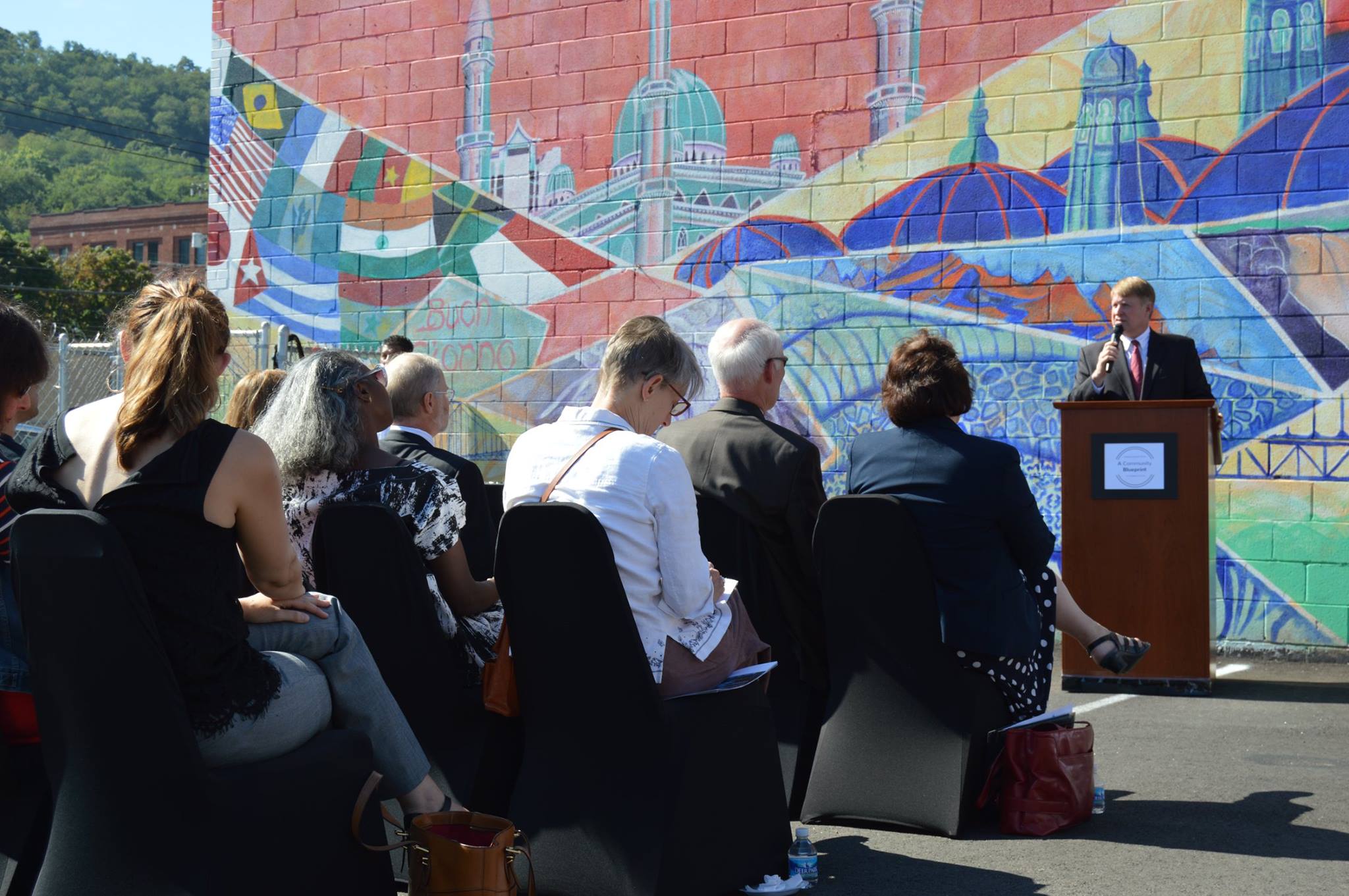 Note: Due to limited space, we ask that no more than 5 individuals from any single organization register for the All for All Summit. Thank you for your understanding!
AGENDA
8:00AM – 8:30AM Registration + Breakfast
8:30AM – 9:30AM Welcome Address + Keynote
9:45AM – 11:15AM Interactive Panels
11:30AM – 12:30PM Lunch + Performance
12:30PM – 1:45PM PechaKucha Plenary
2:00PM – 3:30PM Interactive Panels
3:45PM – 5:00PM Closing Remarks + Keynote
5:00PM – 7:00PM Cocktail Reception + Tapas
All-Day Cultural Exhibit + Performances
PARKING
Safe and convenient parking for Alphabet City is available at the Federal North Garage (1231 Federal Street) located on Federal Street behind the Masonic Building. Click here for more information.

SPONSORSHIP OPPORTUNITIES

Sponsorship opportunities are available for the All for All Summit. To learn more and connect with our team to identify a sponsorship package that fits your brand visibility goals, please contact Betty Cruz, betty@sayhellotochange.com.