Join us for a live pitch event during the 2021 Berlinale Film Festival!
About this event
Join us for a live pitch event and Virtual Market during the 2021 Berlinale Film Festival.
Watch as filmmakers seeking distribution pitch their feature films to an industry panel of international buyers and distributors. Follow along as these directors receive live feedback on their projects and stick around afterwards for an audience Q&A.
The filmmakers presenting their projects are: Cristina Ibarra (The Infiltrators), Iram Parveen Bilal (I'll Meet You There), Kavery Kaul (The Bengali), Khadifa Wong (Uprooted), and Yi Chen (First Vote).
They will receive live feedback from an industry panel including Amanda Trokan (HBO), Elise McCave (Kickstarter), Jackie Sayno (Encore), Nele Willaert (Gaumont), Opal Hope Bennett (DOC NYC), Sarah Lash (Conde Nast), and Sophie von Uslar (Constantin Film). Moderated by Alece Oxendine (Columbia University).
All Eyes on Women is a joint initiative from Film Fatales and Cinemarket to highlight and encourage diverse and positive representation of films directed by women, trans, and/or non binary filmmakers in screen-based media worldwide. Discover more films participating in the Virtual Market throughout the week of March 1st-5th.
The live pitch event will be accessible with auto captions. See you soon!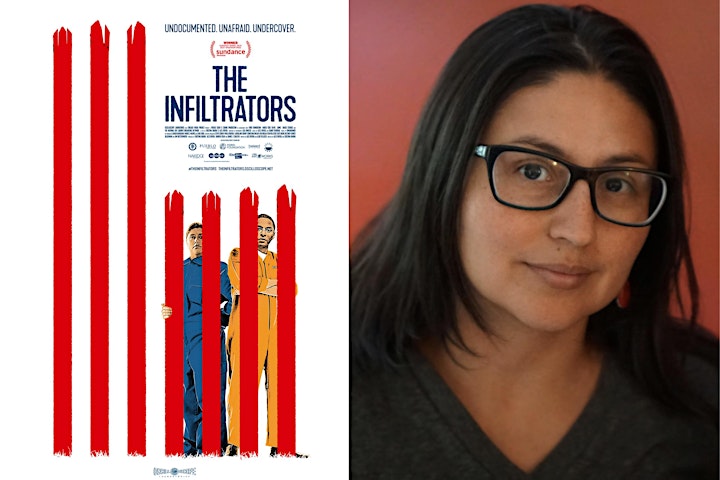 THE INFILTRATORS is a docu-thriller that tells the true story of young immigrants who get arrested by Border Patrol, and put in a shadowy for-profit detention center–on purpose. Marco and Viri are members of the National Immigrant Youth Alliance, a group of radical Dreamers who are on a mission to stop deportations. And the best place to stop deportations, they believe, is in detention. However, when Marco and Viri try to pull off their heist–a kind of 'prison break' in reverse–things don't go according to plan.By weaving together documentary footage of the real infiltrators with scripted re-enactments of the events inside the detention center, THE INFILTRATORS tells this incredible true story in a boundary-crossing new cinematic language. The Hollywood Reporter said of the multiple award-winning film "rather than feeling like homework, watching it is a thrill."
Cristina Ibarra is a Chicana border crosser and a Sundance award-winning independent filmmaker with roots along the Texas/Mexico border. Her new film collaboration, The Infiltrators, a hybrid docu-thriller, received the NEXT Audience and Innovator Awards at the 2019 Sundance Film Festival. The New York Times calls her documentary, Las Marthas, "a striking alternative portrait of border life". It premiered on Independent Lens in 2014 and was awarded the Best US Latino Film by Cinema Tropical. USA Today describes The Last Conquistador, her feature documentary collaboration that premiered on POV in 2008, as "Heroic". Her directorial debut, Dirty Laundry: A Homemade Telenovela, was broadcast on PBS.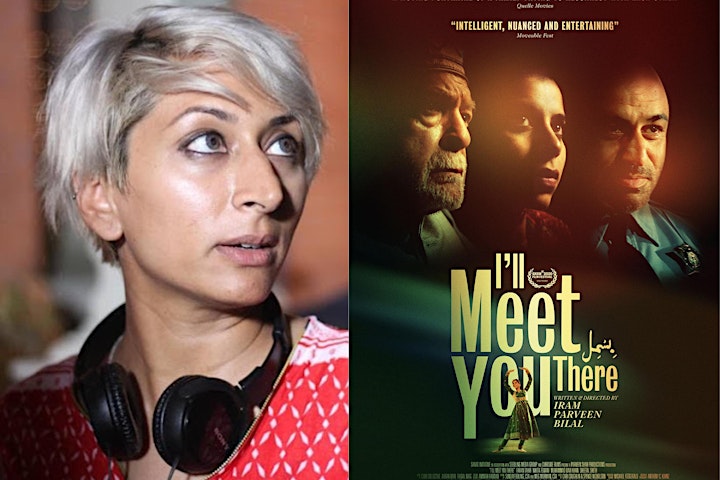 A modern and moving portrait of three generations of a Muslim-American family, I'LL MEET YOU THERE follows Majeed, a Chicago policeman, and his teenage daughter Dua, a gifted ballerina, who are unexpectedly visited by Baba, Majeed's long-estranged father from Pakistan. Majeed is given a career-making opportunity that he can't turn down, but it requires him to use his father's religious devotion to gain access to the local mosque, while Dua, under Baba's guidance, begins to question her passion for dance. The three form a tentative bond of family and cohesion that comes to a head in a surprise bait and switch by the FBI. I'LL MEET YOU THERE defies storytelling conventions and stereotypes in favor of multi-dimensional characters who display their humanity at every turn. Filmmaker Iram Parveen Bilal's thoughtful writing and directing have yielded enlightening performances in a story of family and betrayal that is both unique and universal.
Iram Parveen Bilal is a creator excited to tell thought provoking stories that are socially impactful and envision an inclusive world. Her brand is character-driven, coming of age, moody dramatic stories with an added interest in the thriller space. Raised in Nigeria and Pakistan and having spent a third of her life in three different continents, she is a certified third culture citizen. Being a serial fish out of water, she has a keen eye into characters coping with challenging circumstances. Most recently, she was hired to write a pilot and break series for two seasons of a hip hop dance drama by the producers of Netflix India's DELHI CRIME. Her second feature as a writer/director, I'LL MEET YOU THERE was in competition at SXSW 2020 and was acquired by Abigail Disney's Level Forward. I'LL MEET YOU THERE has opened to the North American market to rave reviews. She is a CAPE, Film Independent & Thomas J. Watson fellow and multiple time Women in Film awardee. Eager to raise while rising and being an engineer in her past, Iram is an active mentor for women in film and tech. She is a member of the Film Fatales and the Alliance of Women directors, advocating for gender parity behind the camera. Bilal has been featured on NPR, BBC, the New York Times, Forbes, Filmmaker Magazine and more. Bilal initiated the Pakistani Oscar committee and is the founder of Pakistan's first professional screenwriting lab (QALAMBAAZ). She believes genuine curiosity is the only antidote to fear. When she isn't telling stories, she is dancing to Bollywood tunes or nerding out with fellow Caltech engineers.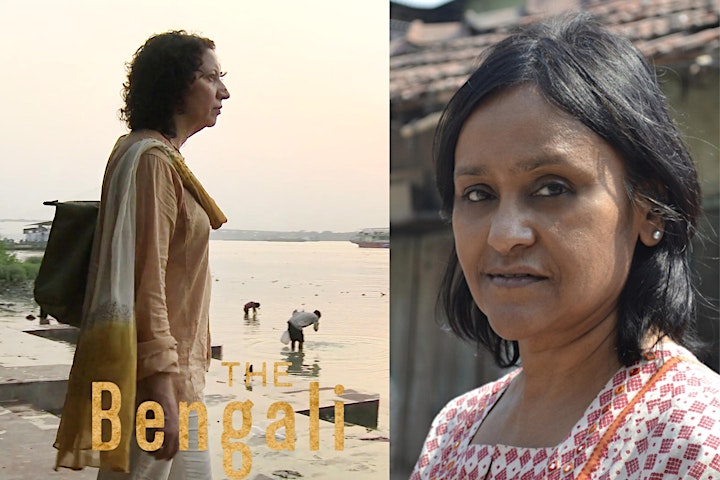 THE BENGALI tells a boldly different story of immigration that takes African-American writer Fatima Shaik across deep divides of culture to India where her grandfather came from and where she searches for the truth in the stories she grew up with. Fatima Shaik embarks upon an unlikely quest when she travels from New Orleans, the city of her birth, to India, home of her grandfather Shaik Mohamed Musa. An African-American writer whose family has lived in Louisiana for four generations, she travels with Kolkata-born filmmaker Kavery Kaul to a part of India where no African-American (or American) has ever gone. Her search for the past is fraught with uncertainty, as she looks for her grandfather's descendants, the land he claimed to own, and the truth behind the stories she grew up with. Her journey is tempered with hope, fear, and surprising encounters with strangers. THE BENGALI reaches across seemingly insurmountable cultural divides to shed light on timely issues and timeless themes. It tells a boldly different story of immigration about the ties between South Asians and African-Americans in the U.S.
Kavery Kaul is an award-winning filmmaker whose character-driven documentaries challenge who "we" are and who tells that story. Through an intimate lens, she crafts stories which boundlessly straddle different worlds. The founder of riverfilms, her films have been featured at DOC NYC, Telluride, London, Rotterdam, and Sydney Festivals; in countries including India, Japan, Burkina Faso, and Italy; at the Kennedy Center (DC), National Museum of Women in the Arts (DC), Metropolitan Museum of Art (NY), Cleveland Museum, and High Museum (Atlanta). Kavery has received a Fulbright and a Logan Fellowship. She has garnered the Best Cultural Film Award (Havana) and a Proclamation of Excellence (NYC). She directed the prestigious Imagen Foundation Best Documentary Short Nominee CUBAN CANVAS, a Margaret Mead Film Festival Selection. Her film BACK WALKING FORWARD was showcased at the Maysles Cinema (NYC) and went on to numerous screenings internationally; LONG WAY FROM HOME was a Film Threat, Time Out, and Booklist Critic's Pick. Her cultural documentaries include the theatrically-released ONE HAND DON'T CLAP; FIRST LOOK presented on PBS-TV by the National Latino Consortium; and WILD AT ART, part of the PBS-TV "Art to Art" series executive produced by Asian Women United. An American born in Kokata, India, in her highly-acclaimed TEDx Talk, she speaks to the power of storytelling as a way to connect people across the divides. She has written for Medium and Women's Media Center News and Features. She is a co-founder of Manavi, the first organization to advocate for South Asian women survivors of domestic violence in the U.S. She also serves on the Board of Directors of the major media access center Manhattan Neighborhood Network.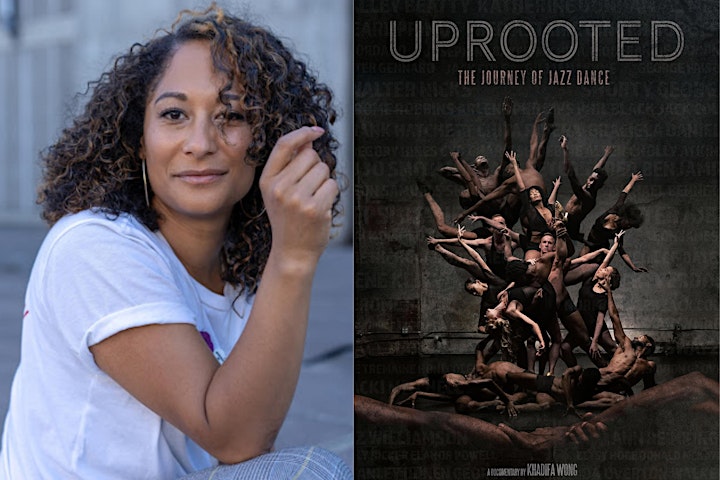 UPROOTED is a feature length Documentary that explores the journey of jazz Dance. Featuring contributions from some of dance's most prolific and respected artists this film aims to start a conversation within the dance community and open up the world to this influential but often overlooked art form. Contributors include: Debbie Allen, Chita Rivera, Mandy Moore, Al Blackstone, Andy Blankenbeuhler, Susan Stroman, Melanie George, Moncell Durden, Saleemah E Knight, Tom Ralabate, Lyndsay Guarino, Wendy Oliver, Bonnie Langford, Arlene Phillips, Jerry Mitchell, Jason Samuels Smith and Thomas DeFrantz. This film is Khadifa's feature length Directorial debut.
Before working in film and theatre as a creative, Khadifa Wong trained at the iconic London Studio Centre in all aspects of dance. After 10 years as a Dancer she moved to New York to further study acting at TVI Actors Studio. Her acting training continued at Identity School of Drama in London. On her return to London, frustrated by the lack of opportunities and abundance of stereotypes for performers of colour, Khadifa realised she could make more of a difference behind the scenes and she formed her production company to help increase inclusion and erase stereotypes. She divides her time working in film, theatre and education. Her credits include films such as Uprooted - The Journey of Jazz Dance, Mondays and The Woman Who Knocked On My Door. Theatre credits include - Black Women Dating White Men, 15 Heroines.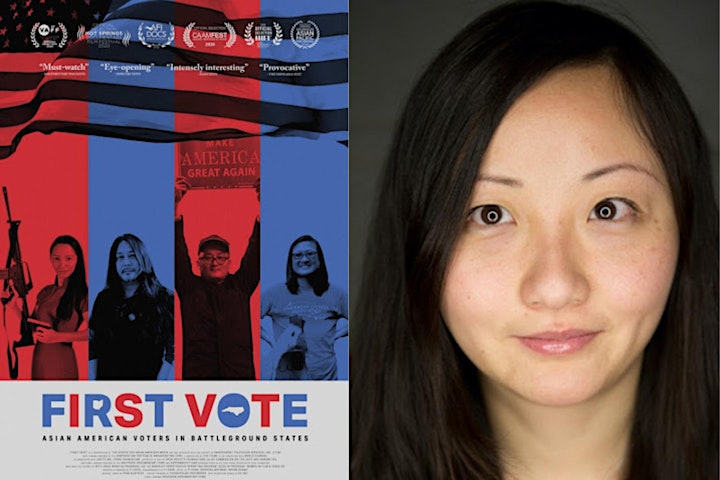 FIRST VOTE is a character-driven vérité documentary about four Chinese Americans' first-time voting and organizing from the 2016 presidential election to the 2018 midterms. In Ohio, after casting his first vote for Trump in 2016, a conservative podcaster mobilizes immigrant voters for the Republican Party. In North Carolina, a progressive journalist confronts the recent rise of "Chinese Americans for Trump" after moving to a battleground state from Beijing. A gun-toting first-time candidate courts Tea Party votes and supports voter ID legislation in the South, where a University of North Carolina anti-racism educator believes the North Carolina General Assembly Republicans proposed vote ID amendment on the 2018 ballot is "making it harder for people to vote." The film crafts an insightful look at the power and diversity of the Asian American electorate, the fastest growing eligible voters in the United States, and explores the intersection of immigration, voting rights and racial justice.
Washington D.C. based documentary filmmaker Yi Chen is a Soros Equality Fellow and DC Arts and Humanities Fellow. Her debut feature First Vote - about Asian American voters in battleground states - is an official selection at the 2020 AFI DOCS, Hot Springs Documentary Film Festival, Hawaii International Film Festival, CAAMFest, LA Asian Pacific Film Festival, Vancouver Asian Film Festival, and more. The film is playing in virtual cinemas followed by national broadcast premiere on WORLD Channel's American ReFramed series in October. It's also currently on a campus and community tour across the US through Good Docs and its Good Talks speaker series. Yi's work has been supported by the Ford Foundation JustFilms, Open Society Foundations, Center for Asian American Media, ITVS, DC Commission on the Arts and Humanities, Kartemquin Films and Southern Documentary Fund. Yi holds an MFA in Film and Media Arts from American University and taught documentary filmmaking at George Mason University.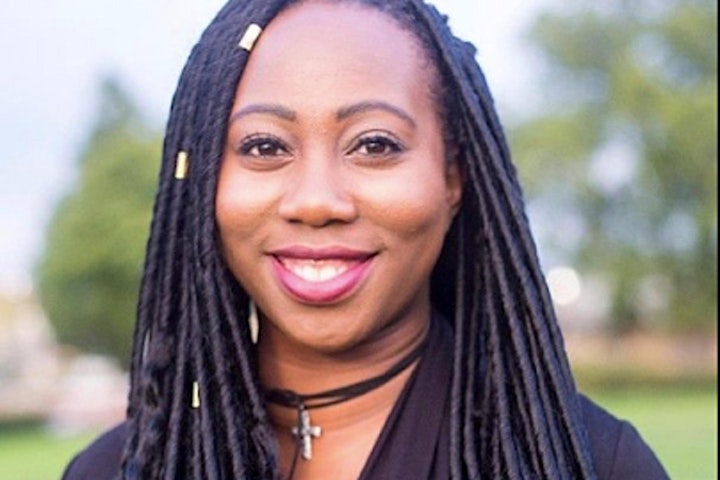 Alece Oxendine has dedicated her career to helping emerging independent filmmakers through her work in marketing, social media, partnerships, and strategy at Film at Lincoln Center, BAMcinématek, Rooftop Films, Athena Film Festival, Fandor, GoDigital, Inc., and Good Deed Entertainment. Her focus is educating filmmakers about digital distribution practices and navigating a difficult, yet rewarding film industry. She currently works in this capacity as the Director of Industry and Festival Outreach at Columbia University's Film Program, where she is an esteemed alumna and serves on the Board of Directors for the Columbia Alumni Association. She is also a proud HBCU graduate of Winston-Salem State University and is committed to serving the Black community through her position on the Black Film Space Board. Alece is originally from Durham, NC and has lived in Los Angeles and San Francisco, and is glad to call New York City home again.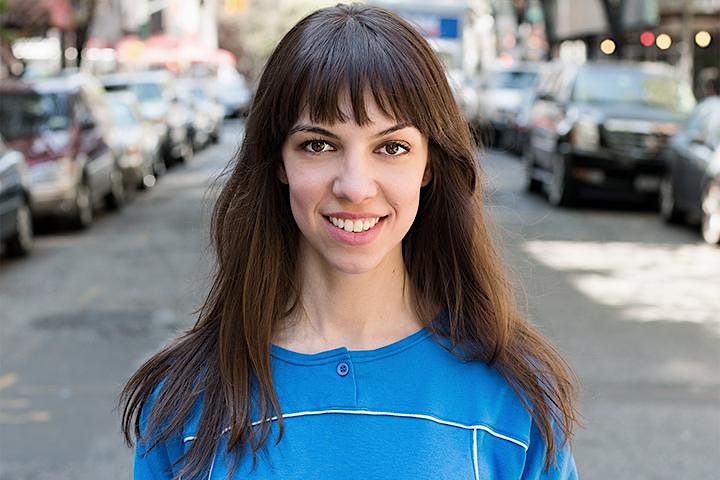 Amanda Trokan is the Director of Content Acquisition at HBO and HBO Max where she evaluates narrative features and shorts for acquisition. Previously, she was Director of Content at Seed&Spark, heading up acquisitions and distribution. Amanda also has experience in film development, program strategy, writing, and festivals, from roles at the Film Society of Lincoln Center, HBO Original Programming, Tribeca Film Festival, and with independent producers. She has served on the Hamptons and Sarasota Film Festival screening committees and holds an MBA in Media & Entertainment.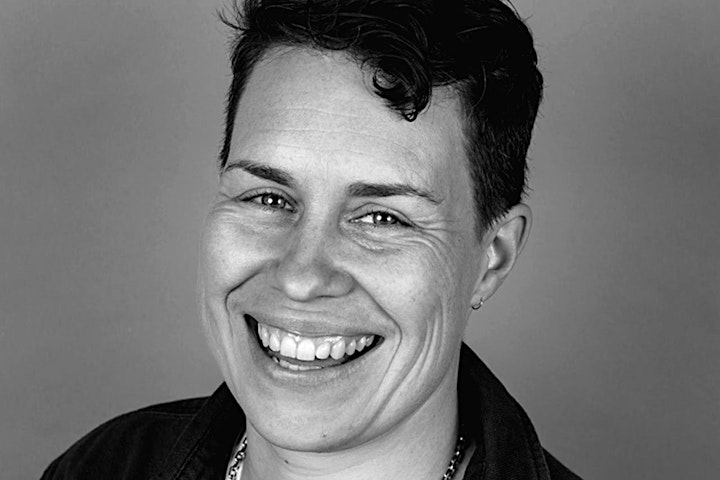 Elise McCave is Senior Director of Film at Kickstarter. She works with filmmakers & organizations worldwide to bring film projects to life and ensure the creative voices on Kickstarter come from all areas of the film industry. With Kickstarter she has mentored, advised or curated more than 500 film projects, including Matthew Cherry's Oscar-winning short Hair Love and Rachel Lears' Knock Down the House. Prior to working at Kickstarter, from 2008-2016 she was Deputy Director of Doc Society (formerly BRITDOC) in London and then in New York, primarily overseeing the Good Pitch program.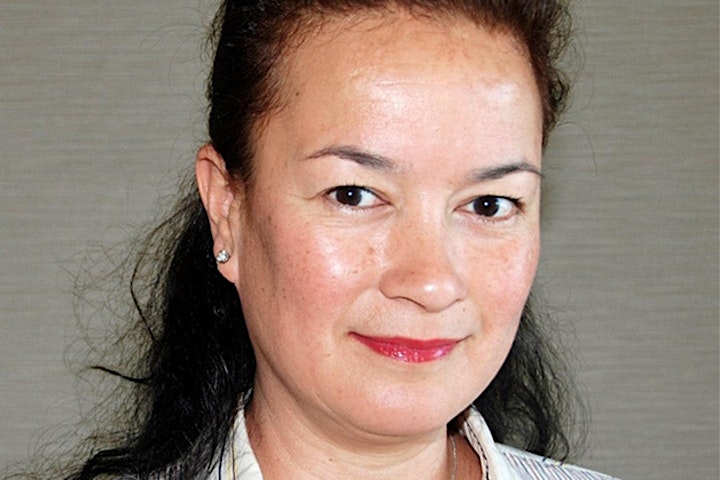 In addition to screening more than 20,000 movies in the last decade, Jackie Sayno Acquisitions Director for Encore Inflight Limited, attends airline conferences and talks to many of Encore's 130 airline clients. She built the network of international distributors for Encore and has purchased more than 3,000 titles in her 10 years at Encore. Jackie attends film markets around the world to bring the best content for Encore's airline clients. Her warm personality and caring nature has made her a favorite with clients and distributors.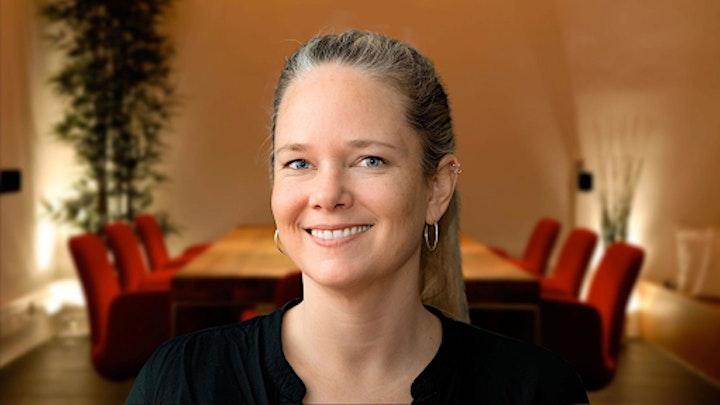 Nele Willaert joined Gaumont in January 2019. After finishing university in 2005, she assisted in developing the "Entertainment Masterclass", a Master Class for the television entertainment industry. In 2006 she started as a Junior Producer at U5 Filmproduktion, working shortly after as Producer. In 2009, Nele joined the ZDF as commissioning editor, creating and producing in particular TV movies and TV Drama Series, additionally coordinating the ZDF time slots Wednesday and Thursday at 8:15 PM starting 2012. With "Tempel" she developed the first Drama Series for ZDFneo. Now at Gaumont, she develops TV movies and Series.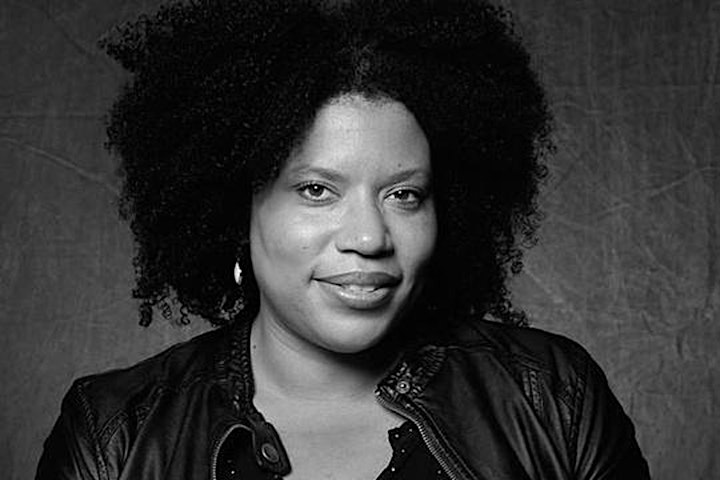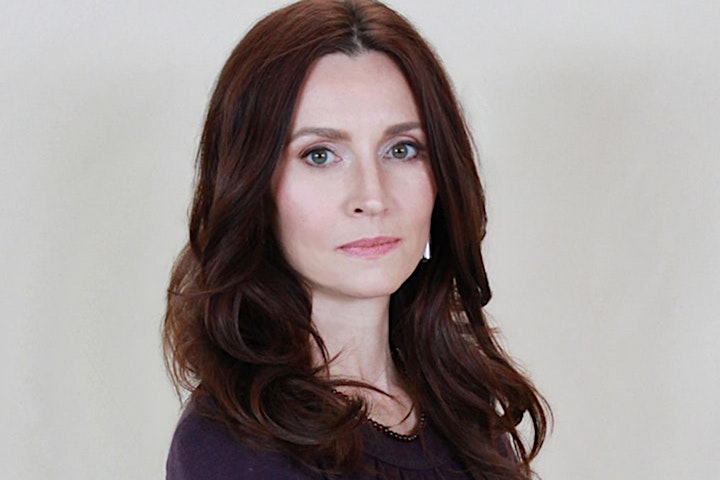 Sarah Lash is the Acquisitions Senior Director of Condé Nast Entertainment (CNE), an award-winning next generation studio and distribution network with entertainment content across film, television, premium digital video, social, and virtual reality. In just six years since inception, CNE achieved profitability for its digital business ahead of schedule, reached TV-like scale for many of its digital videos, and has won Emmy and Critics' Choice Awards, as well as garnered Academy Award and Peabody nominations. Culling from IP across Condé Nast's iconic publishing brands, including Vogue, Vanity Fair, The New Yorker, GQ and WIRED, CNE has produced series for Netflix, Investigation Discovery, Amazon, and more; and currently has feature films with Sony and Fox Searchlight.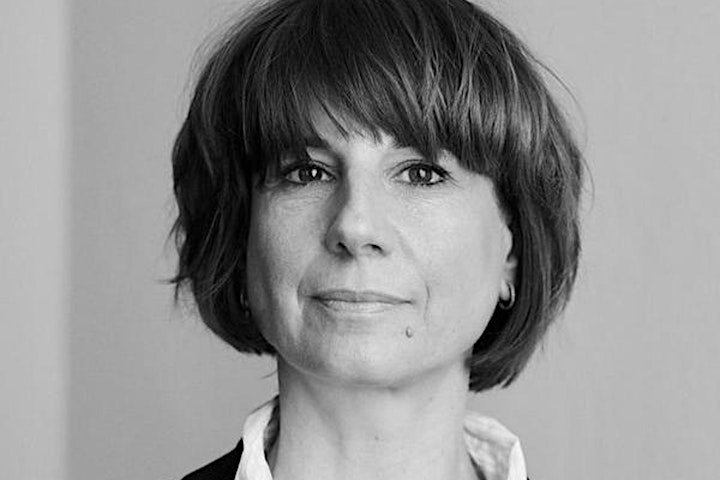 Sophie von Uslar is a producer at Constantin Television. Sophie has been working as a producer for various broadcasters and production companies since 2001 and has been involved in around 40 productions for cinema and TV during this time. Sophie is known among others for Wir Kinder vom Bahnhof Zoo (2021) and Mitten in Deutschland: NSU (2016).
Cinemarket is an online film and TV market for buying and selling rights anytime, anywhere. It's an innovative platform for film professionals, for both buyers (distributors, OTT platforms, broadcasters, festivals and cinemas) and sellers (sales agents, producers and filmmakers). You can buy and sell films and TV content securely on our digital platform. Transactions are performed easily, saving time. The platform is free to join, saving money. Transaction costs are kept to a minimum, saving costs. Get prepared for a new way of doing business in the film and TV industry with Cinemarket.
Film Fatales is a non profit arts organization which advocates for parity in the film industry and supports an inclusive community of over a thousand women, trans, and/or non-binary feature film and television directors worldwide. We raise the visibility of marginalized directors and expand the talent pool for decision makers looking to work with more underrepresented voices.
Film Fatales organizes panel discussions, educational workshops and networking mixers focused on amplifying marginalized voices in film and television. Capacity is limited. Your participation constitutes your consent to being recorded and photographed during the event and to Film Fatales sharing those recordings and photos with the world. Please contact us if you require an accessible accommodation.
Organizer of All Eyes on Women
Film Fatales is a 501(c)3 non profit which advocates for parity in the film industry and supports an inclusive community of over a thousand women and non-binary feature film and television directors nationwide.  Film Fatales raises the visibility of marginalized directors and increases the talent pool for industry organizations, programmers and production companies looking to work with more underrepresented voices. By expanding the landscape of storytelling, Film Fatales continues to bring exciting new films to the screen.