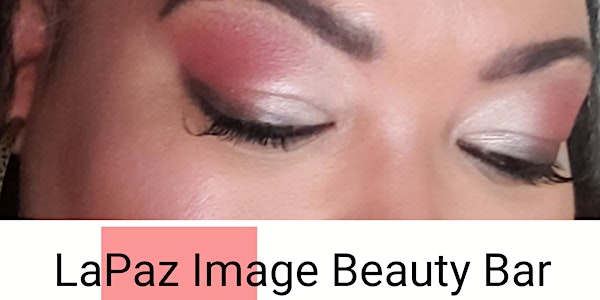 All Eyes Are Beautiful Virtual Makeup Class
You heard the statement "the eyes are the windows to the soul?" This virtual makeup class is going to teach you how to dress those windows.
Refund Policy
Contact the organizer to request a refund.
About this event
"All Eyes Are Beautiful" is dedicated to ladies that may be struggling with "eyeshadow" application. Have you always wanted to know how professional makeup artists get that beautiful grandaunt eye? Are you wondering which brush to use? This class is going to teach you the basics and get you looking stunning each time you dress the windows to your soul (those beautiful eyes).
**Zoom Link Will Be Provided to Paid Clients Within 24hrs. Of Payment**
If you would like to know more about other fabulous classes, make sure you visit https://lapazimageconsultants.com/contact/ and sign-up to our VIP e-mail list.