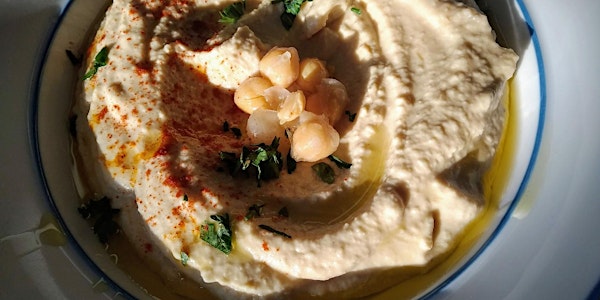 All day Mediterranean breakfast: Hummus, Falafel, Baba Ganoush
Learn useful tips to easily make delicious and authentic: All day Mediterranean Breakfast: Homemade - Humus; Falafel; Baba Ganoush
About this event
Healthy Vegan, Super T.A.S.T.Y  Mediterranean meal - Minimum effort - Maximum flavourFood-hacks: Learn here how to cook chickpeas for maximum colour and flavour.
Home made hummus from scratch. 
Home made falafel from scratch packed with green goodness. Nothing compares! You'll never eat store bought again.
Fast, easy, Baba ganoush. Classic healthy dip/spread
A FULL-ON  Mediterranean hearty meal. Vegan eaters will love it and meat eaters will not believe their tastes buds.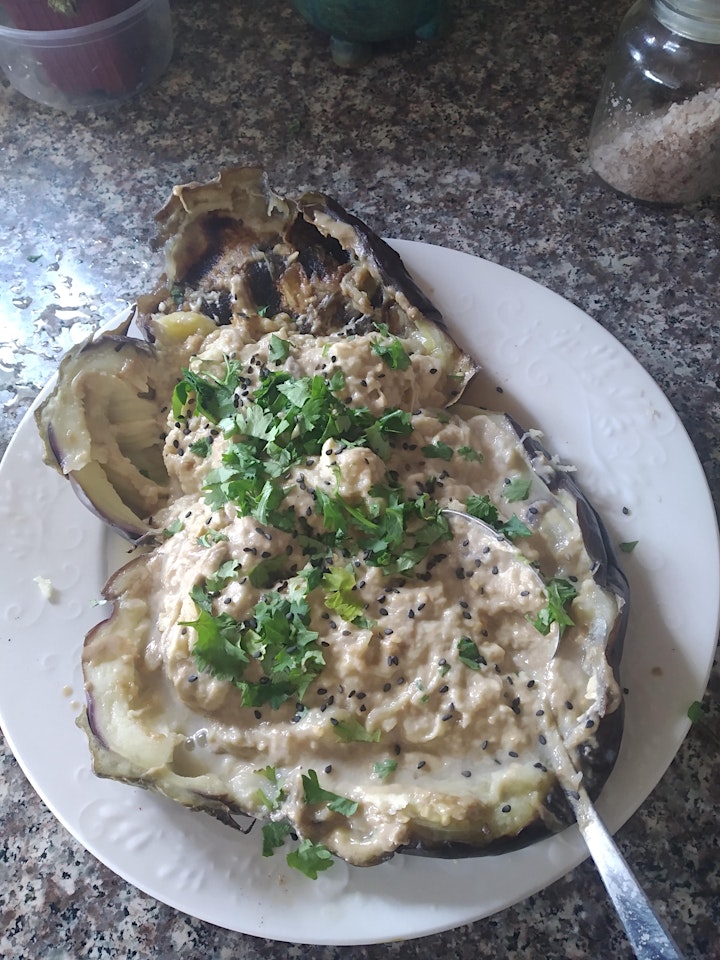 One dish to rule them all: In the middle east the ubiquitous chickpea is prepared in so many ways its mind-blowing! Here we will learn how to make and serve the classic hummus dish, creamy, fresh, totally addictive! Limitless topping options makes this Mediterranean dish an ultimate favourite.  A healthy, hearty meal made effortlessly, that everyone loves.Traditionally accompanied with falafels (recipe from the bedouins - Sinai).   Gloriously green and bursting with fresh herbs.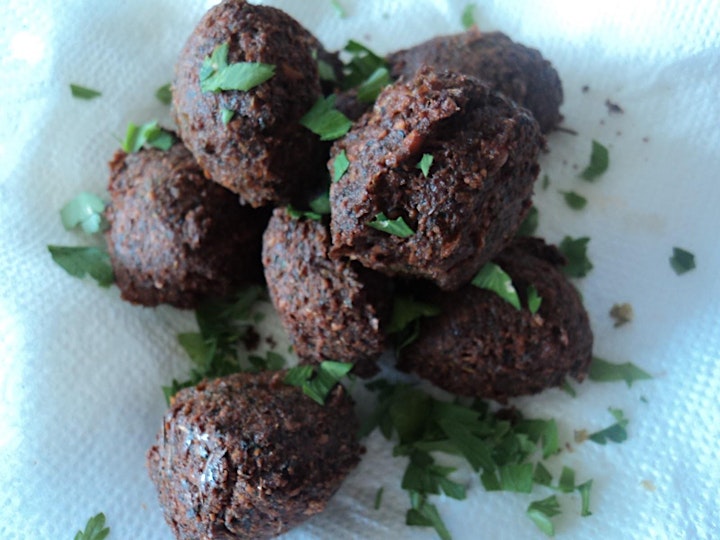 Lastly, unbelievably easy, learn my ingenious no-fuss kitchen tips to make Baba ganoush. This classic Mediterranean dish is a guaranteed hit at any meal time, for vegans, vegetarian, even my meat eater friends adore this feast from the Sun. Perfect! Everyone is happy!Time to hang out after class for questions and answers.
No experience is required!
Group rates and private sessions available. Contact onmybike2@gmail.comJoin me to celebrate family, friends, easy cooking and deliciously easy eating!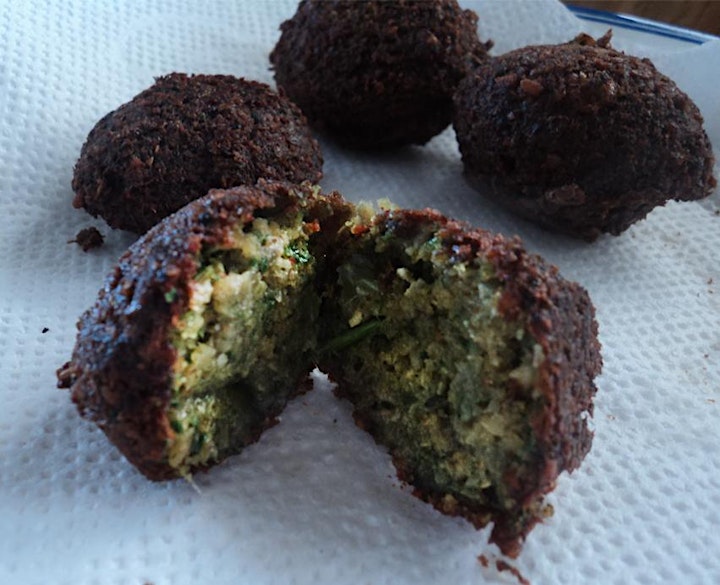 How to join
Register 🥙
After registration and payment an ingredient (shopping) list will be sent out, along with your zoom link to join the class
Be sure to have the zoom app downloaded onto your device.
Preferable payment - Copy paste link to new browser: https://www.paypal.me/2tried2cookfblive/35usd
Be sure to check and enter correct currency and amount.
Check out and follow my recipes: https://www.instagram.com/2tired2cook/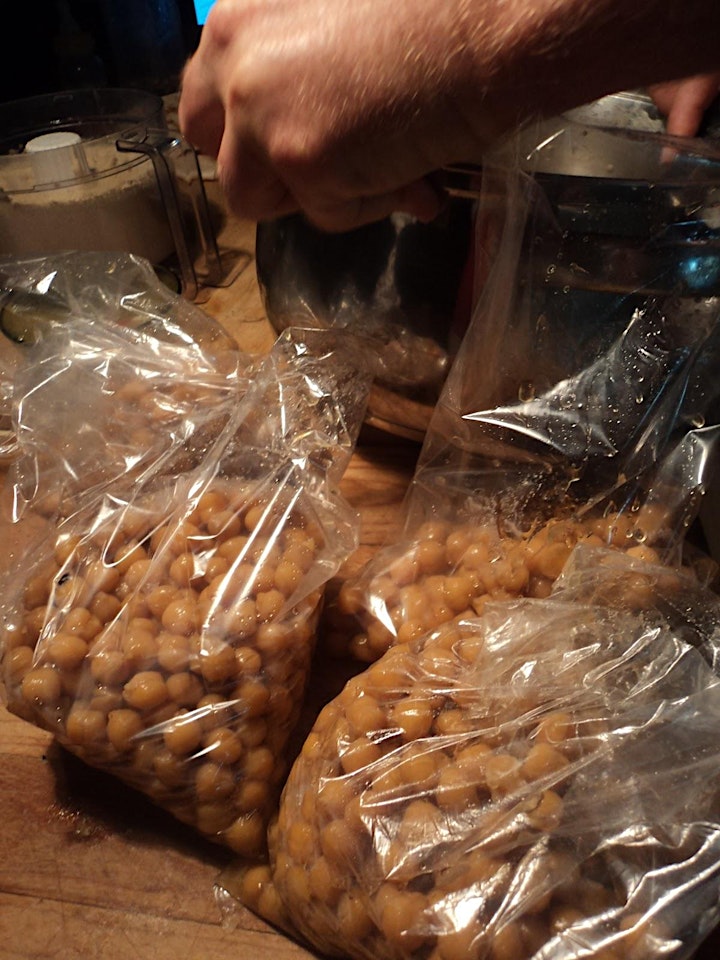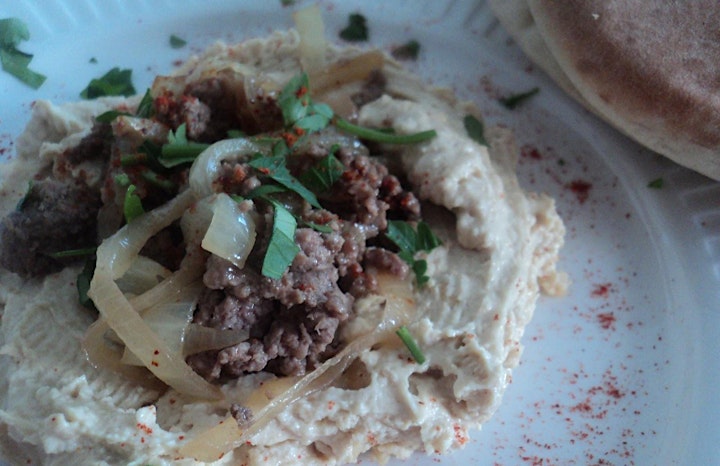 Fresh homemade humus is a just the beginning . It's the base for all possible toppings such spicy ground beef and onions. Favourite for meat eaters.
Join this class and learn how to make this timeless classic . I'll share some deliciously gorgeous toppings perfect for all ages and appetites!
Check out and follow my recipes: https://www.instagram.com/2tired2cook/
https://www.facebook.com/2tired2cook-426350944126047/
Preferable payment - Copy paste link to new browser: https://www.paypal.me/2tried2cookfblive/35usd