Description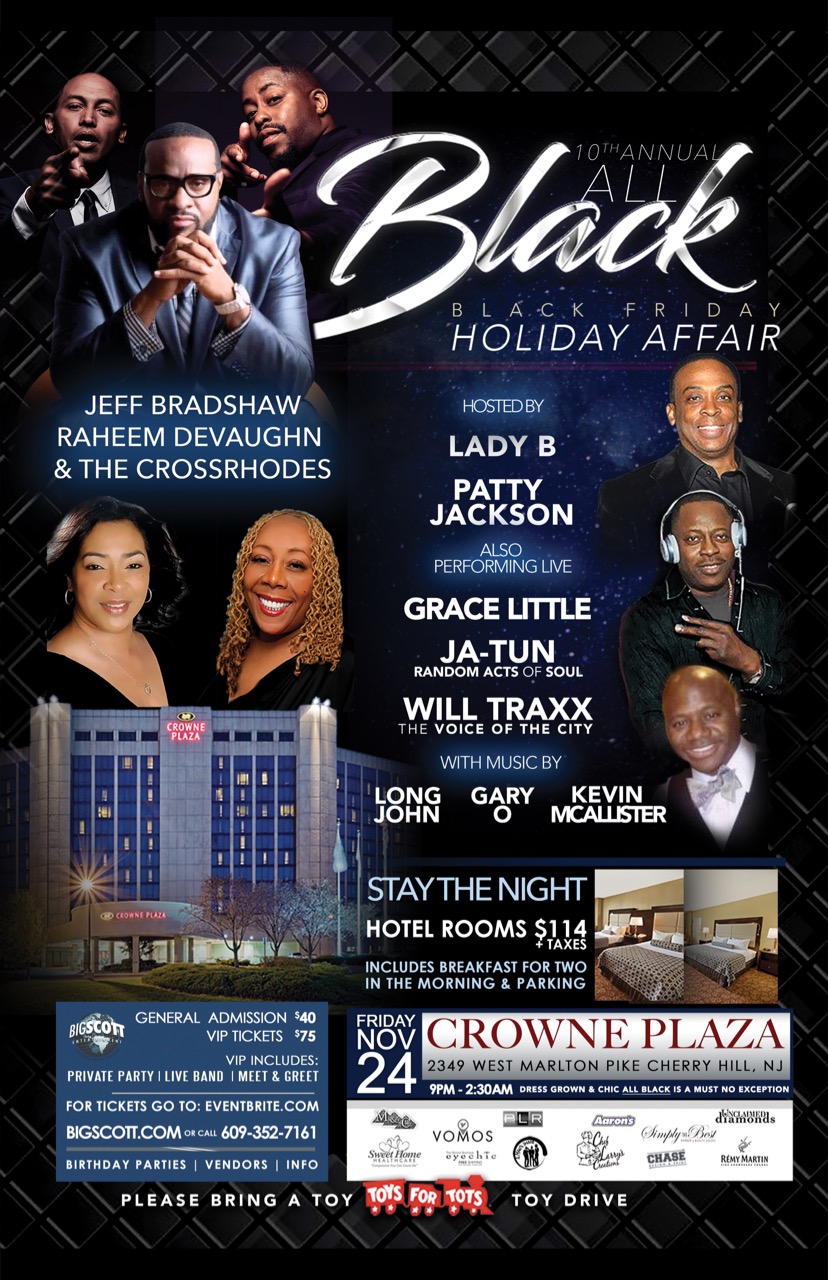 SPECIAL MEET AND GREET WITH ERIC NOLAN FROM THE OJAYS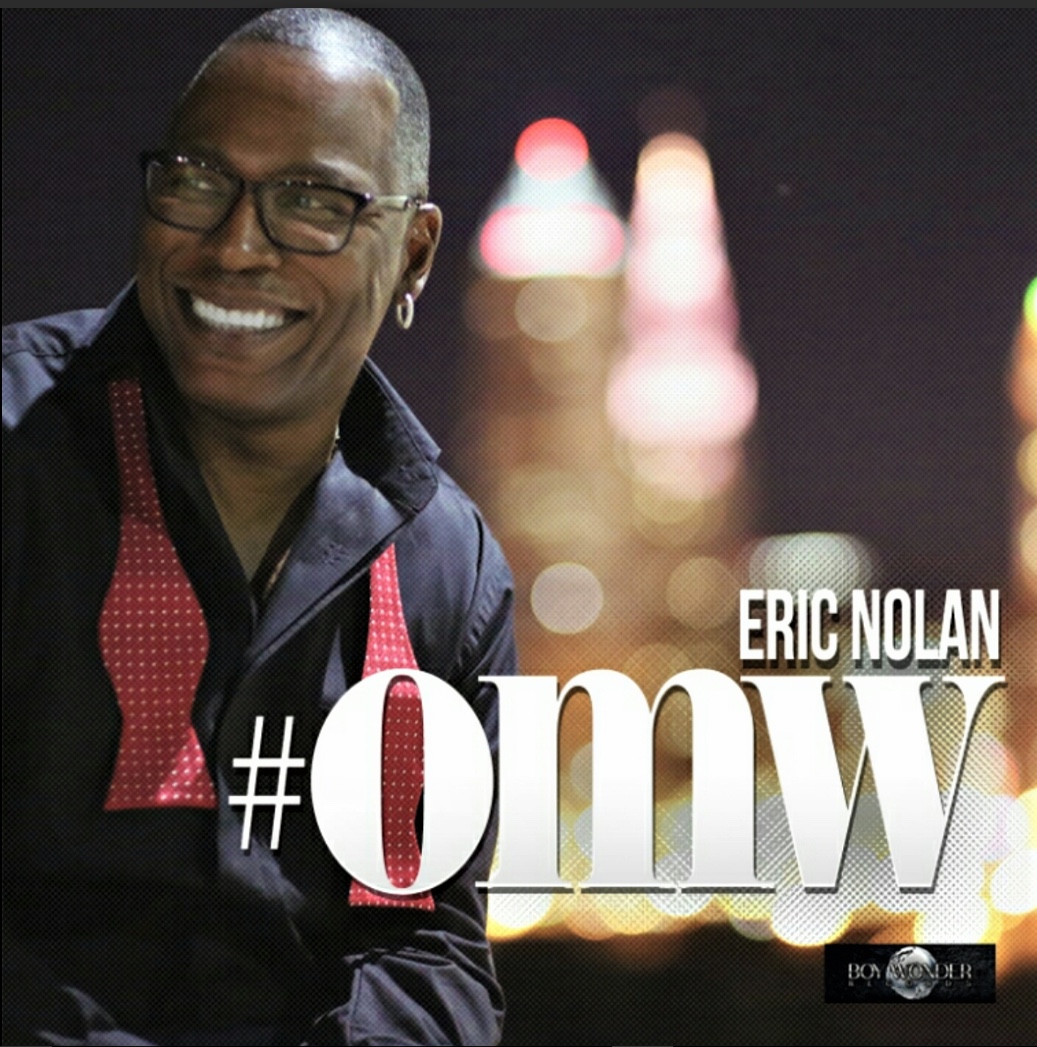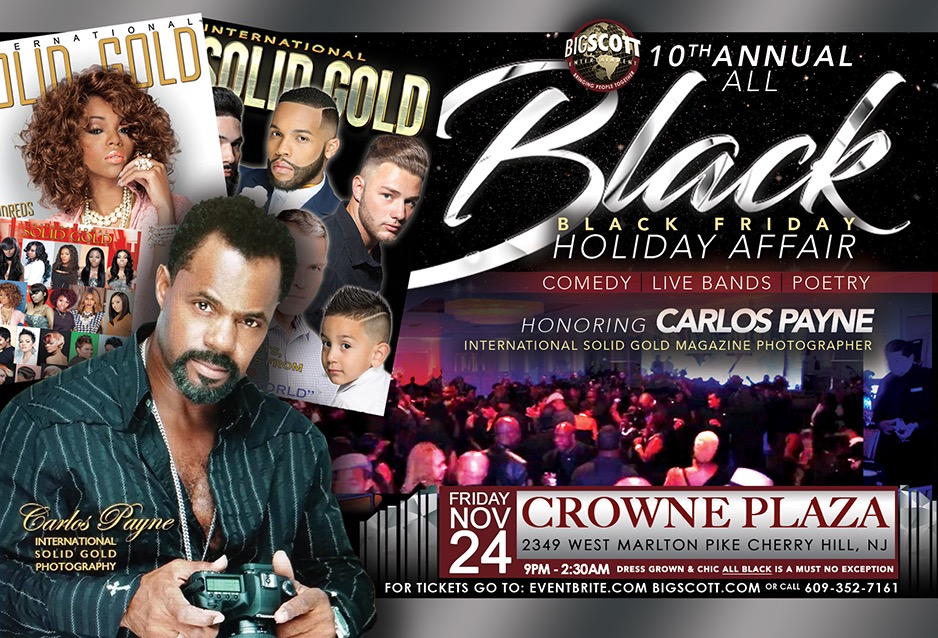 SAVE THE DATE NOVEMBER 24TH., 2017

Multiple Rooms to party in all night.
The Best DJ'S in City just to name a few: Dj Gary O, DJ Long John, DJ Bruce Parson, DJ Ed, DJ Kevin McAllister Dj. BentRoc plus more.
LIVE Bands: Just to name a few, Grace Little, Ja-Tun, Will Taxx,
LIVE Concert: Comedians, Spoken Word, Groups with a special meet & greet with Eric Nolan from The Ojays.


Just added Jeff Bradshaw​ Raheem Devaughn, The Crossrhodes plus more, All Black Holiday Affair with Big Scott and Friends November 24, 2017 for more information call 609-352-7161
THREE ROOMS TO PARTY
FIVE OF THE BEST DJ'S
LIVE BANDS
LIVE CONCERTS
Meet for breakfast where your friends, can meet my friends and we can all be friends!