Description
Save the date, November 29, 2019 All Black Party with Big Scott and Friends
KidNPlay & Sugar Bear with EU Band performing Live with a full Comedy show & three rooms to party in.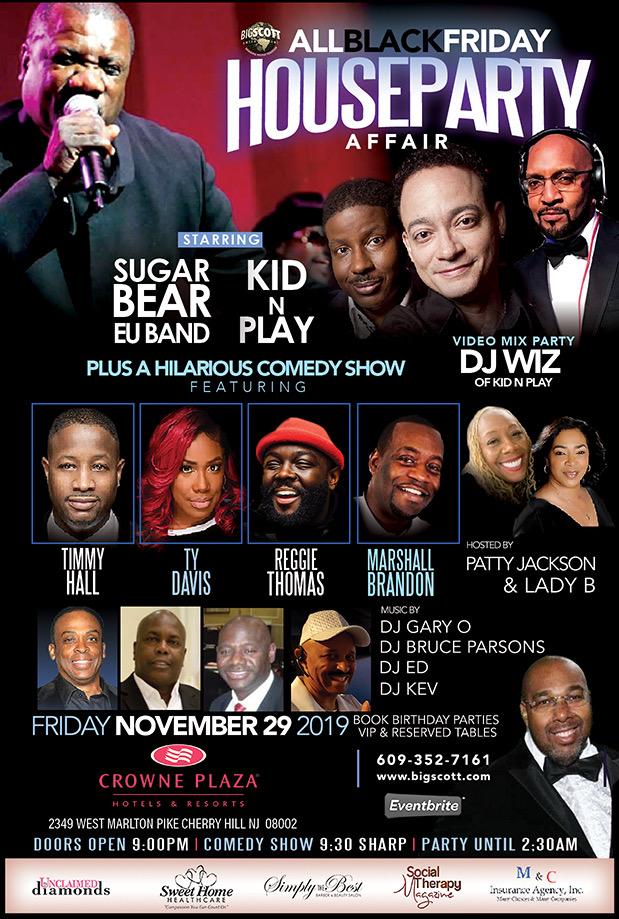 SAVE THE DATE NOVEMBER 29th., 2019 All Black Friday Holiday Affair with Big Scott & Friends

Multiple Rooms to party in all night.
LIVE Concert: Comedians, Spoken Word, music, bands, a great evening of good entertainment.

Meet & Greet for breakfast where your friends, can meet my friends and we can all be friends!
Book Your Room Today $117.00 plus taxes
We wish to share with you important information to facilitate the hotel booking process for your upcoming event:
ALL BLACK HOLIDAY AFFAIR BIG SCOTT EVENT (Nov 29, 2019)
MAKING RESERVATIONS
Booking Website: Call today book your Hotel Room >>>>>>> 1-888-233-9527

Please bring an unwrapped new toy to help Families in need and thank you for the years of support.