Roll with us at the All American Car Cruise for First Responders at Fair Oaks Farm on Sept. 11th, 2021. IN MEMORY OF THOSE WE HAVE LOST
About this event
Event Day: September 11, 2021.
Car Registration: 11 AM Awards: 2 PM after helicopter fly over.
Car Entry Fee: $15 Pre – Registration strongly encouraged. (includes Admission for 2).
To Register your old or new car, truck, van or motorcycle email your Name, Year, Make, Model and contact number to allamericancruise@gmail.com or call 219-405-0026. Space is limited. Tents and chairs welcome.
General Admission: $10 on Eventbrite or at the door. Pre-sale strongly encouraged.
Police, Fire, Military, Children under 10: FREE WITH ID.
Portions of the proceeds will be donated to First Responders.
Car Staging: Please arrive by 11:00 AM and enter property from Rt 14 to N 550 E. (See map below, follow signs).
General Admission: 11:00 AM – 10PM. (Cars are welcome to leave beforehand, bands & beer garden until 10PM.)
Awards: 2 PM after helicopter fly over.
Live Entertainment: Sarah Archer & Steve Termini Acoustic Duo. Old Grand Dad Band - "Bred for Rockabilly"
Food Provided by: Fair Oaks Farmhouse - No outside food or coolers.
For additional info and sponsorship opportunities: Please call Leslie at 219-405-0026. Fair Oaks Farm will not be able to answer car show inquires.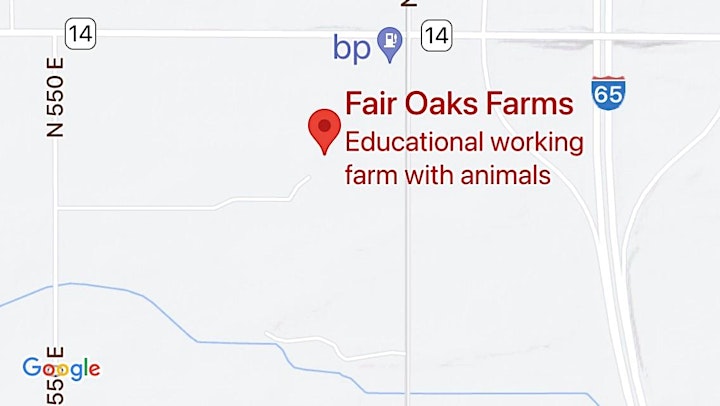 Organizer of All American Car Cruise for First Responders at Fair Oaks Farm