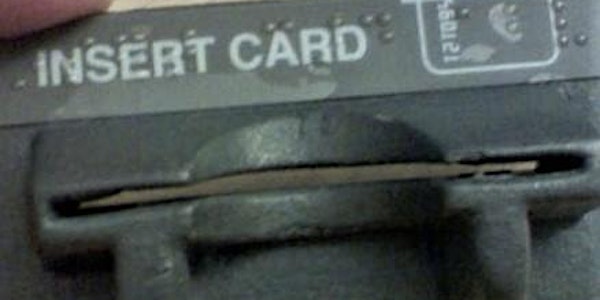 All About SKIMMERS!
This course is all about illegal skimmers that are used to obtain personal identifying information and credit card numbers.
About this event
TOPIC:
This course is all about illegal skimmers that are used to obtain personal identifying information and credit card numbers.
Most investigators do not know how to properly locate, read and/or prosecute individuals for illegal skimmer devices. This course will instruct law enforcement officer on the identification of different skimmers and methods to prevent the use of personal information.
The purpose of this class is to assist participants in investigating and prosecuting skimmer devices and possession cases. This instruction will arm investigators with the knowledge and confidence to build a proper skimmer case.
CLASS OBJECTIVES:
1. What is a skimmer?
2. The birth of a skimmer.
3. Types of skimmers
a. Gas pump
b. ATM skimmers
c. Internal and external skimmers
d. Point of Sale skimmers
e. Social Engineering skimmers
4. Different organization and groups laying skimmers.
a. Why?
5. Locating the skimmer
a. Applications
b. Chip Off
c. Detecting devices
6. Reading skimmers
7. Skimmer paper
a. Track one and track two.
8. Credit card information
9. Identifying the victim
10. Updating equipment to prevent skimmer activity.
11. Pro-active approaches and operation against skimmers.
INSTRUCTOR: Sergeant Jacqueline Lee Hearon is supervisor of the Economic Crime Task Force and Fraud Unit of the Brevard County Sheriff's Office. She heads a multi-agency task force and conducts fraud training classes. She instructed for ten (10) years at the Brevard Community College Police Academy. Currently, Sergeant Hearon is a member of the ACFE and is a Certified Fraud Examiner (CFE) and Certified Financial Crimes Investigator (CFCI.)
TARGET AUDIENCE: All members of the criminal justice community (sworn or non-sworn).
DATES & TIMES:
Wednesday, January 25, 2023 - 1:00pm until 5:00pm (Eastern Time)
COST: $199.00 per person, ($3.00 registration fee)
LOCATION: THIS IS AN ONLINE CLASS!
• You will be sent a Zoom Link one week prior to the class
• We will send out the class materials electronically (via e-mail)
PAYMENT OPTIONS:
• Check made payable to:
TRAINING FORCE USA, 3681 Loma Farm Road, Tallahassee, FL 32309
• Purchase Order
• Credit Card payment made online
Cancellations and Substitutions:
• Upon submission of this registration, participants are responsible for payment of this course. Please note that if you do not attend, you are still responsible for payment.
• Substitutions may be made at any time by phone, e-mail or online at the registration site.
QUESTIONS: Phone: 850-251-1223 E-mail: contactus@trainingforceusa.com