Description



Composers Concordance presents the contemporary music concert 'All About Purim,' featuring new compositions inspired by this festive Jewish holiday from ancient Persia.
Enjoy original music, groggers, and food. Hamentaschen, the traditional, triangular pastries of Purim, will be served. Bring a mask! Make a mask!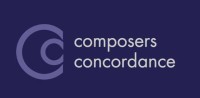 Music by: Dan Cooper, Laurence Goldman, Matt Herskowitz, Debra Kaye, Alon Nechushtan, Gene Pritsker, Anton Rovner, David Rozenblatt, and David Taylor.
Featuring performances by: Lara St. John – violin, Mioi Takeda – violin, Olga Terlitsky-violin, Gene Pritsker-guitar, David Taylor - bass trombone, Igor Begelman – clarinet, Matt Herskowitz - piano, Taka Kigawa-piano, Laurence Goldman – double bass, and Cesare Papetti - drums.
The ensemble will be conducted by Thomas Carlo Bo.
Groggers, the traditional ratchet noisemakers of Purim, will be heard in several works, including Debra Kaye's composition 'Dance to Unknowing.'
Tickets online or at door.
Goddard.org/communityarts
Composersconcordance.com
Organizer of All About Purim