About this Event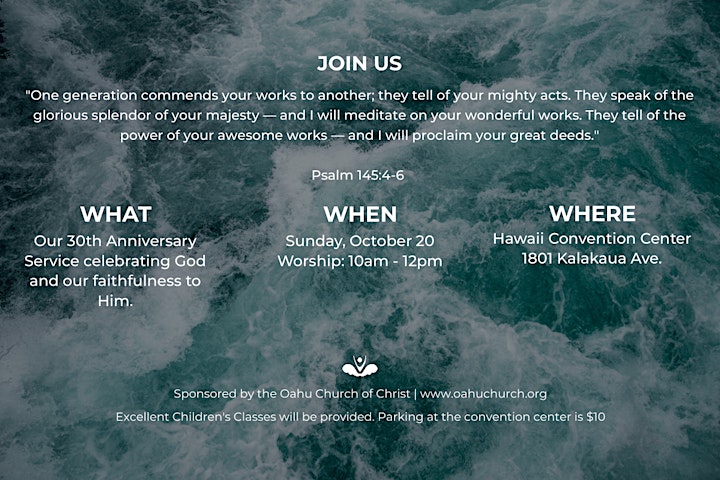 "One generation commends your works to another; they tell of your mighty acts. They speak of the glorious splendor of your majesty — and I will meditate on your wonderful works. They tell of the power of your awesome works — and I will proclaim your deeds."
- Psalm 145: 4-6
What: Oahu Church of Christ's 30th Anniversary Service celebrating God and our faithfulness to him.
When: Sunday: October 20, 2019 | Worship: 10 a.m. to 12 p.m.
Where: Hawaii Convention Center, 1801 Kalakaua Ave.
Sponsored by the Oahu Church of Christ | www.oahuchurch.org
Excellent children's classes will be provided.
- Parking at the convention center is $10 -