Description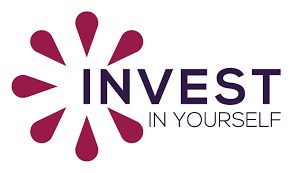 All aboard- Let's set sail
- Join us for the 6th Annual VA State NARPM Chapter Conference in beautiful Portsmouth, Virginia.
International and local speakers ready to share their expertise and help real estate professionals grow their business and a social event aboard the Spirit of Norfolk Cruise ship. This year our conference is hosted at the Renaissance Portsmouth-Norfolk Waterfront Hotel.
Don't miss out on two days of property management/leasing education, fabulous vendors, networking and fun filled events for all to enjoy.
Come on Sunday, register, get the lay of the land, and join the evening MASTERMIND session. Exclusive Rare Opportunity (reserved seating space is limited) get your ticket today before it sells out! If you want to have massive Door Growth, you need to ensure you attend this SPECIAL MasterMind Session
Door GROWTH MasterMind Event Best Door Growth Hacks, Strategies and Activities.
**WARNING- you will potentially LOSE hundreds of thousands of dollars by choosing NOT attending this event. This content WILL NOT BE TAUGHT at the main conference
Deniz Yusuf is by far the best Door Growth and BDM trainer on the circuit right now, and in this session he delivers all the strategies he uses to coach BDM's (Business Development Managers) to sign up to 30 new doors each month, having implemented the same to personally sign-up 900 doors over 4 years.
If you want to have massive Door Growth, you need to ensure you attend this SPECIAL MasterMind Session-
Deniz will reveal to you-
● WHY having an effective BDM position is no longer optional whether you're a real estate business running sales and PM, or a dedicated PM only business.
● THIRTY key monthly BDM tasks and activities and aligned KPIs to generate more leads and sign-up more new doors to dominate your marketplace.
RECEIVE a monthly schedule for your business to stay accountable for serious DOOR GROWTH
Monday starts the conference with property management/leasing sessions, food, and an evening Harbor Cruise on the Elizabeth River. The Spirit of Norfolk evening cruise has been reserved just for NARPM attendees and guest. This is a fantastic networking opportunity with a full buffet and fun for everyone. Tuesday concludes the conference with more educational sessions, a legal panel, and food.
For those who are considering or working on a designation, Wednesday offers a NARPM instructor-led course to assist. In addition, there is a personality assessment session if you would like to leverage your return on relationships. This conference has something for everyone so register today and make this our best Virginia State Conference to date! All aboard! Let's set sail and leverage your return on relationships.
CLICK here for a Quick Video--- Less than 2 minutes:
https://spark.adobe.com/video/8k7xerfM9RM8K