Celebrate Public Lands Day & Access to Parks with Free activities, Celebrated speakers, a Community fair, Music and Nature Trips!
About this Event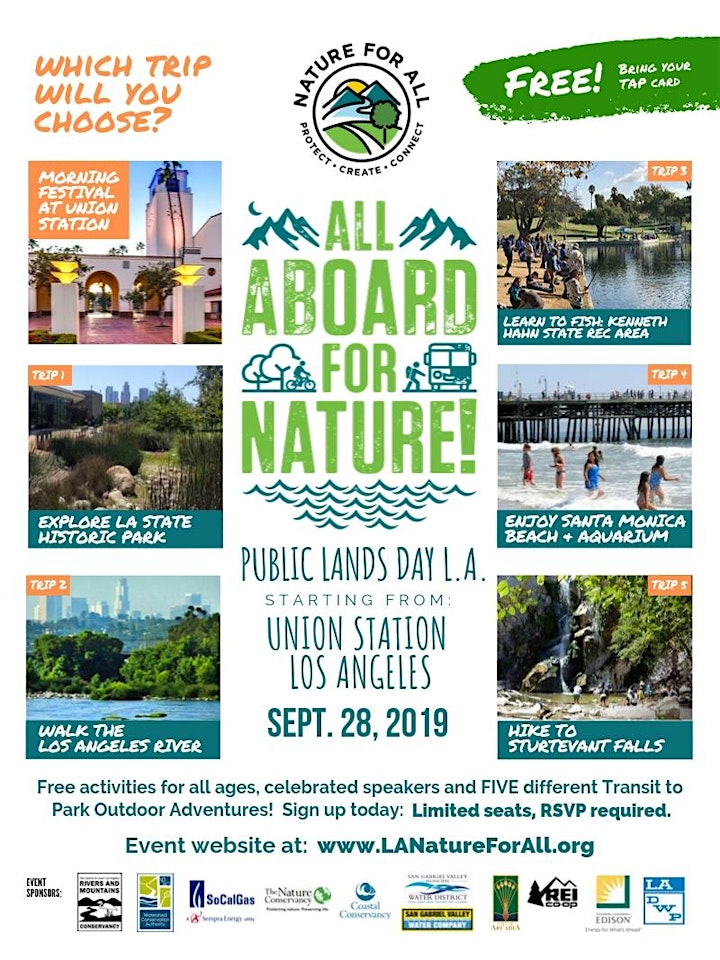 We're kicking off Public Lands Day L.A. with the family-friendly ALL ABOARD FOR NATURE! MORNING FESTIVAL at Union Station's South Patio. Then we'll head out for five transit trips to the beach, the mountains, the L.A. River and parks around Los Angeles County. You're invited!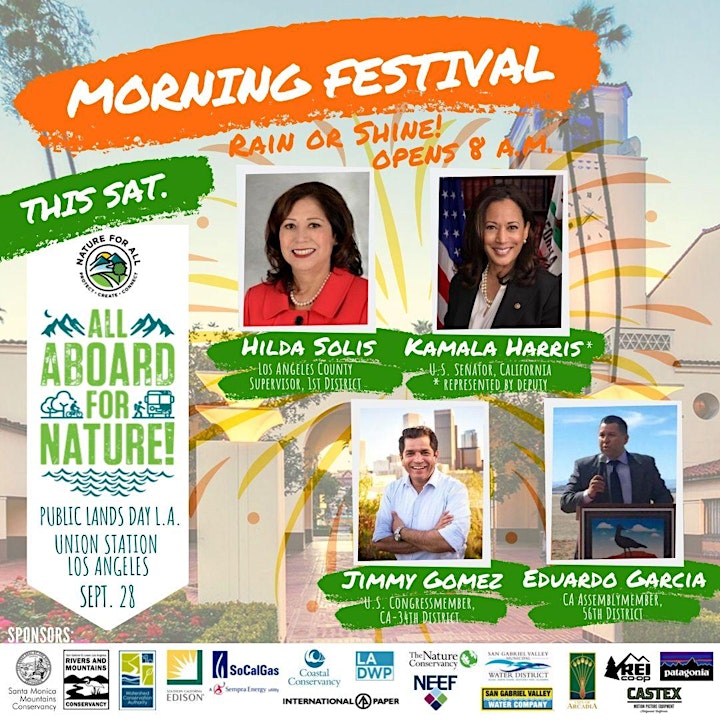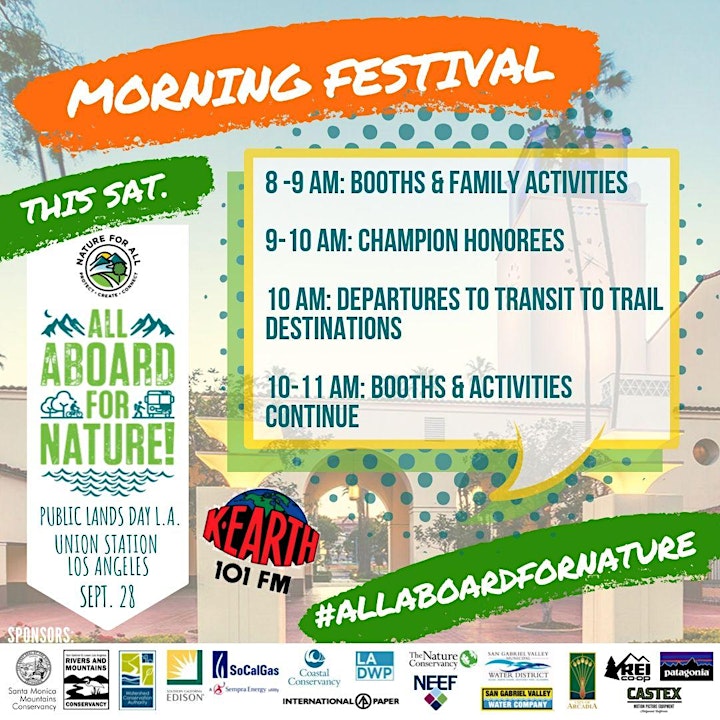 8:00 am-11:00 am -- MORNING FESTIVAL. Enjoy free activities for all ages, music, speakers, and a community education fair! Booths will include community organizations, agencies and businesses with tons of great resources and information on:
Free nature trips and programs
Where are local & regional parks and trails?
How can I get involved in environmental protection & sustainable living?
Additional topics: Transit | Environmental Justice | Family & Health Services | Community & Cultural Services
9:00-10:00 a.m. -- Speakers Lineup honoring Champions of Outdoor Equity & Public Lands Access. We're recognizing champions who have advanced policies and programs that recognize the importance of access to nature, and communities that most need access to our parks, mountains, rivers and beaches.
Our invited guests include: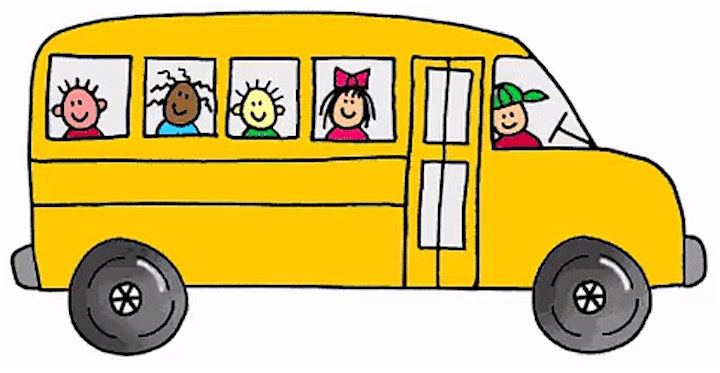 10:00 a.m. -- Choose Your Transit to Trails Adventure! Grab your TAP card and lunch, we're heading out to *five* different nature destinations across Los Angeles County on transit! Seats are limited, so sign up today to join our special guided adventures.
Required Eventbrite tickets are now posted on the event website!
Update: Our 5 guided transit trips are almost at capacity, but we will have tons of activities, community booths, and recommendations for other Transit to Parks destinations so you can choose your own adventure Saturday!
After the Morning Festival, check out our Activity Hub at Los Angeles State Historic Park, just a few minutes away in Chinatown, poppin' 10 am- 1pm. Free and open to the public.
Also: our special Transit to Trails shuttle from Metro Los Angeles Gold Line Arcadia Station to Chantry Flats in the San Gabriel Mountains (Free all day 8:15 am-3 pm), sponsored by City of Arcadia!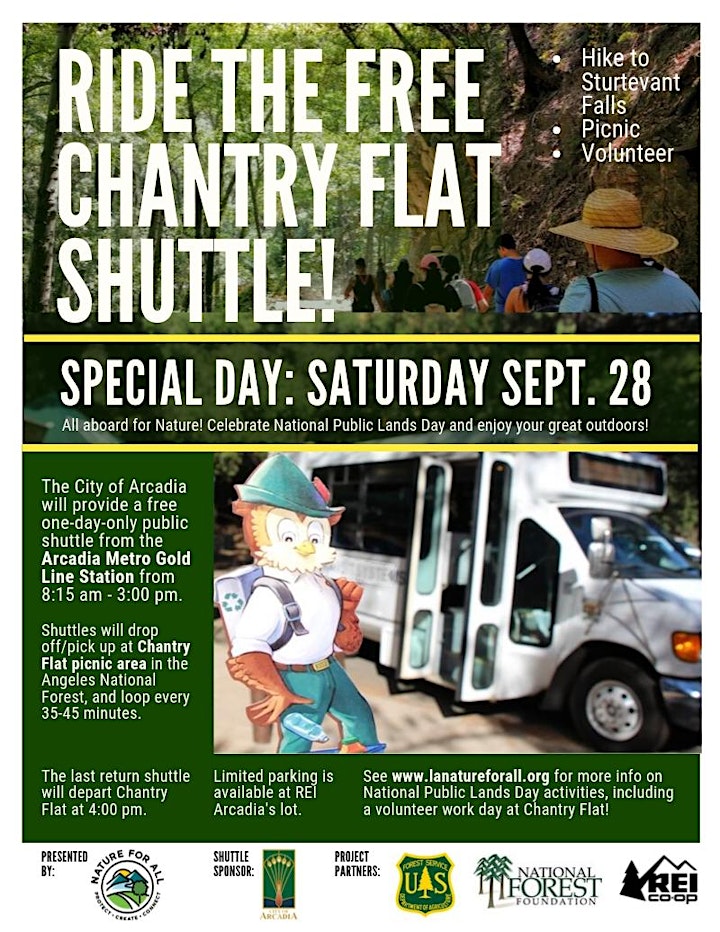 Nature for All SWAG and awesome RAFFLE?!
At the Morning Festival, we'll be selling limited edition "All Aboard for Nature" T-shirts, and have an awesome fundraiser raffle with great prizes from REI and Patagonia, at $5 a ticket. With your smartphone, all shirts and raffle tickets can be purchased electronically through our website via paypal or debit/credit card! Get ready to win!
#AllAboardForNature Photo Contest!
Share your photos on social media with the hashtag #AllAboardforNature, and tag us @lanatureforall to enter our photo contest to win prizes! We want to see all the fun you had getting outdoors on National Public Lands Day! You can also email photos to bryan@lanatureforall.org to be featured on our social media. All submissions grant Nature for All permission to use photographs.
Transit Directions to Union Station's South Patio
Take the Red, Purple, Gold, or Silver Lines to Union Station. Plan your trip with Metro's Trip Planner to Union Station, 800 N Alameda St, Los Angeles, CA 90012, then walk to the South Patio. A paid parking garage is also located underneath Union Station.
Feeling Generous? Click Here to Donate Today
Nature for All appreciates any contribution, large or small! All donations will go towards funding our Access, Leadership Academy & Leadership Development and Transit to Parks programs. More information on programs on our website.
Thank you and see you Saturday morning!
Nature for All
#AllAboardforNature | @lanatureforall