Description
Alive at Work
The Neuroscience of Helping Your People Love What They Do
Poor employee engagement is accepted as a major constraint for organisations. But why is the workforce so widely disengaged and unmotivated? And how can we fix the problem?
In conversation with The Wall Street Journal's Deputy Bureau Chief for Management and Careers, John Simons, Professor Dan Cable will discuss key concepts from his latest book, "Alive at Work: The Neuroscience of Helping Your People Love What They Do".
Dan believes that in the push to standardise working practices and establish clear-cut performance metrics, organisations are suppressing what neuroscientists call our "seeking systems" – the part of our brains which craves exploration and learning, and makes us feel more alive.
London Business School is delighted to invite you to join Dan and John for a dynamic conversation on how you can maximise the curiosity, sense of purpose and creativity within yourself and your team – and make your organisation thrive.
All guests will receive a copy of Alive at Work.
"The principles of managing people have changed little since the Industrial Revolution. Daniel Cable has blown those principles apart to create a playbook for the next revolution – the People Revolution."
David Fairhurst, Executive Vice President and Chief People Officer, McDonald's Corporation
"If you care about improving the quality of life at work, you'll enjoy this lively book. Daniel Cable presents a bold vision and practical ideas for breathing life into every organization."
Adam Grant, New York Times-bestselling author
6.30 pm Registration | 7.00 pm Start | 8.00 pm Drinks reception and book signing
Speakers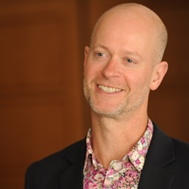 Dan Cable, Professor of Organisational Behaviour, London Business School
Dan is Professor of Organisational Behaviour at London Business School and teaches on their Executive Education and Masters programmes.
He is a social psychologist and has been honoured twice by The Academy of Management with "Best article" awards; he has also been ranked among the top 25 most influential management scholars in the world.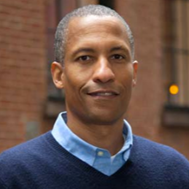 John Simons, Deputy Bureau Chief for Management and Careers, The Wall Street Journal
John is deputy bureau chief for management and careers at The Wall Street Journal. Prior to the Journal, he was business editor at International Business Times and technology and media at The Associated Press.
John was a staff writer at Fortune magazine from 2001 to 2009, where he covered science and technology-related industries.
FAQs
What's the refund policy?
Cancellations with a full refund can be made until Monday 19 March 2018. After this date, cancellations can be made however no refund will be available.