Description
PRESALE TICKETS SOLD OUT
LIMITED GENERAL ADMISSION AVAILABLE FOR DOOR SALES
Party all around the world this NYE @ the Top Rated, Largest Upscale New Years Eve Party in San Francisco the last 10 yrs! Special 10th Anniversary Passport to the World NYE Tickets available now.


Party all around the world with your friends in just one night
Westin St. Francis Hotel | 335 Powell St, San Francisco Union Square | December 31st

FUN? You got it...

the guys at Rolling Stone magazine called it
"Mind Blowing, the most amazing party ever"

Dressy, Glitzy and Glamourous? No Doubt...

Huffington Post calls 'Passport to the World' the 'Glitziest' New Years Eve Party in SF, with it's 'Glamorous attendees traveling around the world'

Formal Attire Requested | Black Tie Optional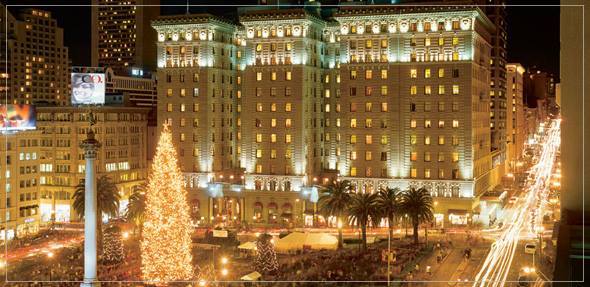 hosted open bar w/40+ bartenders

11 different areas | 7 rooms of music & entertainment | 15 djs | Fashion Show | 2 Live bands | Performers | Taiko Drummers | Stilt Walkers | Photo Booths & more!

view photos from prior events



This is it! Get set for an amazing end to 2016 as we bring you our most anticipated event of the year, the sophisticated, fun & upscale AList 'Passport to the World' New Years Eve Spectacular at the luxurious Westin St. Francis.

This glitzy, landmark event truly embodies what this great city of San Francisco has to offer! Come experience for yourself the exciting & diverse mix of music, fashion, art, culture, sophistication & charitable causes as we take you into 2017 in style at the largest and most amazing event in town.

Venture all throughout the 30,000+ sq. feet going from room to room, experiencing different themed props, music and entertainment from around the world in each! 3000+ balloons in the midnight balloon drops, and one of the largest dance floors in SF in the main USA themed room!

'Passport to the World' event video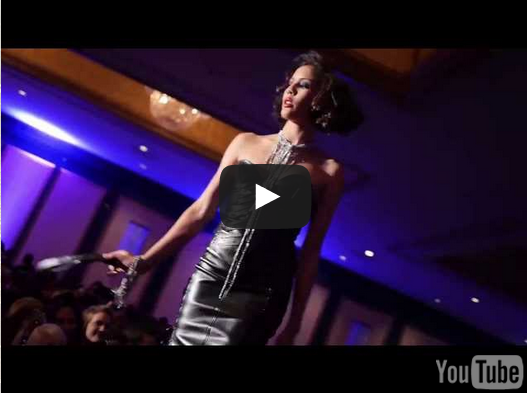 Portion of proceeds benefiting Local Non Profits/Orgs: HackCancer, You Are Super Duper, Family House, Spark & more!

15 different DJs playing top 40, EDM, house, mashup, international beats, 80s/90s and more!

Entertainment Lineup
(subject to change)
Live 80s Cover Band - the Spazmatics
~~~~~~~~~~~~~~~~~~~~~~~~~~~~~~~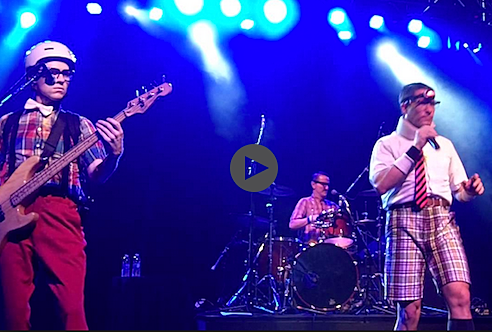 'Nerds that Rock' seriously - from humble beginnings as NERDS that really did rock it out, they've branched out across the US and completely crushed it!

They've had their groups perform for former Presidents, at Jessica Simpson's birthday party, and now at ALIST 'Passport to the World' New Year's Eve at the Westin San Francisco Union Square!
Shane Mac & Wait What
~~~~~~~~~~~~~~~~~~~

Live Band/DJ mashup Shane Mac & Wait What - They've toured the US, from Vegas pool parties -> LA star studded events -> SF's hottest parties/galas, playing everything from top40, rock, country, hiphop & more!
'SPECTACLE' Fashion Show by: REVE Creative (more info about show, designers, models here)
~~~~~~~~~~~~
featuring 4 designers and 12+ models from around the world adorned in edgy, sexy and stylish designs
REVE is a creative incubator for people around the world specialized in art, design, entrepreneurship, fashion, architecture, photography, beauty, lifestyle and focusing on doing amazing things to fulfill people's lives. Their goal is to develop a network of creative people to exchange experiences, know-how, enhance individual creativity, skills, talent, nurture the growth and personal development.
Musician Dave Kim on the Electric Violin
~~~~~~~~~~~~~~~~~~~~~~~~~~~~~~~~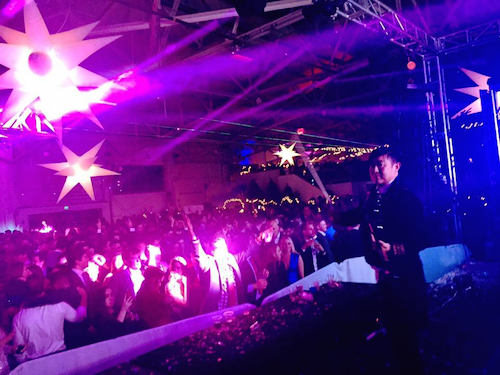 Multi-instrumentalist, DJ and professional violinist, David has shared the stage with notable musicians and artists including Hootie, Third Eye Blind, Kaskade, DJ AM & more. David has also opened for the Justin Timberlake/JayZ concert, performed at Hakkasan Las Vegas and was also featured on Oprah's 'The Life you want weekend' show. & for all you SF locals, you may have just heard David perform at the sold out GUARDSMEN TREE LOT Benefit party just last weekend!
Violinist Jennifer Tzeng
~~~~~~~~~~~~~~~~~~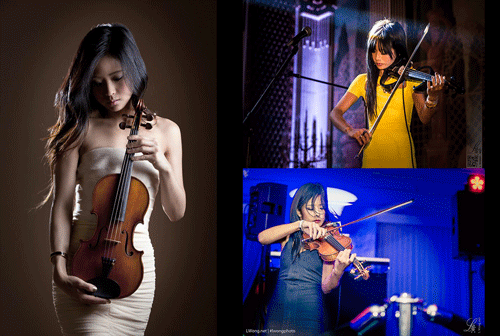 The beautifully talented Musician Jennifer Tzeng playing live on stage. Classically trained with a modern take in many of her performances, 'JT' is an inspiration to for all to watch

Catalyst Arts Stiltwalkers/Entertainers
~~~~~~~~~~~~~~~~~~~~~~~~~~~~~~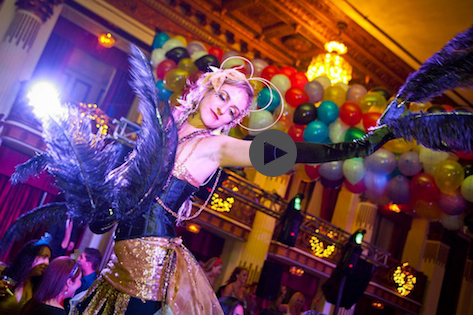 You will be greeted by larger than life elegant & interactive characters from Catalyst Arts Entertainment. Pose next to these lovely stilted ladies in their fabulous frames for some amazing photo opps as they playfully flirt from way up high!


Taiko Drummers
Bangin' away on the taiko drums with this amazing live performance. Definitely gets your hearth thumping with these powerful beats!

the countdown has begun... where are you going to be this New Year's Eve? #Holiday #Party #NewYearsEve