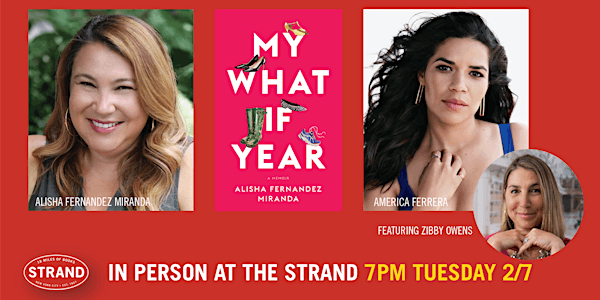 Alisha Fernandez Miranda + America Ferrera: My What If Year
Join us for an in-person event with author and podcaster, Alisha Fernandez Miranda, for the launch of her new memoir My What If Year.
When and where
Location
Strand Book Store 828 Broadway 3rd Floor, Rare Book Room New York, NY 10003
Refund Policy
Contact the organizer to request a refund.
Eventbrite's fee is nonrefundable.
About this event
Join us for an in-person event with author and podcaster, Alisha Fernandez Miranda, for the launch of her new memoir My What If Year. Joining Alisha in conversation is award-winning actor, director, and producer America Ferrera, with a special introduction by podcaster, publisher, and CEO, Zibby Owens. This event will be hosted in the Strand Book Store's 3rd floor Rare Book Room at 828 Broadway on 12th Street.
Can't make the event? Purchase a signed copy of My What If Year here.
STRAND IN-PERSON EVENT COVID-19 POLICY:
All patrons may be required to provide proof of vaccination and/or wear a mask *per the author's discretion.
An email will be sent to all attendees 24 hours prior to the event with updated vaccination and masking requirements.
--------------------------------------------------------------------
In My What If Year, Alisha Fernandez is on the cusp of turning forty and has already climbed to the peak of personal and professional success, but at a price; she's overworked and exhausted. Bravely, Miranda decides to give herself a break, temporarily pausing her stressful career as the CEO of her own consulting firm. With the tentative blessing of her husband and eight-year-old twins, she leaves her home in London to spend one year exploring the dream jobs of her youth, seeking answers to the question, "What If?" What follows is a spirited and hilarious journey for Alisha - and the reader. Contending with her lack of experience (and the onset of a global pandemic), Alisha gofers for two high-profile Broadway productions (and nearly tramples Stephen Sondheim), attempts to master a fitness regimen called Voga (a cross between yoga and "voguing"), feigns confidence while handling multi-million-dollar artwork at Christie's, and literally sets her shirt on fire while serving rack of lamb in a posh hotel on Scotland's remote Isle of Skye. Her experiences are at once challenging and humbling, and push the boundaries of what Alisha thought she was physically, mentally, and emotionally capable of.
For anyone who's ever felt stuck in a rut, My What If Year proves that it's never too late to say yes to second chances and explore the roads untraveled throughout your life.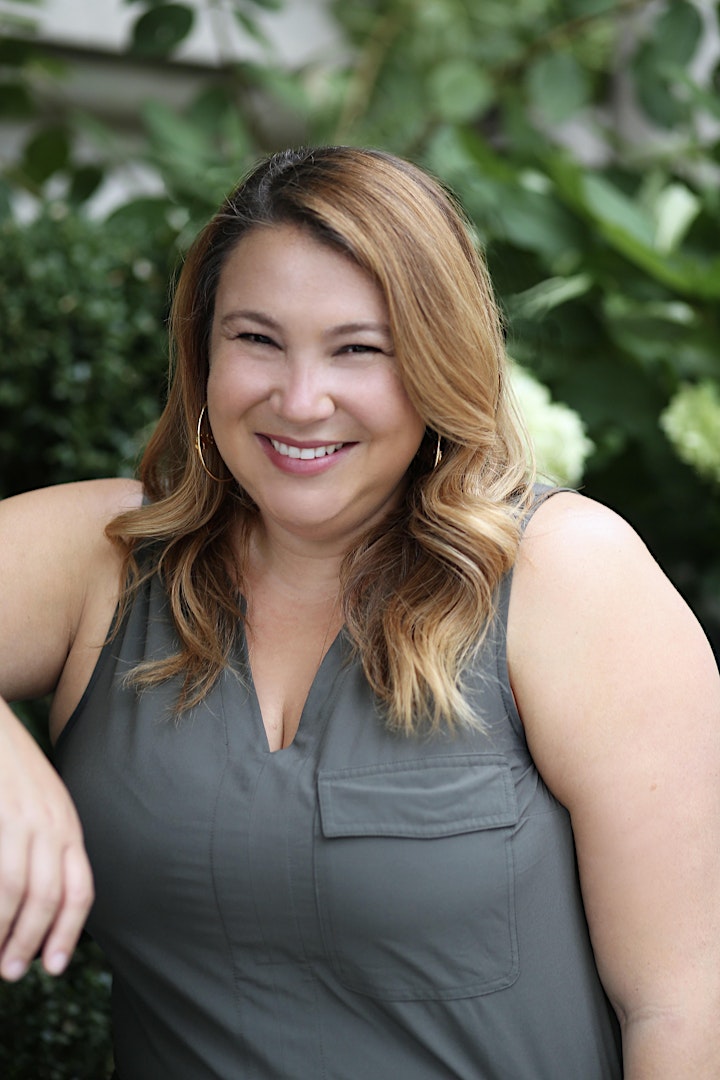 Alisha Fernandez Miranda is a Miami-born, Scotland-based writer, podcaster, entrepreneur and ex-CEO. In addition to My What If Year, Alisha is the author of the cookbook 50 Years: Kinloch Lodge. Her other writing has been featured in publications including Vogue, Romper, The Good Trade and Insider. She hosts the award-winning podcast Quit Your Day Job. Alisha is mom to a set of rambunctious 10-year-old twins, a lover of travel, coffee and Gilmore Girls and a graduate of Harvard University and the London School of Economics.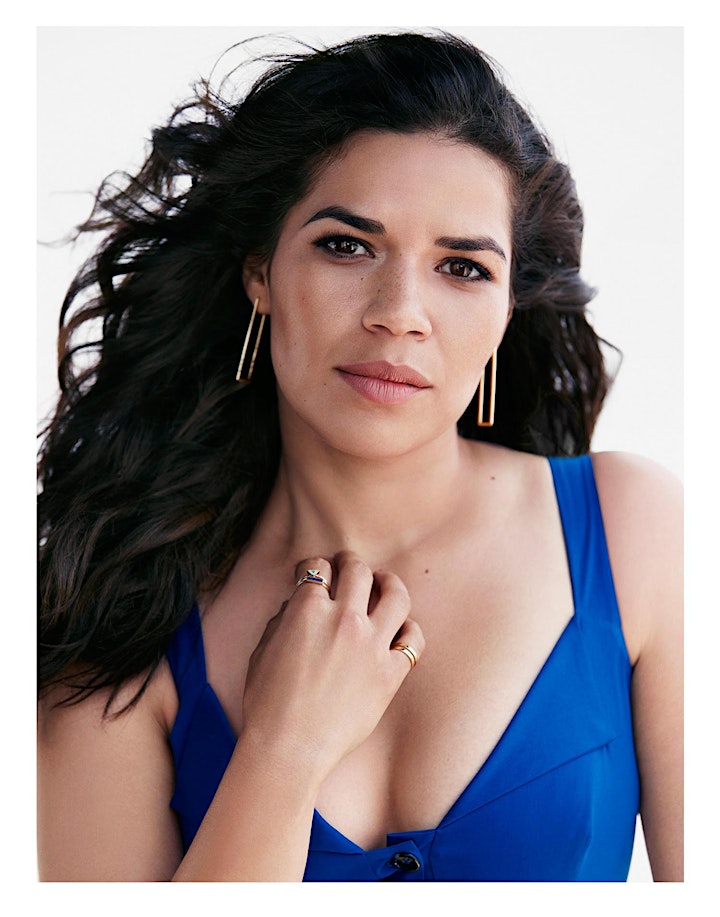 America Ferrera is an award-winning actor, director, and producer. She is the co-founder of Harness, a nonprofit organization that educates, inspires, and activates an interdependent community of Cultural Organizers to use the power of storytelling to imagine and create a more equitable world.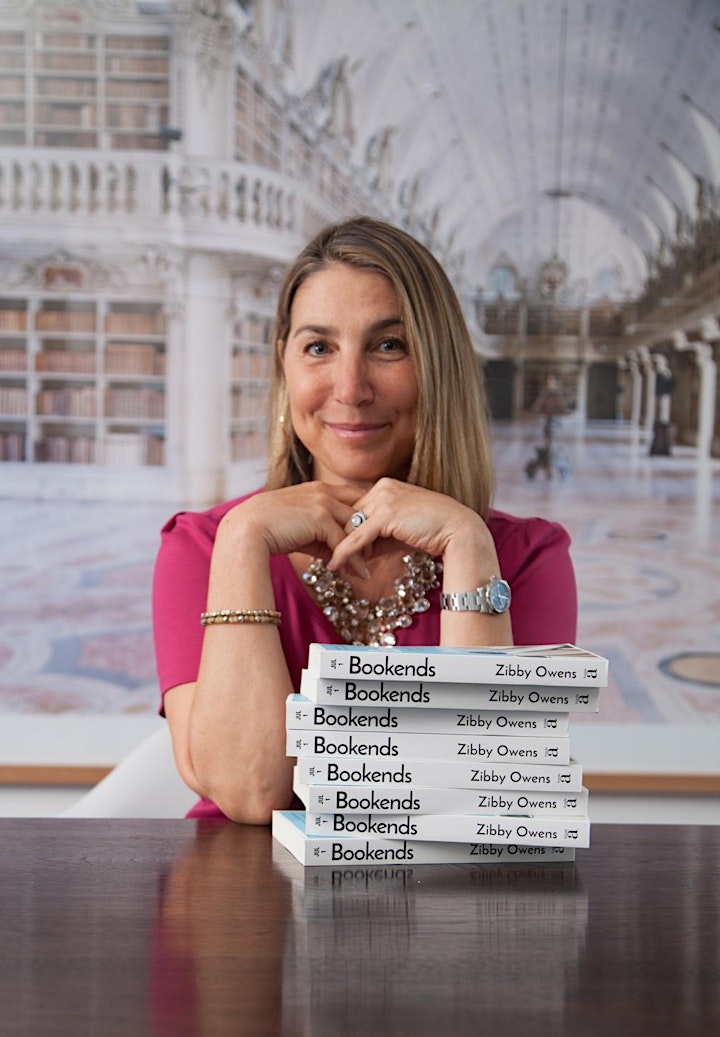 Zibby Owens is an author, podcaster, publisher, CEO, and mother of four. Zibby founded Zibby Owens Media, a privately-held media company designed to help busy people live their best lives by connecting to books and each other. One division is Moms Don't Have Time To, the home for Zibby's podcasts, publications (including two anthologies), and communities. The other is Zibby Books, a publishing home for fiction and memoir which she co-founded with Leigh Newman. Her award-winning podcast, Moms Don't Have Time to Read Books, has been downloaded millions of times. She is a regular columnist for Good Morning America, Katie Couric Media, and Moms Don't Have Time to Write on Medium. She is the auhtor of Bookends: A Memoir of Love, Loss, and Literature, and Princess Charming. She lives in New York with her husband and four children. For more information, visit Zibbyowens.com and follow her on Instagram @zibbyowens.
Photo credit: Zibby Owens