About this Event
Ausstellung | Exhibition: 3. März bis zum 30. Mai, Do - Sa 15:00 Uhr - 19:00 Uhr
Due to current regulations, gallery visits are only possible by appointment. Starting from May 14, LiTE-HAUS will be open Thursdays, Fridays & Saturdays. Please book your appointment here: https://lite-haus.as.me/schedule.php
Galeriebesuchen sind ab 14. Mai mit Termin möglich. Bitte buchen Sie den Termin online vorab: https://lite-haus.as.me/schedule.php
----------------------------------------------------------
Alina Radu ist eine rumänische Künstlerin und Bildhauerin. Zurzeit lebt und arbeitet sie in Berlin.
'21st Century' ist eine Stellungnahme über das, was die Menschen geworden sind und was dessen Konsequenzen für die Natur sein wird. Die Ausstellung präsentiert 14 Werken. Ihre Skulpturen kommentieren über unsere gesellschaftliche Probleme mit Hilfe von den Gesichter der sprachlosen Lebewesen. Sie können nicht vor Gefahr schreien oder gegen Klimawandel kämpfen, sie sind INSEKTEN.
-----------------------------------------------------------
Alina Radu is a Romanian artist who lives and works in Berlin.
"21st Century" is a representation of what humanity has become today and how all this impacts and debilitates nature. It is depicted by insects, highlighting some of the main problems we face at the beginning of the 3rd millennium. This exhibition consists of a series of 14 works, combining Radu's passion for sculpture with her love for nature. Her sculptures combine the biggest societal problems through the faces of the voiceless - on the border of extinction - INSECTS.
-------------------------------------------------------------
Romanyalı sanatçı Alina Radu, komünist rejime karşı devrimin gerçekleştiği yıllarda Temeşvar'da doğdu. Şu an Berlin'de yaşıyor ve çalışıyor.
"21st Century" sergisinde Alina Radu, bizlere insanoğlunun neye dönüştüğünü soruyor, çevremizde sebep olduğumuz hasar ve yıkımlara bir ayna tutuyor ve hepimizi güncel çevre sorunlarıyla yüzleşmeye davet ediyor. Sergideki 14 çalışmada, Radu'nun doğa sevgisi, heykeltraşlığa olan tutkusuyla buluşuyor. Radu, toplumsal sorunlarımızı bir tehlike anında dahi sesini çıkaramayacak canlıların yüzleriyle, BÖCEKLER aracılığıyla ele alıyor.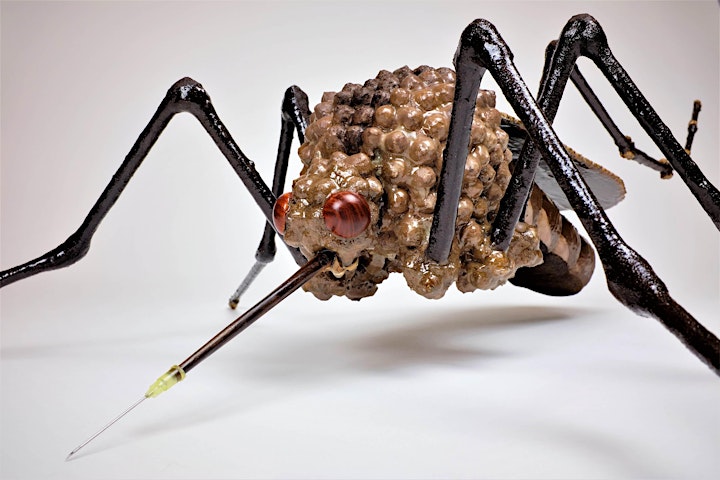 The mission of LiTE-HAUS Galerie + Projektraum is to encourage cross cultural communication by connecting people through art. This non-profit organization was founded by Trinidadian-American artist Debbie Davies. Her project space and atelier hosts exhibitions, events, projects, and workshops which address various environmental issues.