Description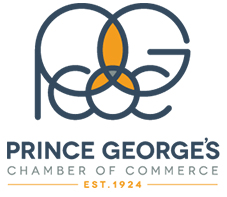 Please join the Prince George's Chamber of Commerce Education/Workforce Development Committee for a special presentation by Dr. Larry Condelli on the Overview of the Workforce Innovation and Opportunity Act.
America's competitiveness in the global economy has been center stage for some time now, with increasingly grim outlooks for the future:
By 2022, the United States will fall short by 11 million the necessary number of workers with postsecondary education, including 6.8 million workers with bachelor's degrees and 4.3 million works with a postsecondary vocational certificate, some college credits or an associate's degree (Georgetown University Center on Education and the Workforce).

52% of adults (ages 16 - 65) in the United States lack the literacy skills necessary to identify, interpret, or evaluate one of more pieces of information - a critical requirement for success in postsecondary education and work (Program for the International Assessment of Adult Competencies (PIAAC), 2012).
And, while there are differences in approach, there is complete agreement that America must rise to the challenge of preparing its citizens to meet the demands of the workforces of today - and the future. To do this, organizations must work more collaboratively to identify solution sets that address these challenges at multiple levels.
The Workforce Innovation and Opportunity Act (WIOA) was created to provide state and local areas the flexibility to collaborate across systems in an effort to better address the employment and skills needs of current employees, jobseekers, and employers. WIOA accomplishes this by prescribing:
A stronger alignment of the workforce, education, and economic development systems; and

Improving the structure and delivery in the system to assist America's workers in achieving a family-sustaining wage while providing America's employers with the skilled workers they need to compete on a global level.
"We believe that WIOA can help assure that U.S. companies will remain competitive and grow jobs, that our domestic workforce has the guidance and pathways needed to obtain required skills, and that our communities have the workforce develop,eat system to remain strong."
- National Association of Workforce Boards
While legislation is rarely the end-all, be-all to addressing the challenges we face, it is an important step toward progress. Now, perhaps more than ever, effective education and workforce development opportunities are critical to improving America's economic standing in an increasingly global economy. Come be a part of this important conversation with an expert on the legislation and its practical implications.
Continental breakfast and networking at 8:30 a.m. followed by the presentation and Q&A.
---
About the Speaker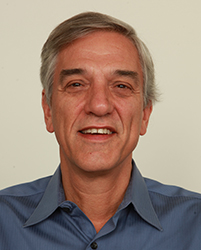 Dr. Larry Condelli
Managing Researcher and Director, Adult Learning Practice Area
Dr. Larry Condelli is a managing researcher at AIR and director of the adult learning practice area. His work includes research on adult ESL students, accountability, and providing professional development and technical assistance to adult educators. He is the director of the state technical support project for the National Reporting System (NRS) and provides training and technical assistance to states on accountability and using data for program management and improvement. He was instrumental in developing this national accountability system for the federally funded adult education and literacy program.
Dr. Condelli serves as a senior advisor to three Office of Vocational and Adult Education (OVAE)-funded projects on improving teacher effectiveness and professional development, and leads tasks on analyzing data to identify correlates of teacher effectiveness and to align content standards to the NRS framework.
Dr. Condelli's work in adult ESL includes directing the What Works Study for Adult ESL Literacy Students, the first large-scale empirical study of the effectiveness of instructional practices for adult ESL students and the Adult ESL Literacy Impact Study, an experimental study examining an ESL literacy intervention. He also served as principal investigator for the evaluation of the English for Heritage Language Speakers Program of the National Security Education Program.