Description
Aligning Product Innovation to Strategy
Is your company struggling to innovate and create sustainable growth? Are you slowed down by prolonged decision-making, jumping through too many hoops to get any budget signed off? Would you like to know how to take innovation beyond experimentation and ensure you invest in ideas that are aligned to your strategy?
If you are a strategy or product leader faced with these challenges then this workshop is for you.
After a series of successful workshops in New York and London, the Spinnaker team are collaborating with Glidr, the leading SaaS platform for managing experiments, hypotheses and portfolios to bring this hands-on session to the Bay area for the first time. Sonja Kresojevic, former SVP and leader of the award-winning Lean enterprise transformation initiative at Pearson and Jonathan Bertfield, former consultant at Pearson, News Corp, and currently Lean StartCo senior faculty, will share lessons learned from helping some of the largest companies in the world apply Lean Enterprise principles to their product portfolios.


What you will learn:
You'll learn key concepts of portfolio management and how to align your product execution to a broader business strategy

You'll learn about how to frame experiments and gather the appropriate evidence necessary to drive investment decisions using hypotheses and experiments.

You'll learn how to do innovation at scale, using powerful repeatable frameworks such as product lifecycle.

You'll learn how to move towards evidence-based decision making in any domain and any sized organization.


Who should attend:
This workshop is for you if:
You want to understand Lean Startup and Agile and how to apply them to transform product development and decision-making at scale in your organization.

You want to connect the work of your product development teams in order to test, validate and potentially pivot on your strategy

You want to establish a company wide culture that supports and rewards experimentation

You are a leader in your company looking to inspire and drive change across the organization.

You are a VP/Director Level, Lean Startup or Agile practitioner, Product manager, or decision makers from Business, Technology, Portfolio, PMO, Finance, and Operations.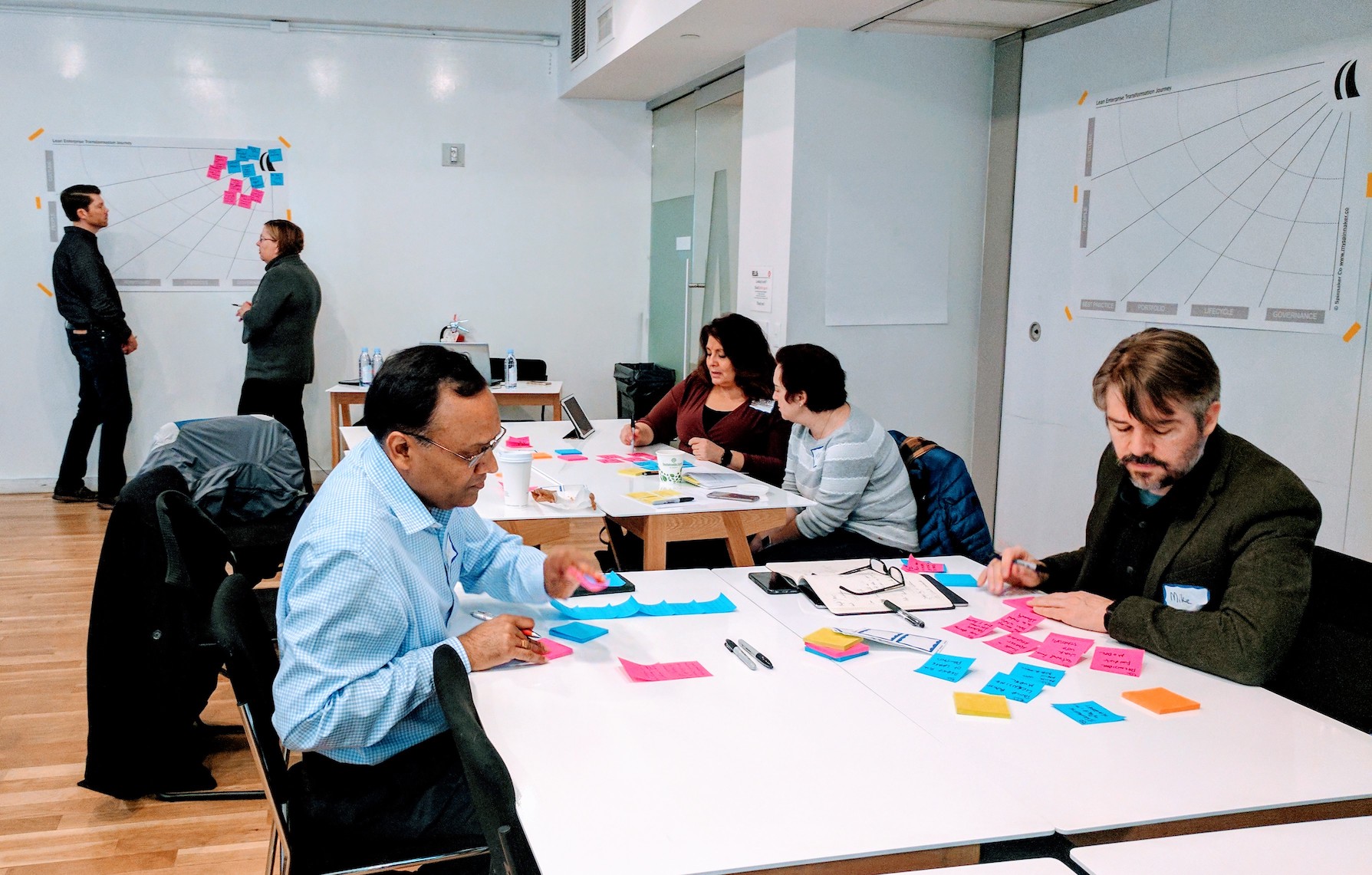 ---
Which companies have attended this workshop and what are they saying about it?

"This was powerful stuff. I came away with a strong appreciation of the challenge my company faces as it transforms its culture and practice, as well as the strategies we need to employ to be successful. Hearing about success and failures at large, global companies like ours was tremendously valuable. I started using the framework provided day 1 back on the job."
-Mike Merrill, Senior Director for New Product ETS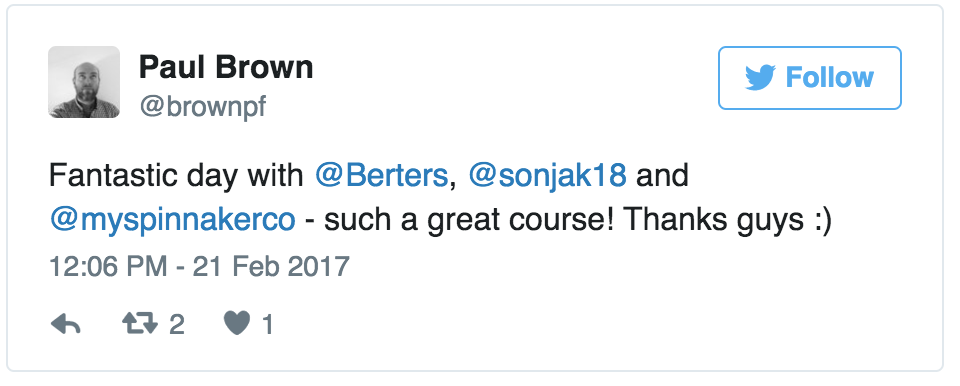 ---
About the team:
Sonja Kresojevic is a co-founder at Spinnaker and a senior executive with 20 years of global experience building products and driving agile and lean transformation for companies in the media, publishing and education sectors. She is a passionate innovation strategist that understands what it takes to bring Lean Startup and Agile into the enterprise. Most recently an SVP in the Chief Product Office at Pearson, leading the implementation of the award-winning Lean Enterprise transformation program focused on transforming product portfolio and delivering a faster and more entrepreneurial focused organization.
Sonja's consulting clients include Santander UK, Philip Morris International and LexisNexis. She is a regular speaker at Lean Startup Conference and a co-author of the upcoming book Lean Product Lifecycle.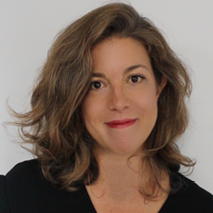 Jonathan Bertfield is a co-founder of Spinnaker, Senior Faculty member at Lean Startup Co and General Assembly Enterprise and a coach and Mentor at New York University's Stern Business School annual Business Plan Competition. He has been leading product teams at large enterprises and startups for over two decades in a career spanning the UK, Israel, Silicon Valley and New York at companies such as Scholastic, Business Insider and Sesame Workshop.His consulting clients include Pearson, US Dept. of Defense, Merck, Vanguard, Legal Zoom, Marriot, Axa, USAA, K12, Citibank, News Corp, and the Associated Press.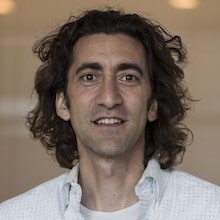 In collaboration with Glidr

GLIDR is the leading SaaS platform for innovation portfolio management, built to empower teams with a toolset to accelerate the exploration and evaluation of projects and to enable leaders to gain control over their innovation investments by collecting, organizing and analyzing metrics across the full portfolio.
GLIDR is built by Launchpad, which was founded by some of the pioneers of Lean Innovation. Our software has been used by 20,000+ innovation teams in 90 countries, at organizations like W.L. Gore, Unilever, Cisco, Google, Black & Veatch, Intel, Duke Energy, NSF, NIH and DoD.