Description
It's not enough to hire a great researcher: organizations need the capacity to develop and learn from strategic, credible research. Participants in this workshop will learn and practice a tool for cultivating that capacity that can be used with stakeholders, teams, or clients.
A central challenge for organizations is the amorphous nature of addressing "unknowns." Too often, they misalign questions with objectives, confuse organizational agendas with research questions, lead with method, use inappropriate metrics of success, over-simplify complex human dynamics, and set unrealistic expectations for data. twig+fish developed an alignment tool called the NCredible Framework, which meets the challenge by approaching the research process as an organizational strategy. It is a simple but flexible methodology for aligning stakeholders around crafting well-described questions, defining research scope, designing credible studies, and learning from findings.
In this full-day workshop, attendees will commiserate on their research challenges, learn and use the NCredible Framework, and design an example study with a new philosophical approach. Designed for junior and seasoned researchers, twig+fish have conducted this workshop all over the world and are pleased to present it in the Boston metro area as a public workshop for the first time.
Participants in this workshop will learn to:
identify assumptions, agendas, and incomplete questions that emerge when organizations address "unknowns"

integrate research into other organizational processes by creating a learning roadmap

reveal organizational research habits and patterns that no longer service their organization

communicate with stakeholders about the actual work and effort that is required to address research questions

design studies that will credibly address research questions and adapt to business constraints
Join twig+fish and other Boston-area colleagues for a day of reflection, debate, and tactical learning.
If you have any questions about what to expect, please reach out to twig+fish at research@twigandfish.com. Parking is free at this event.
---
Thank you to our venue host HaA Product Development!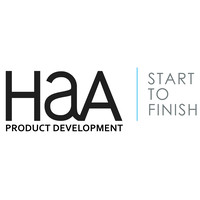 Thank you to Ladies that UX Boston for fostering an engaged and empowered community!