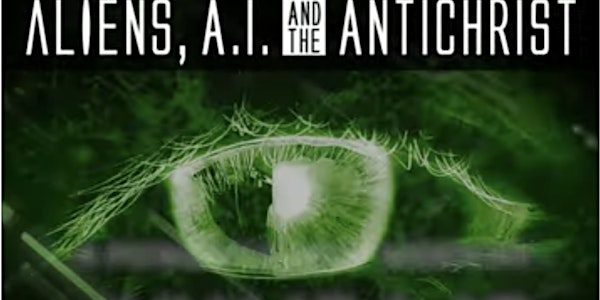 Aliens, A.I. and the Antichrist
Aliens ares disclosed daily, AI is edging into our androids, iphones as the antichrist takes root in the beast system globally. TIME IS NEAR
About this event
LA MARZULLI will be our key note speaker! Bringing not one but two sessions!
Russ Dizdar from Shatter the Darkness.net will bring forth years of amazing research that will bring to light the nefarious actions the beast kingdom
Steve Quayle of Gen Six will bring forward astonishing up to the minute information Q alerts! Q files! this will be off the Q!!! don't miss it!
Mike From Around The World and Council of Time will speak on all three subjects as he feels they will all merge into one and the same!
Rex Bear of the Leak Project, "Nano, Nano" will reveal x-files, UFO, Tesla technology, Nostradamus, and the inventor of 5G blocking technology! Just to name a few of his talents!
Pastor Mark Biltz of El Shaddai Ministries will discuss his fascinating indepth research where he Decodes the Antichrist!
Bart Begley will be bringing the most up to date information on how the integration of technology including
quantum computing
Digital currency
biometrics
Alien technology - antigravity
AI integration will usher us into a global bastion of the beast f
or the ultimate reveal of the Antichrist.
Rex Bear of the Leak Project