Alice Phoebe Lou with Salami Rose Joe Louis at Johnny Brenda's in Philadelphia
About this event
7PM - DOORS
8PM - SALAMI ROSE JOE LOUIS
9PM - ALICE PHOEBE LOU
ALICE PHOEBE LOU
Alice Phoebe Lou releases her third studio LP as an independent artist. "Glow" is a breathtaking work, full of visceral, star-dusted songs delivered in her crooning tones, against a backdrop of scuzzy guitars, sauntering bass grooves and mesmeric piano sequences.
When we're used to the hustle and bustle of everyday life, having all that noise taken away can leave a silence that's just as loud. For South African-born, Berlin-based artist Alice Phoebe Lou, it was an opportunity to articulate her deepest thoughts and emotions into a new album, Glow.
"I went through a lot this year, like so many people," Alice says. "I spent more time alone than I ever had. I shaved my head. Had an ego death. Fell in love. Had my heart broken. I was a raw little mess. And that was what I wrote about." The album provided an outlet for Alice to "blow off steam", and one into which she poured a series of memories, thoughts and experiences. Before, she'd thought that songs needed to "say something", to deliver some kind of profound message. The very idea of a love song seemed overdone, or trivial. "But this album simply poured out of my heart and my subconscious, and there was no stopping the lovestruck nature of them," she says. "Sometimes love, love lost and the ways in which these matters of the heart affect us, are the most relatable feelings in the world." She was going to be as honest as she could bear.
After having to reschedule the recording a few times Alice found an analogue studio in Dresden where she was able to work on Glow with producer Dave Parry, her bassist Daklis, and her longtime collaborator Ziv Yamin on drums and keys. Parry also provided those blissful guitar lines that Lou says the songs were "begging for". "I couldn't have asked for more inspiring people to create the record with," she says. She'd fallen in love with recording to tape by this point, and to bolster this warm yet gritty sound, Parry sourced decades-old mics and gear for the studio.
Most of the songs are about love; outpourings of intense feeling. "I realised that instead of making people think, I wanted to simply make people feel," Alice says. "Those songs have really deep honest things in them, and I think that's the most important thing with this album, is that I could access that part of myself," Lou says. "It feels really good to be unfiltered."
SALAMI ROSE JOE LOUIS
Salami Rose Joe Louis is a multi-instrumentalist female producer from California and a signee to Flying Lotus's independent label Brainfeeder. Drawing influences from jazz, soul, hip-hop, pop, Shuggie Otis, Captain Beefheart, Stereolab, and R. Stevie Moore, she creates a blend of experimental dreamy sounds with jazz influenced vocals and piano. She released her debut album on Brainfeeder "Zdenka 2080", a conceptual sci-fi album that has been described as a "stunning interdimensional travel themed new album" by Gigwise. "Zdenka 2080" was nominated for Giles Peterson's Worldwide Awards for best album of 2020. She also had the honor of joining Flying Lotus' Flamagra Tour and joined Cinematic Orchestra's European tour and Toro y Moi's "Outer Peace Tour". She will be joining the TuneYards U.S. tour this August. After a couple years of touring as a singer/instrumentalist with other bands and collabing with groups such as Bizarre Ride (Pharcyde), Dj Numark, and Starro, a bandmate gave her an MV8800, catalyzing a deep dive into the production world, self recording and mixing her albums on the MV, "Son of a Sauce", "Zlaty Sauce Nephew", "Zdenka 2080", and "Chapters of Zdenka". Drawing from her studies in planetary sciences, she creates a unique experience filled with space inspired sounds and galaxy chords:)
Alice Phoebe Lou
Alice Phoebe Lou is a force to be reckoned with. Growing up in Kommetjie, South Africa, Alice knew that as soon as she finished school she would pack up her things and see the world. Since her travels in Europe and busking around her new hometown of Berlin, Alice realized that music was the path she wanted to follow. She has performed to much acclaim all over Berlin, in U-Bahn stations and clubs alike. No matter where she goes, Alice captivates audiences with her raw, powerful voice and honest songwriting.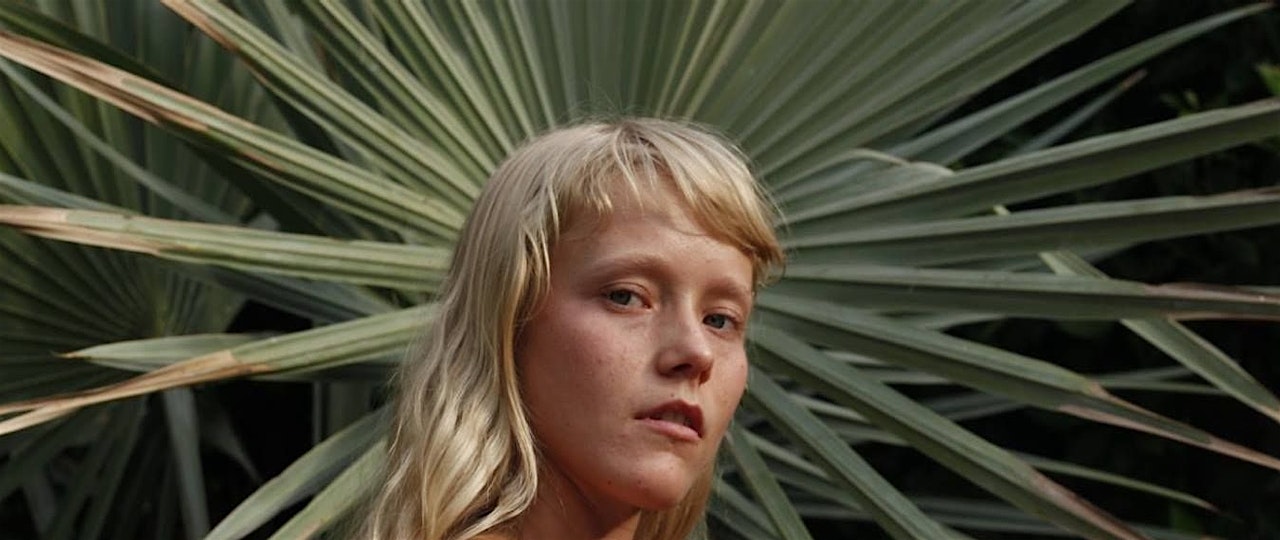 Salami Rose Joe Louis
Performers
Date and time
Location
Refund policy
Organizer of Alice Phoebe Lou