Description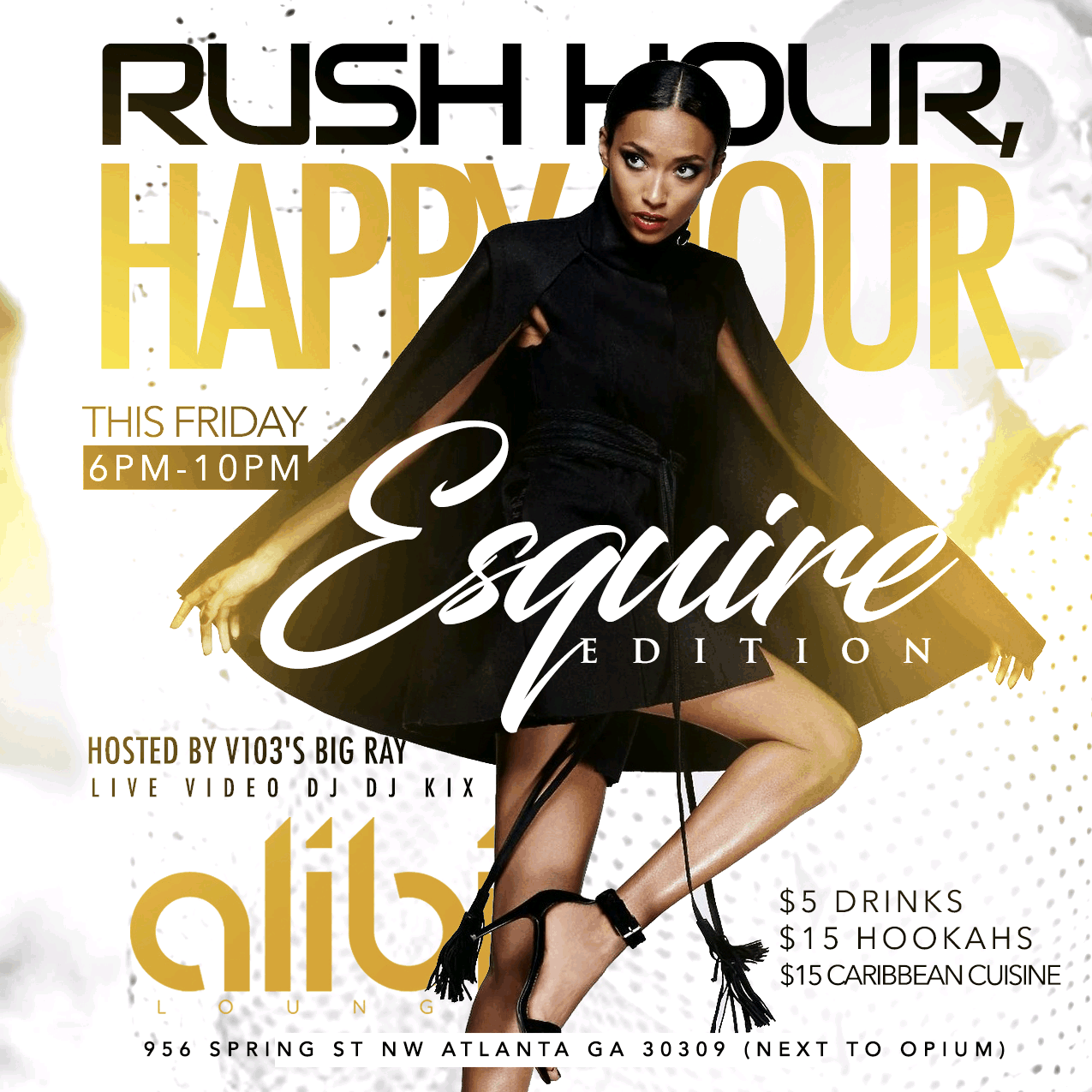 Rush Hour Happy Hour @ ALIBI (Inside Opium)!! Each & Every Friday!! GET HERE EARLY!! ABSOLUTELY FREE!!
Stay for the tuurn up at Opium (Except Bronx Day)!! The Best Grown and Sexy Happy Hour in the City!! 5PM START!!
$15 Hookah, Drink Specials, Live Music by Quinn/ Jukeboxx
Frank SKi on The Ones & Twos
FREE SECTION FOR HAPPY HOUR/ PARTY OF 8 OR MORE!! RSVP NOW!!
FREE BOTTLE OF CHAMPAGNE!!
EACH & EVERY FRIDAY !!! The #Premier #YoungProfessionals #HappyHour in #Atlanta at Opium !!
Looking for a chill spot after work, no need to sit in traffic, EVERY FRIDAY come enjoy Happy Hour at ALIBI // OPIUM 6-10PM!!!
.****SPECIALS****
• $5 drinks
• $15 Hookahs
• $12 Small plate specials
• Live DJ
• Live Music Performance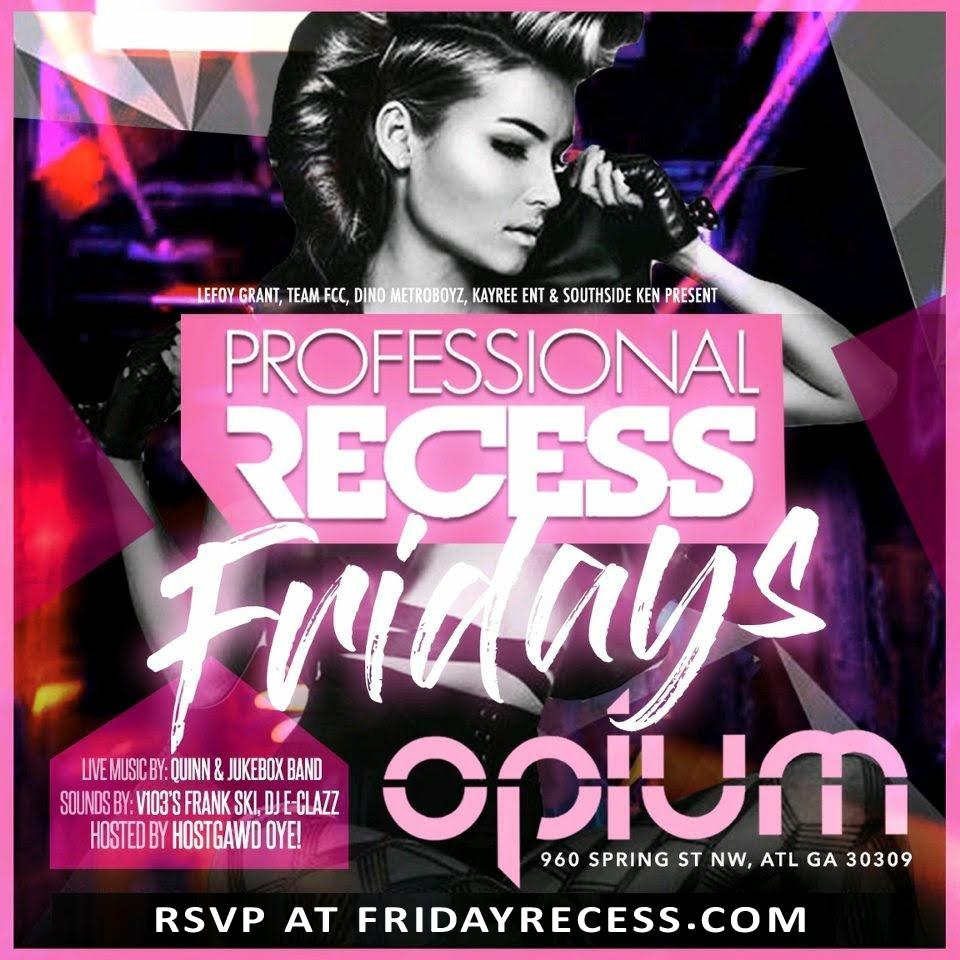 If you are Celebrating we have a FREE Section & Bottle of Champagne (Parties of 10ppl or more)
.
#YoungProfessionals #AtlSocialites #AtlantaSocialites #Unwind #Mingle#Network #Socialize #Atl #Celebrate #AtlantaLive #AtlantaEvenings#AtlSpots #AtlantaSpots #AtlParties #AtlPics #InstaLike #LiveInAtlanta#AtlantaParties #AtlEvents #AtlProfessionals #AtlHappenings #AtlNightLife#AtlantaNights #Atlnights #MrWineAndDine #After5Atlanta